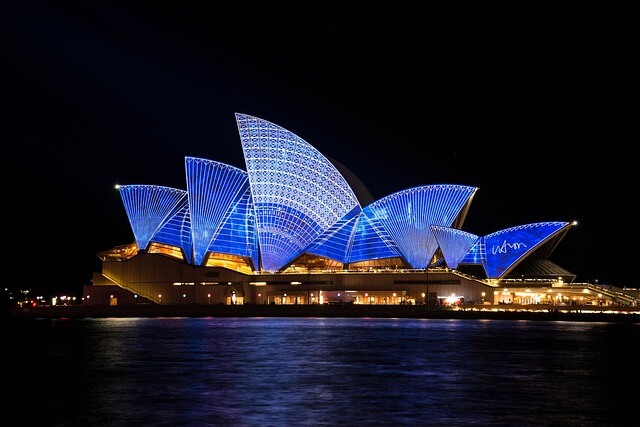 Are you looking for the most profitable small business ideas for foreigners in Australia? Do you want to start a new business but don't know the exact one to focus on? If your answer is yes, we are here to help you.
But before then, let's look at some cool business facts and statistics on why you should start a business in Australia. Australia is one of the best countries to start a business in for the following reasons:
Australia has free trade agreements with many other countries. This gives them the opportunity to conduct uninterrupted trade.

The Australian workforce is made up of the most skilled and educated people in the world.

Australia shares the same time zone with the ever-growing markets of east Asia, Singapore, China, and Japan.

Some of the wealthiest in the world live in New South Wales and Victoria, Australia. This shows that the purchasing power is there.

Australia is receptive to foreigners. It's easy to start a business in Australia as an immigrant. Of the 25.8 million people living in Australia, 7.6 million of them are immigrants.
Below are the best small business ideas for foreigners in Australia you can start today on a shoestring budget. In addition to that, we also covered the basic guide on how to start a new business in Australia.
1. Dairy Farming Business
What is dairy farming? Dairy farming is the practice of raising mother animals such as cows, goats, buffalo, donkeys, and other livestock and using their milk to feed humans.
Dairy farming in Australia is a $4.7 billion industry with over 42,000 direct workforces. From the proceeds of this small business idea, millions of Australians are fed every day. As the third largest agricultural sector in Australia, there's no doubt that dairy farming is a profitable one.
Is dairy farming profitable in Australia? The answer is YES! Globally, according to Statista, Australia is the 7th biggest exporter of milk with New Zealand which shares a border with Australia taking the lead as No. 1 with an export value of $7.8 billion. It might interest you to know that Australia only exports 30 – 40% of its milk production.
As a foreigner in Australia, you can make tens of thousands of dollars from dairy farming. Each cow in your ranch can produce over $2,000 worth of milk for you. If you don't have the financial capacity to set up your own company, there are about 5,700 dairy farms in Australia that you can get a job in to deepen your knowledge of the industry as you raise funds.
Do you need a license to start a dairy farm in Australia? The answer is yes. Before you can be approved to operate a dairy farm business in Victoria, the Dairy Act 2000 mandates you to be licensed with DFSV. Complying with the conditions of this licence is also compulsory.
To start a dairy farm in Australia or New Zealand, you will need capital, a space for the cattle to leave, a feed store, a milking parlor, and a sterile facility for storing milk. Is this something you would like to do?
ALSO READ:
2. Digital Marketing Agency in Australia
If you have digital marketing skills, start an agency that will help small businesses generate leads and customers. You can get clients through referrals or by running ads targeting small businesses in Melbourne.
Is profitable to start a digital marketing agency in Australia? The answer is a capital YES. From e-commerce businesses to medical, aviation, payment gateway companies, ride-sharing companies, etc., they all need digital marketers. The services of a digital marketer can never go out of fashion. This is because virtually every business owner in Australia would need their services.
With an online shopping market size of $52.7 billion, selling products and services online is something Australians are now used to. Of the 90.4% of global internet users who visit online retail stores, 81.5% are searching online for products or services and 76.8% are purchasing a product online.
These statistics show why setting up a digital marketing agency is one of the best small business ideas ever. A reliable marketing agency is one of the best online business opportunities that you work from home today.
What is the first step to setting up a digital marketing agency? The first step to starting a digital marketing agency is not to get an office space. Instead, the first thing you should do is take a comprehensive digital marketing course from an expert or recognized platform. Thereafter, start implementing it in your own business or that of your friends.
How much can you make as a digital marketer? You can earn as much as $78,000 to $150,000 annually working as an in-house digital marketer.
For your digital marketing agency to command more attention, you can niche down to just one angle. Some of the most profitable digital marketing elements are email marketing, PPC advertising, search engine optimization, etc.
3. Plumbing Business
On a daily basis, families in Australia encounter challenges that will make them seek the services of a professional plumber. Some of these common signs that make people go on Google to search for "Professional plumbers near me," are slow drainage, poor water pressure, backflow, no water, broken plumbing pipes, etc. The list can go on and on. What does this tell you? The business opportunities in Australia for foreigners are enormous.
As an immigrant in Australia, you can make a decent income by going into the plumbing business. The plumbing business opportunities you can explore in Australia are too numerous to count. You can either sell plumbing equipment, become a plumbing estimator or offer the services of repair and installation.
How much can you make as a professional plumber in Australia? You can earn as much as $94,000 per annum as an experienced plumber in Australia.
You will need a license to operate your plumbing business in Australia. It does matter whether you live in Queensland, New South Wales, Victoria, or any other part of Australia, your plumbing license is a mandatory requirement. Are you passionate about fitness? Start a gym and fitness centre.
4. Gym and Fitness Centre
People who desire to lose weight through exercise or want to build their muscles are always in search of a gym or fitness centre near them. One of the most profitable small business ideas for foreigners in Australia is a gym and fitness studio.
According to the Australian Fitness Academy, Australians spend an estimated $8.5 billion on fitness services and equipment, with the fitness industry alone contributing $3 billion to the Australian economy. You can take a bite of this pie if you start a gym and fitness centre.
Is a gym and fitness centre a profitable business in Australia? The answer is yes. On average, Australians spend $65 every month on a gym membership. If you have good marketing and interpersonal skills, you can easily attract 100 subscribers in the first few months of setting up your gym and fitness centre. Being able to earn $6,500 in a month from a new business is definitely something to celebrate.
If you have no intention of running a fitness studio, there's an alternative for you. You can start a new business selling fitness equipment to individuals and over 5,853 gyms and fitness centres in Australia. Another profitable business idea you might want to consider running from home is custom packaging.
5. Custom Packaging Boxes and Tapes
Why is printing custom boxes a profitable business? The best way to give your branding the shape it needs to stand out is to use custom packaging boxes. According to Future Market Insights, Custom Packaging Boxes Market is projected to reach a valuation of US$ 5.7 Bn in 2022. In 2021, according to GlobalData.com, the Australian packaging market size was 47.6 billion units.
What are the key industries that need custom packaging in Australia? Food, alcoholic beverages, non-alcoholic beverages, and cosmetics and toiletries are the top industries that need custom packaging boxes.
You can become the best supplier of custom-printed boxes in Australia and earn hundreds of thousands of dollars. All you need to stand out is to offer a standard packaging solution that will help businesses save costs.
Businesses in and outside Australia will line up to purchase your custom rigid box packaging because of how it will help them to attract more customers. Consumers are naturally drawn to brands that are appealing.
ALSO READ:
How many of these small business ideas are foreigners exploring in Australia? Are these business opportunities in Australia for foreigners profitable? Let's discuss the basic guide on how to start a new business.
Helpful Guidelines to Follow Before Starting a New Business in Australia
Craft an Innovative Business Idea
Every successful business is built on an idea. Before setting up a business in Australia you need to come up with a disruptive idea. Having all the funds isn't enough. The best small business ideas built by foreigners need passion to flourish. So, you need a dose of passion if you want this new business to succeed.
Get the Requisite Skill Set
There's always a skill that powers businesses. Do you have the necessary skills needed to make the idea work? If you need to go for an extra lesson to obtain the requisite skills, please do.
What Are Your Business Objectives?
What is your why for choosing to start a new business? When the why is clear, how becomes easier. Every aspiring entrepreneur should carefully draft their business objectives and ensure that they are achieved.
Conduct a SWOT Analysis
It's not a smart thing to do to start your business without first brainstorming on the SWOT analysis. The SWOT analysis gives you a 360° view of your business. With it, you can understand your strengths, weaknesses, opportunities, and threats.
Foreigners Should Learn How to Register Their Business Ideas in Australia
When you are done crafting an outstanding business plan, the next step is to register your business in Australia. You can hire a reliable business registration expert in Australia to assist you. The four types of business structures are sole traders, partnerships, trusts, and companies. Choose the legal structure that suits your business goals.
Apply for an Australian Business Number (ABN)
The Australian Business Number (ABN) is an 11-digit number that lets the government know about your business. You need to have it to legally operate your business in Australia. The United States equivalent of the Australian Business Number (ABN) is the Employer Identification Number (EIN). The ABN will help you keep track of business transactions for tax purposes.