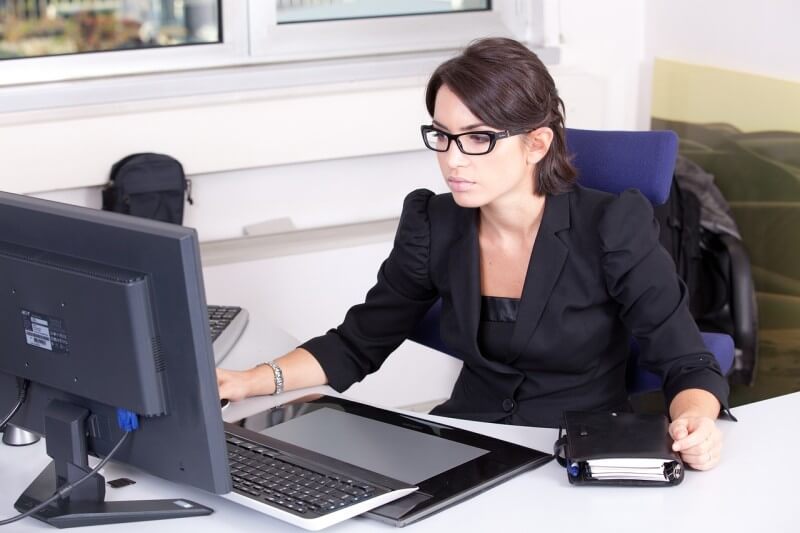 Are you a certified public accountant or ACCA holder and you are searching for the best business ideas for accountants and auditors? Search no more. Businesses thrive on good financial analysis, management, and reporting. This is why several conglomerates and businesses pay hugely for accounting and auditing services to ensure accurate results and to make informed decisions for their company.
Today, accountants and auditors stand as rare gems because of the increasing demand for their services. The increasing complexity of financial systems, regulations, and the expanding global economy has led to a growing demand for the expertise of accountants and auditors in various sectors of the business world.
If you are a professional in the field, it is time to look into other areas to diversify your income and help solve the financial needs of individuals and businesses. In this article, we have compiled 17 best business ideas and opportunities for accountants and auditors. Before we delve into them let's explore the reasons for the increasing demand for accounting/auditing services
Why Accountants and Auditors Are in High Demand Today?
1. Globalization
With businesses operating on a global scale, there's a greater need for experts who understand international accounting standards and cross-border business transactions
2. Data Analytics
The rise of big data and analytics has created a demand for accountants who can interpret and use data to provide valuable insights for decision-making.
3. Risk Management System
In a world with increased financial risks, the need for auditors to identify irregularities and fraud has grown.
4. Business Expansion
As companies grow, they require more sophisticated financial management and reporting, leading to a greater need for accountants and auditors.
5. Technology
The use of accounting software and digital financial systems has increased, and professionals are needed to manage and audit these systems effectively.
6. Financial Planning
Businesses recognize the importance of sound financial planning, and accountants play a crucial role in helping them achieve their goals.
7. Complex Financial Regulations
Financial regulations and tax laws are becoming more complex. Businesses need skilled professionals to ensure they stay compliant and avoid penalties.
Top Reasons Accountants Are Setting Up Their Own Accounting Firms
What business ideas and opportunities are open for accountants and auditors? According to the U.S. Bureau Labour of Statistics, employment of accountants and auditors is expected to grow 4 percent from 2022 to 2032.
The Agency's projection for accountant's employment in coming years is about as fast as the average for all occupations. Meanwhile, other opportunities for the industry will increase as today's multifaceted world is glued to business activities in various sectors. From politics to education, from media to sports, there is no area where accounting tasks and duties can be ignored.
It is on this premise that accounting professionals may stay informed to seek ways to explore the business field for the best business ideas and opportunities. In this article, we will be sharing 17 startup ideas accountants and auditors may consider for starting a business.
Also Read:
17 Best Business Ideas & Opportunities for Accountants and Auditors
The field of accounting and auditing offers numerous business ideas and opportunities. Here are some creative and potentially lucrative business ideas for accountants and auditors:
1. Tax Planning and Consultation
A chartered accountant can provide year-round tax planning services to maintain a steady income. You can focus on tax planning and consulting services, especially for high-net-worth individuals, companies, and self-employed professionals. To excel, you must stay updated with tax laws and regulations and also obtain specific certifications to serve a diverse range of clients.
2. Forensic Accounting Services
Offer forensic accounting services to investigate financial discrepancies, fraud, or financial misconduct. These services are in high demand, particularly for legal cases and internal investigations. Reach the sectors in need of your services through digital marketing, grow your network, and do your job well, you will easily get new clients or contracts.
3. Personal Finance Coach
A lot of individuals need personal finance coaching they are willing to pay for. You can tap into this opportunity to offer personal finance coaching and counseling services to individuals, groups, or families seeking guidance on savings, financial planning, budgeting, and debt management.
4. Accounting Technology and Software Consulting
The advent of software technology allows professionals to assist companies and businesses in using accounting software. Several companies need guidance and support to effectively use available technologies for their operations. Help these businesses select, implement, and integrate their accounting software for more efficiency.
5. Certified Internal Auditors (CIA)
Internal auditing is often conducted in several organizations. If you become a Certified Internal Auditor, you will find the opportunity very profitable. The business provides internal auditing services to organizations looking to enhance their internal controls, risk management, and compliance.
6. Cryptocurrency and Blockchain Accounting
In an era of cryptocurrencies and blockchain technology, accountants and auditors can be at the forefront of using blockchain technology. Their role will be to provide financial security and real-time access to financial data. This is presently a hotcake opportunity if you have the expertise and experience.
7. Make and Sell Accounting Software
Gifted entrepreneurs with technical skills and abilities can develop and package new and innovative ideas into software. This software can serve the purpose of automating accounting tasks for business owners.
Developing accounting software is one of the most lucrative business ideas for accountants and auditors. This accounting software can solve practical accounting tasks like payroll, bookkeeping, and related tasks to ease business operations.
8. Work as an Accounting Teacher in Schools
If you love teaching, you can take it up as a part-time profession, lecturing accounting in colleges, and exam preparation centers to earn on the side. This could lead to further opportunities like being personal tutors to accounting pupils and writing and publishing accounting texts or materials for students.
9. Accounting Freelance Writer/Blogger
Writing is versatile and can be your profession as an auditor or accountant. Freelance writing is one of the most profitable business ideas and opportunities for accountants and auditors. The business idea is to write on the business, personal finance, or related niche.
As long as you can provide articles, white papers, business plans, guidebooks, and product copies for clients, you will not run out of jobs. Meanwhile, you can decide to own and run a blog in the field. In your accounting blog, you can provide helpful information to the public about accounting, business, and other financial topics. Take a look at other ways to monetize your writing skills.
10. Start a Bureau De Change
A Bureau De Change business requires obtaining the necessary permits and licenses to help individuals change currencies. If you are interested, ensure you select busy central markets or within airports to reach your potential clients.
11. Outsourcing Accounting Services
Business owners who cannot employ an in-house accountant or need specific accounting expertise prefer to outsource their services when the need arises. You can take this up as a business, providing and managing business accounts, taxation, documentation, and other financial management.
Many organizations prefer to outsource their financial operations to experts, allowing them to focus on their core services. This business can be a profitable idea if you know your onions and confidently market your services. Some of the amazing platforms where you can market your accounting services are Facebook, Instagram and YouTube using videos.
12. Start an ATM Machine Network
Automated Teller Machine (ATM) is increasingly a resourceful tool for business owners including small businesses. You can start an ATM network today by helping individuals procure and launch their ATMs. The business also involves loading and managing the machine for your clients.
13. Data Analytics and Business Intelligence
Provide data analysis and business intelligence services to help businesses make data-driven decisions using financial data and insights for strategic planning. Invest in data analysis software and tools, and develop expertise in data visualization and interpretation to effectively leverage your accounting expertise. Market your services to businesses seeking insights into their financial performance and trends.
Given your financial skills and experience, you can adequately run a money-lending business. It is a creative business with high demand but it requires careful planning, organization, and management. You need to choose a good location if you prefer a brick-and-mortar shop. You can invest in creating your mobile app to effectively run the business. It is important to start small to grow big in the business.
15. Real Estate Accounting/Succession Planning
As an accountant, you can specialize in starting and closing deals on property sales, rentals, and other estate planning services for clients with diverse financial needs. You can also involve in helping individuals and families prepare wills, and trusts and organize succession planning for family-owned businesses.
Also Read:
16. Set Up an Auditing Firm
Financial auditing is a hotcake business opportunity. As an auditor, you can start your auditing firm, by working with organizations to review their accounting entries, data, and other financial documents. Auditors are highly sought after in major sectors to prevent company fraud and other discrepancies in the organization's operations.
17. Provide Due Diligence for Mergers and Acquisitions
Mergers and acquisition processes require accounting services for due diligence, deal processes, and structuring. Your expertise can be specialized in this area to provide due diligence to companies involved in mergers and acquisitions. You need to develop relationships with investment companies, law firms, and businesses involved in mergers and acquisitions.