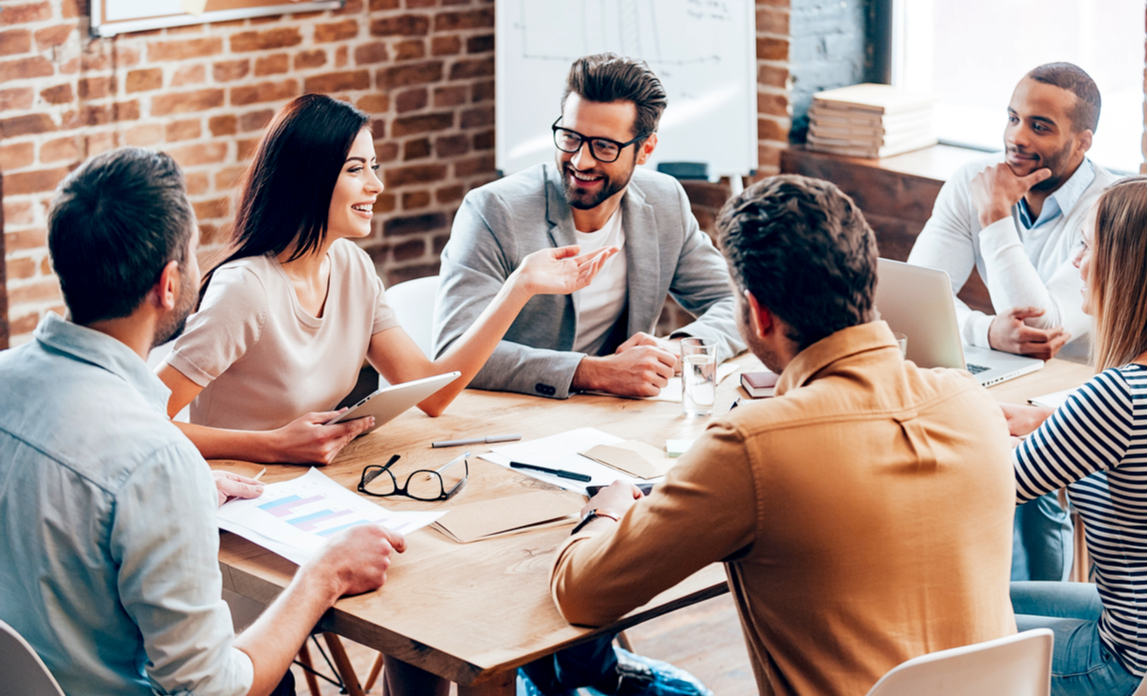 What are the key benefits of hiring temporary workers for a small business owner?
One of the most strategic ways to boost productivity while at the same time-saving cost is to hire temporary employees. You may not know this if you never started out as a small business owner.
The role temporary workers play in speeding up the growth and expansion of many companies can't be overemphasized.
In the United States alone, temporary employees make up a huge fraction of the workforce. Startup founders in developing countries are not left behind as they have experienced first-hand how easy it is to grow a company from scratch without worrying about hiring permanent staff whose services won't be needed 24/7.
If you have been contemplating hiring the services of temporary employees near you and you want to know if it is truly worth it, we are here to help you see some of the amazing benefits of hiring temporary employees.
But before we talk about all the major advantages of hiring temporary workers, let's talk about the biggest fears employees have about hiring temporary employees.
It's unsafe for certain kind of jobs where privacy and data security is a top priority

You will have to spend money on training and retraining every single time.

You might attract a hefty lawsuit if you mistakenly treat temp staff differently from the way you treat your permanent workers.
Related: How To Avoid Mistakes When Hiring Temp Employees
Having seen the dangers of hiring temporary employees, let's look at the top 5 benefits of hiring temp workers for your company.
1. You will save cost when you hire temporary employees
The cost of onboarding new staff members, recruiting, training and other benefits that are only accessible to permanent employees are completely saved when you hire temp employees.
Most reliable recruitment agencies already have trained experts you can hire pretty fast as your temporary employee to fill in a gap when your permanent staff is on leave or was relieved of their duty.
According to the State of the Industry Report made available in 2016 by the Association of Talent Development, the average cost of training a new employee is $1,252. This amount can be channeled to something else if you hire a temporary employee.
Related: 5 Signs It Is Time to Start Looking for a New Job After a Company Is Sold
2. You will experience a boost in productivity
The job responsibility of a temporary employee is often more defined, specific and focused. They don't tend to be toasted about trying to fill up other employees' job roles. All they do every single day is to face their job and ensure they do it well.
As a result of this, employers will always experience a boost in productivity. Once you hire temporary staff with a specific skill set, the person will focus on deploying that skill in making sure that the overall business goals of the company are met.
You can squeeze out the highest level of efficiency from every temporary worker you hire than you would from any of your permanent employees.
Related: 3 Amazing Productivity Tips for Your Remote Salespeople
3. Opportunity to respond to market demands faster
Hiring temporary employees as a small business owner gives you the opportunity to respond to your market demand faster than your competitors would.
The reason is that you won't need to go through the long stress of sending out multiple calls for job application notices, rigorous job interview processes and long weeks of training new employees.
By hiring temporary employees through a reliable recruitment agency near you, you will have access to a pool of experts who are already aware of market demand and can deliver.
Related: How to Test Market Demand for a New Product or Service
4. They can hold brief for permanent employees on compulsory leave
Maternity leave is the right of every woman in the United States and in the United Kingdom, and of course in most countries across the globe. It's unlawful to mandate a woman to keep working when she should be on her maternity leave.
There are four states in the United States that do provide paid maternity leave and they are California, Georgia, New Jersey, and Rhode Island.
If that be the case, then a company must have to make adjustments in getting someone to fill up their position while the maternity leave lasts. Who else is best suited for this if not a temp worker?
When choosing a temp agency near you, you must ask for recommendations from startup founders like you, check their website to see if they have a track record of recruiting for businesses in your niche and read up what people are saying about them on review websites before making your decision.
Related: What Types of Jobs Can You Get with a Teaching Degree?
5. Makes handling your payroll super-easy
Let's assume you have five permanent employees and 10 temporary employees, that's a total of 15 workers but when it comes to handling payroll and sorting out taxes, you won't have to bother about the other 10 temp staff because the temporary employment agency that recruited them will sort it out.
Even if you decide to hire a certified public accountant (CPA) he or she will have less work to do as the entire salaries of these 10 temporary employees will be treated as a single entry.
Related: 4 Easy Ways to Keep Your Lone Worker Employees Safe
Conclusion
There are tons of part-time jobs out there. Many part-time job agencies are also looking for more people to recruit. But their success depends on how beneficial employers see the roles of temporary employees to their business. 
Recruitment companies hiring temporary workers must amplify the value they bring to the marketplace so that employers, especially small business owners will see the need for the services they offer.