Are you thinking of starting a new business in Switzerland?
Do you know the advantages and disadvantages of floating a brand new company in Switzerland?
Or you recently travelled to Switzerland and got the spark to start a profitable business in the country and you are wondering what the pros and cons could be?
Worry no more.
In this article, we shall share with you the experiences of two British siblings who on travelling to Switzerland decided to launch a startup there.
You will learn the challenges of running your small business in Switzerland and all the beautiful things you stand a chance to gain.
You will learn about the various types of companies a foreigner can start in Switzerland.
And how to register a company in Switzerland as a non-resident.
But before then, let's talk about the advantages of starting a new business in Switzerland as a foreigner.
3 Key Advantages of Launching a New Startup as a Foreigner in Switzerland
1. The Swiss Business World Is Welcoming to Foreigners
As a non-Swiss person living in Switzerland, it's easy to think that the people won't be welcoming to a new business idea but not until you move in there to launch your startup.
From the information we gathered from the two British siblings who decided to start a new business in Switzerland, the Swiss business world is welcoming to foreigners. It is harder to get people engaged with a foreign-owned business in England that is just taking off.
Swiss newspapers and media companies, hotels and big corporations who would most likely use your products will easily invite you to showcase your brand. This is something your startup might never experience in other European countries.
2. Startups in Switzerland Are Thriving Tremendously
The presence of co-working spaces has made it extremely easier for startups in Switzerland to thrive. It's so easy for startup founders in Europe to launch their big dreams from a co-working space without having to spend thousands of dollars on rent.
Startups located in co-working spaces can partner together and leverage each other's skills to produce amazing results in their respective businesses. If you desire to start a new business in Switzerland from a shared office space, ensure you follow these etiquette tips for shared office space users.
The impression that Switzerland is behind the trends when it comes to the use of co-working spaces is not true.
Co-working space statistics show that about 3.1 million startups are using co-working space around the globe. In the last five years, co-working spaces have been popping up in almost every city in Switzerland. This is a huge advantage to foreigners starting a new business in Switzerland.
3. English Language Is Not a Barrier to Starting a New Business in Switzerland
Over 60% of the Swiss population speak German as their main language. One would naturally think that an American trying to launch a brand new startup in Zurich, Bern or Geneva will have to learn how to speak German, French, Italian or Romansh but that's not true.
If English is the only language you can speak, you can still run a successful business in Switzerland. You don't necessarily have to attend business meetings with a German interpreter.
Having looked at the pros of starting a new business in Switzerland, let's also look at the cons so that you wouldn't think that everything is going to be all rosy.
ALSO READ:
3 Key Disadvantages of Starting a New Business in Switzerland as an Expat
1. Swiss People Are Extremely Careful of Brands They Patronize
Before launching a brand new startup in Zurich, Geneva, Bern or in any other major city in Switzerland, it's advisable that you get your art together. You don't just rush out to set up a new business no matter how small you think it is with a half-baked business plan.
You will need to perfect your number. Ensure your numbers are on point before you launch out. You may have to work with a professional business plan writer or strategist in Switzerland who understands the business terrain there.
In the UK for instance, you will be advised not to overthink – just launch and see what happens, but as a foreigner in Switzerland, you don't dare make such a huge mistake. Being good at how to write a business proposal can help you attract more Swiss companies. Here's a strategic step to writing a business plan for an eye surgery company.
2. The Cost of Postage Is Very High
For the first time in the last 18 years, Swiss Post increased its price on 5th August, 2021. If you are starting a new business in Switzerland that involves posting orders, you have to be a little bit more creative because they not only have set prices but they are also quite pricey.
Before launching a new startup in Switzerland that will involve mailing orders, please, figure out a more cost-effective way to handle it.
3. It Can Quite Challenging Starting a New Business in a Quadrilingual Country
While we already established that having English as the only language you understand as a startup founder in Switzerland isn't a barrier, it's important to mention that you will be missing out on a huge market share if you fail to treat Switzerland as a quadrilingual country.
There are basically four major languages used in Switzerland; German, French, Italian and Romansh. To ensure that you don't lose any part of the market, get a professional to translate your labels and materials to Swiss German – known to be spoken by 60% of the Swiss population.
Hiring the services of professional Swiss German translators is far better than using a mere app. Now, let's answer the burning question in the heart of many as to why Switzerland is a good place to start a new business.
ALSO READ:
Is Switzerland Good for Opening Business?
Yes. Switzerland has a very welcoming business environment for new and established businesses. It's a great country for starting a new business because of the following reasons: great infrastructure, business-friendly government policies, rules and regulations, political stability, easy for foreigners to set up a company and low inflation rate.
How Do I Register a Company in Switzerland as a Foreigner?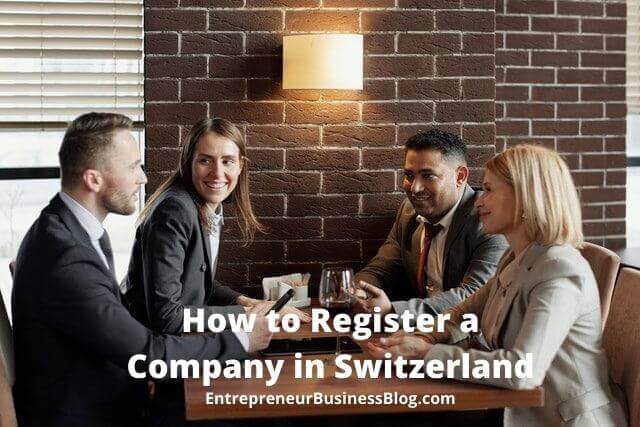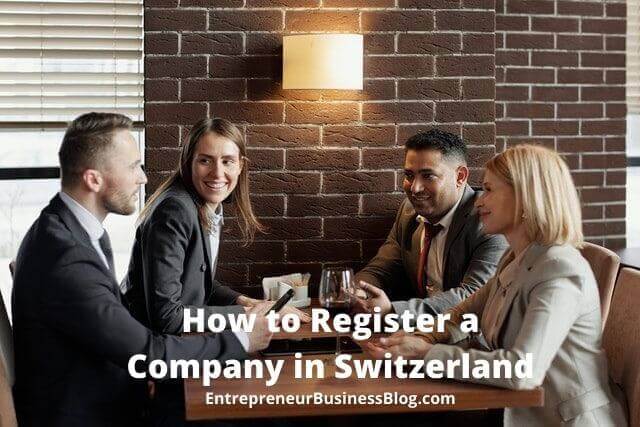 Can a foreigner register a company in Switzerland? The answer is yes. The Swiss government gives everyone the permission to set up a business in Switzerland so long as you are able to provide all the required documents.
The process of setting up a company in Switzerland if you hire the services of a Swiss lawyer. They can even help you open a bank account in Switzerland. Some lawyers in Switzerland can also help you incorporate your business in neighbouring countries like Germany, France, Italy and Austria.
What Are the Types of Companies Available in Switzerland?
The major types of companies you can set up in Switzerland are listed below:
Sole trader
General partnership
Limited partnership
Subsidiary
Branch office