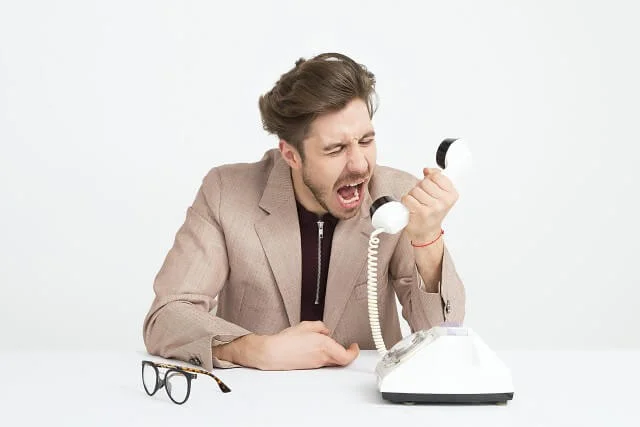 Marketing of products and services can be done through different means. Telemarketing is one of those means. In a world where digital marketing is holding sway, it is impressive to see that marketing is not limited to the Internet. You can make telephone calls to promote the products and services you offer.
But telemarketing has both good and bad sides, especially when it has to do with the European market. In this article, you will discover some of the advantages of using this marketing channel, as well as the possible downsides.
What is Telemarketing?
Telemarketing is the method of promoting products and services over the telephone. Ideally, you need to have the telephone numbers of the target customers for you to make the most out of this.
Telemarketing Operator Skills You Need to Be a Good Telemarketer
You need adequate knowledge of different sales techniques

Having a strong communication skill is important

Computer skills: Before taking a job as a telemarketer, you need to have computer skills.

Question answering skills

Teamworking spirit
Is Telemarketing Legal in Europe?
Europe is one of the regions where you can carry out different marketing strategies for the promotion of products and services. However, the laws on telemarketing in the region can be country-specific.
According to Globig, the telemarketing laws in Germany happen to be one of the strictest in the whole of Europe. As a business owner, you want to understand what these laws are and the options you may have.
For example, you may be able to leverage telemarketing in Germany, only if the products and services offered are for businesses. That is, you are offering a Business-to-Business (B2B) solution. In this case, the recipient of the call is expected to be interested in the services you are offering. Also, you as the business owner or marketer must have gotten prior consent from the recipient before such calls are made.
On the flip side, the telemarketing law in Germany for Business-to-Consumer (B2C) is very restrictive. It is considered unlawful to make telemarketing promotions to prospective customers, as this is a private conversation. The only exception here is that the target audience (the prospective customers) must have given you consent to telemarket to them.
Simply put, cold-calling a prospect for business purposes is not illegal in Europe.
Cold-calling becomes illegal in Europe when you do any of the following: 
Use of automated calling systems
When you call prospects using fax machines
Making unsolicited calls
Sending unsolicited emails
Benefits of Telemarketing When Selling to Europeans
The advantages of telemarketing are many, which informs the reason why many business owners targeting Europeans are so keen on using it. These are some of the benefits:
1. Telemarketing Offers Direct Connection to the Customers
Looking for a way to get in touch with your prospective customers? Consider using telemarketing, because it is one of the easiest marketing approaches to establish that kind of connection.
By contacting these customers directly on their telephones, you will be able to pitch your latest products and services to them. In addition to that, you may be able to:
Establish Your Brand Authority: By connecting with the would-be-buyers, it is possible to tell them more about your brand.
Answer Customers' Questions: Some prospective customers may not be able to ask questions if they didn't have someone to ask. But when you contact them, it is an opportunity for them to ask those important questions and get real-time answers too!
2. Telemarketing Offers a Higher Potential Reach
You may be able to reach a few hundred prospective customers in a month if you are going from door to door. But if you establish contact over the telephone, it may be possible to reach thousands at an average of 10 cold calls per day.
The potential reach also includes:
Expand your sales territory by reaching potential buyers both on a local and national scale.
Targeting specific customer demographics, such as income scale, gender, and interests.
A possible matching of the demographics to the target customers. This way, you will get more conversions from your cold calls.
3. Overhead Costs can be Lowered with Telemarketing
The costs of marketing your business' products and services can be lowered by a greater margin when you use telemarketing. This is because you will have a lesser need for manpower, as most of the communications can be established over the telephone.
Disadvantages of Telemarketing
Using telemarketing in Europe may not be a brilliant marketing approach because of the following reasons:
1. Customer Lists can be Expensive to Acquire
Telemarketers often work hand-in-hand with telecommunication service providers to get the list of customers. The database includes the telephone numbers and other personal information that may be helpful to the telemarketers.
Also Read: How to Pick the Best Telemarketing Company for Your Business
Yet, there is always that chance that it may be a futile effort. The cost of acquiring the customer list is expensive. In addition to that, you can have one or more of these challenges:
Inability to reach the customers because they have signed up for the Do Not Call Registry.
Some customers may have had some bad telemarketing experiences, making it difficult to trust another marketer over the telephone.
Some of the people on the customer list may not have an interest in what you are promoting.
2. Personnel Training May Be Time-Consuming
You need to hire a couple of telemarketers to help with the cold calls. However, the duration of the training may take a lot of time, as these telemarketers need to understand the demographic, as well as how to sell to them over the phone.
Pros and Cons of Automated Telemarketing
To reach a large number of prospects at the same time in the most cost-effective way, companies now use automated telemarketing or robocalling to achieve this. Are there pros and cons of using an automated telemarketing sales method? Yes!
The pros of using an automated telemarketing sales method are because of its affordability. It's cheaper than traditional telemarketing campaigns. You do not need to hire a telemarketing agent to handle the calling because everything is automated. You can focus your energy on growing other parts of your business.
What are the cons of using automated telemarketing or robocalling? The Federal Communications Commission rules prohibit businesses from making automated or prerecorded telemarketing calls to consumers who have signed up for the National Do Not Call Registry or who have previously asked to be removed from your calling list. Most telemarketing myths have it that automated telesales doesn't work but that is not true.
What Are the Examples of Telemarketing?
Below are some of the telemarketing examples you need to know:
Product Marketing
One common example of telemarketing is product marketing. When using telemarketing in promoting a product, the company calls prospective clients to inform them about their company, brand, or new product in order to generate interest in the product. 
Political Campaigns 
You can use telemarketing in political campaigns. You do this by calling potential voters or constituents in order to inform them about a political candidate and try to sway their votes in the upcoming election.
Fundraising
An exciting example of telemarketing is its usage in raising funds for charity. You can pick up your phone and start calling people in your database who you think can support your cause. It could be raising money for your old school or for some poor families in East Africa.
Final Thoughts: Telemarketing May Be a Useful Marketing Channel for Your Business
Despite the downsides, telemarketing may still be valuable for your business, especially when targeting Europeans. Ensure that you are complying with the marketing laws in the country and that your personnel is well-equipped to pitch the offers and get positive results.