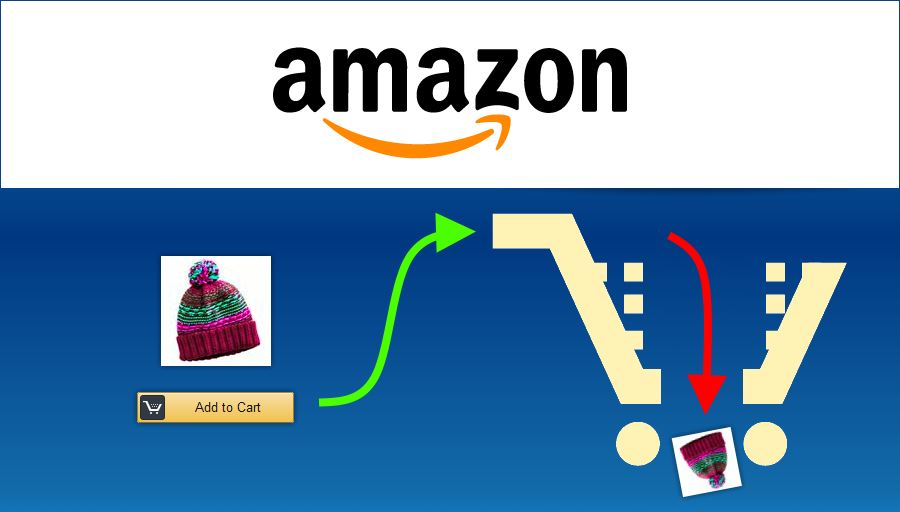 Selling products on Amazon can put your product in front of millions of potential customers.
While listing on Amazon increases your reach, it doesn't automatically increase your sales. In fact, many new sellers sabotage their sales and tank their customer ratings without even realizing it, simply because they don't understand the basics and best practices of how to sell products on Amazon.
In this article, we will teach you how to get the most out of your listing by avoiding these 6 common mistakes a lot of sellers make on Amazon.
Minor But Costly Mistakes Sellers Make on Amazon
1. Expensive or Late Shipping
Nothing turns a customer away faster than expensive shipping or a package that will take weeks. They come to Amazon expecting free and quick shipping and may feel cheated or opt for a different product if they have to pay more or wait longer.
Skimping on the shipping perks may save you money and widen your profit margin when you sell products on Amazon initially, but in the long run, it will lead to poor reviews and fewer sales.
Invest in your success on Amazon by offering quality in shipping. Depending on your budget and what kind of seller you are, consider using Fulfillment by Amazon to stamp the Amazon name on your product and benefit from Amazon's shipping and customer service. To really stand out from the competition, consider offering free shipping, especially around the holiday season.
Related: Benefits of Outsourcing E-commerce Order Fulfillment
2. Not Checking Out the Competition
Speaking of competition, make sure to scope yours out before listing your product. A top mistake people new to selling on Amazon make is not examining similar products already for sale on the site.
You may find yourself going up against a popular product, or against a crowded field of similar products.
Take the time to research similar and competing products on Amazon to make sure there's enough demand, or that you can afford to list your products at competitive prices.
Keep in mind that niche markets are usually less saturated; focusing on a specialty area may help increase your success in selling products on Amazon.
One of the biggest mistakes a seller can make online is accidentally trying to compete against Amazon itself.
Don't expect a significant number of sales if Amazon Retail also sells the same product you are listing.
Typical examples of what not to sell on Amazon are products that are also sold by Amazon Retail. This is because Amazon can drive the prices low, even to unprofitable levels, to beat out the competition. Before investing in inventory, make sure Amazon doesn't sell it directly—and if it does, don't bother trying to compete.
3. Not Encouraging Customer Feedback
Both the quality and quantity of feedback from customers is important to maintaining your reputation as an online seller—and your right to sell.
Amazon regularly checks that every seller has feedback on roughly 2 to 5 percent of all sales. They also check to make sure that feedback isn't too negative. So even if your rating is 5 out of 5 stars, that won't mean much to Amazon—or customers—if you only have 3 or 4 reviews total.
Feedback establishes your credibility with buyers; people want to buy from an established seller that other customers approve of. So how can you get customer feedback?
Simple: ask for it.
This process can be automated, or you can personally email every customer, or come up with your own system. Whatever you do, find some way to ask customers to review your product after they purchase it.
When you do get negative feedback, do everything you can to provide a quality customer service experience. Offer refunds or replacements; at the very least, personally respond to complaints and negative reviews politely and respectfully.
Treating unsatisfied customers well might encourage them to mention it in their review or leave a higher rating.
4. Forgetting to Collect Sales Taxes
Don't get stuck paying sales taxes that should have been charged to your customers. You need to collect state and local tax on each sale. You are responsible for collecting and turning in any taxes, not Amazon.
You can have Amazon automatically collect it for you, for a small fee. The price may be worth the convenience—you could be held liable for the taxes you fail to collect from your customers, which will gradually diminish your profit margins.
Avoid paying someone else's taxes by filling out the Tax Settings in Seller Central on Amazon. Get this done before making your first sale so you can focus on building your business without worrying about any surprises come tax season. If you do not know how to collect Amazon's sales taxes, ask.
Related: Preparing for Tax Season Like a Pro
5. Inappropriate Marketing
If you are serious about mastering how to sell products on Amazon then you must take marketing and persuasion very seriously. Amazon has very specific rules about how you can—and can't—market your brand and products on the marketplace.
Take a look at your seller terms and make sure you understand Amazon's policies regarding marketing. Violating them can get you kicked out of the marketplace.
Marketing violations are common mistakes made by new people who haven't mastered how to sell the best products on Amazon.
For one, you can't include your website anywhere on the product listing or in the product photos. Doing so is a violation of seller terms, so don't try it. Also, avoid putting promotions or coupons in your product description; Amazon frowns on promotions and only allows terms that describe the product.
6. Not Optimizing Listings or Photos
Amazon optimization will make sure more people who are looking for products like yours will find your listings.
Using SEO keywords is essential to getting a website to rank highly on Google search results. Amazon has its own SEO-like algorithm for finding and ranking products in a search of the site. Neglecting SEO on Amazon is a sure-fire way to keep your product in the dark. Learn about Amazon SEO best practices — and Amazon SEO mistakes — and do your best to optimize.
The product listing is an important place to optimize your listing—include keywords and details to describe your product, but don't stuff it full with unnecessary keywords.
Don't max out your word limits on product descriptions or listing titles. Optimize your product image by making it 1000 by 1000 pixels or larger so it is compatible with Amazon's zoom, and make sure the main picture is a simple photo of the product with no background.
Related: How to Test Market Demand for a New Product or Service
Conclusion
When you start to sell products on Amazon, there is definitely a learning curve. Don't fall for one of these rookie mistakes listed above. If you already have, take steps to correct it. Amazon can be a great source of income for your business if you master the art of listing, selling, and optimizing. Any beginner that manages to avoid these common mistakes when selling on Amazon has succeeded in their bid to build a highly successful e-commerce business.