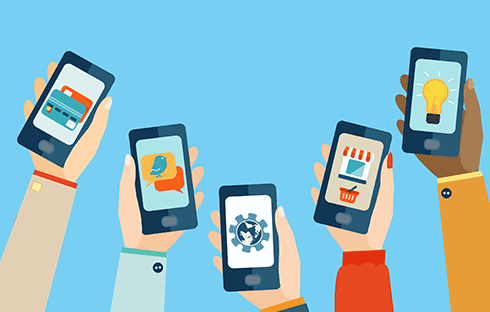 In the modern world, nearly half the world (49.7 percent) is online.
This is an incredible statistic and one that has a huge implication for the many, many, websites out there. With billions of prospective visitors who can be converted to customers, how do you ensure they don't become another website bounce statistic?
The obvious answer is to make your site a valuable resource, one which they will enjoy using and stay on long enough to be a conversion. However, there is also the issue that every user is accessing your site from a different device. From mobile or tablet to a desktop computer, your site needs to be able to give a valuable user experience to all.
But, with a growing mobile user base, it's more paramount than ever before that you ensure your site is optimized for mobile. Here are some tips for how you should go about doing this:
User Research
Creating a mobile optimised site is all well and good, but if your user-base is predominately desktop users then spending a large budget, time and resources on the venture may not be the best idea.
Make sure you research your target audience and discover the devices they are more likely to use. With this knowledge, you can then optimise your site for either mobile or desktop.
Page Speed
Due to the different hardware and connection speeds of your varying users, the need for the best page speed is even more important for mobile users than their desktop counterparts. To achieve the best possible page speed, images should be optimised; minimise any code or HTTP requests, use browser caching, and attempt to keep redirections to a minimum.
With mobile users slowly taking over the internet landscape, risking losing this high percentage of users due to a slow mobile site simply isn't viable in the modern day.
In this post by Brad Shorr, you will see a tool that will help you check your site loading speed very quickly, and of course, monitor it from time to time.
Site Design
If you have noticed the increase in clean, simple, designed websites in the past few years then you will already be aware of the mobile revolution. Simple is perfect for mobile as it improves page speed, and user experience and allows for optimum 'scrollability' – adapted perfectly for the typical user visit.
Beyond a simple design, you can also improve your site for mobile by the removal of Flash elements on your site.
Many mobile phones or tablet devices don't come preloaded with the software. So, if your site relies heavily on it the user could seriously miss out. Turn instead to HTML5 for fancy site effects if necessary.
Pop-ups are also a big no in today's mobile market. Sure, they might make sense from a business point of view. But when it comes to increasing user-friendliness, it's annoying.
A pop-up for the latest sale is bound to bring it to a visitor's attention, yes, but it will also annoy them and perhaps cause them to bounce from your site completely.
In the same way, small buttons or in-the-way links can get in the way of scrolling fingers and annoy people away from your site. Design with plenty of space and errant fingers in mind.
Using responsive templates is an ideal solution to avoid site design issues. You can get the MyThemeshop theme to build a stunning site that would please your mobile audience and search engines as well.
Separate Mobile URL
If you don't want to change your desktop site in such dramatic ways, it is possible to create a mirrored URL for mobile users. This can then be optimised for a better experience for mobile without detracting from the desktop site. To erase confusion, you could even create a subdomain for the mobile site.
Of course, parallel sites can cause a number of user issues if directed to the wrong site. To avoid this you should make switching between the two sites obvious and easy for the user, this way they can access their preferred sites with ease. To avoid duplicate content issues – which can affect your search rankings – you will also need to set up a canonical code on your mobile site.
Responsive design has, for the most part, made this option less appealing over recent years. But, it is still viable if you do want your two sites to behave in very different ways.
App Alternative
Did you know, there's an app for that?
In the mobile era, it seems obvious that converting your site into an app version for mobile users would be the best option. After all, it's more convenient to access at the tap of a finger whenever they want and can even be easier for them to make purchases through you.
Benefits of Having an App Version of Your Site
1.  Personalization
Today, one of the biggest marketing trends for companies is offering a personalised experience.
There is no easier way to do this than via an app. You can tailor this via their interests, location, usage behaviour and much more info.
Tracking user engagement is also much easier via an app, so you can further make the user experience even better by understanding the way they use your app in the first place.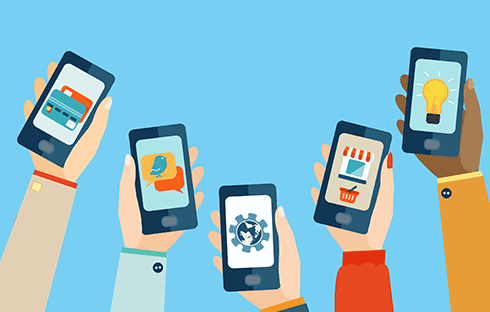 2. Notifications
Have you ever wanted to reach your users, but just didn't know how? Remarketing using banners and email newsletters are so easy to ignore, so how can you grab people's attention without being ignored?
Easy, push notifications.
Annoying if done too frequently, but perfect on occasion to remind your customers about your brand and keep them engaged. Having your app on your phone gives you this ability.
3. Offline
Apps have one capability that a website does not: they can work offline. This means that you can be fully accessible to your customers whether they have an internet connection or not.
4. Brand Awareness
There is no better form of brand awareness than being on a person's phone or tablet device. With so much time being spent on devices, all it takes is a scroll to the right to see your app and be consistently reminded of your brand.
5. Higher Conversion Rate
One of the biggest draws of an app is the fact that they do come with higher conversion rates. If someone has downloaded your app – and not subsequently deleted it – then they are a much more valuable asset than a one-time website visitor. Downloading an app screams intention to buy, so you just have to ensure the app is good enough to make that conversion count!
You may want to avoid this as mobile app development seems like an added step you don't need, but the conversion rates you could see through an app more than makeup for any initial effort. This is definitely one of the best ways to ensure an optimised experience for your mobile users!
Overall, in the modern-day, you cannot afford to not be optimized for mobile, no matter how you go about doing so. There are so many ways to do so, you can find a solution if you have a small budget or a large one. Just remember to make it as responsive and easy to use as possible and you will see your conversions soar!
This is a guest post from Zack Halliwell. Zack is a fanatic dog walker by day, freelance writer by night. You can find him @ZackHalliwell on Twitter.