Does your company have a new employee onboarding checklists?
Hiring a new employee can be extremely exciting. However, it can also be stressful.
Hiring the wrong person can cost the company time, energy, and valuable resources.
Therefore, to ensure your new hire adjusts well, gets the best employee onboarding experience and is a good fit for your company, you need to ensure you optimize the onboarding process.
Here are five tips that will help your business as you onboard new employees.
How to Onboard New Hires
Create a plan
Unlike the short span of new employee orientation, onboarding can take up to twelve months. That's the simple difference between employee onboarding and orientation.
Essentially, onboarding simply means that you are trying to integrate your new hire into your company and its culture. The HR department must have an onboarding process flow chart.
Creating a detailed plan is thus an essential element to ensuring your employee is onboarding efficiently.
Related: Time-off Management: Tracking and Planning Employee Time-off Made Simple
Therefore, it's important you set specific goals for your employees to accomplish during the onboarding process. While there are a bunch of HR onboarding software to help you automate the processes, you can actually do this thing manually and do it well.
You should ask questions such as what impression should the new hire take away at the end of the day, what role will others in the company play during this process, and what should the new employee learn about the company and its culture?
In the end, the answers to these questions will help you structure attainable goals for your new hire during the onboarding process.
Begin onboarding before the first day
Many companies don't begin the onboarding process until the first day of the employee's work. However, waiting until the first day can be a mistake.
New hires might get the sense that you are unorganized or don't communicate well.
When you send the new employee a schedule of their first day of work or a welcome-to-the-company card can ease their anxieties about coming to a new job and get them excited to start.
Additionally, you can even send the new hire the dreaded paperwork to get started on.
Paperwork is often the worst part of starting a new job, so getting a jump start on it can make the orientation and onboarding process run smoother.
Include every department
Though it is more typical to onboard an employee one-on-one with their supervisor or another seasoned employee, implementing a more collaborative onboarding approach can be even more effective.
No one department knows the answer to everything. Moreover, getting instruction from every department adds a level of expertise to the new hire's learning.
They will ultimately get a more well-rounded instruction of the company.
Related: Infographic Reveals How Employers Are Using Social Media To Make Hiring And Firing Decisions
Furthermore, every company uses a unique set of jargon. Whether it be acronyms, software systems, or other specifics, these words and phrases are not often known by outsiders.
By conducting a cross-departmental employee onboarding, the employee will get a better feel not only for how the company runs as a whole, but how each department uses its expertise in day-to-day work.
Implementing this method can help with any future collaborations between departments as well.  
Discuss company culture and goals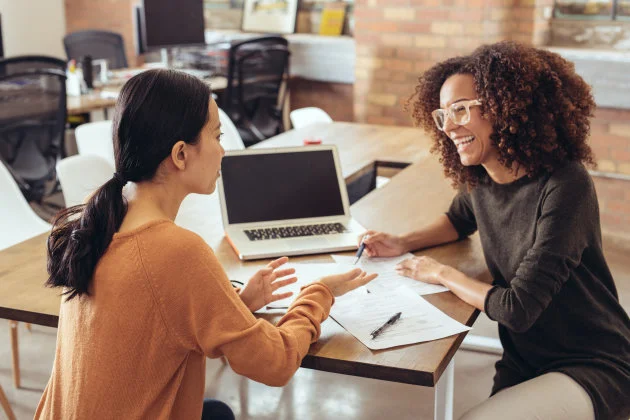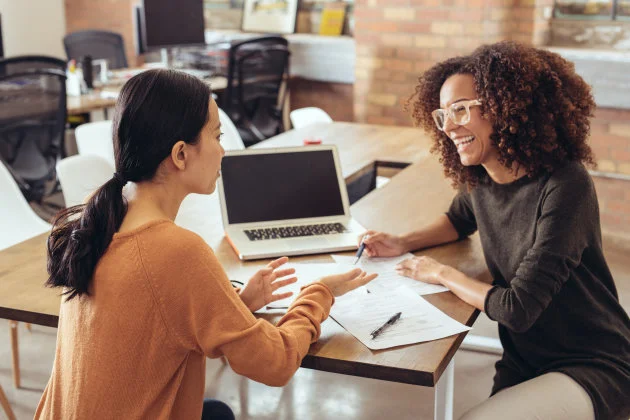 A three-year study by Leadership IQ found that 81% of new hires fail not because of poor job skills, but because of attitude.
They report that the number one way to remedy the astronomically high fail-rate was to address your company's culture and branding.
One of the major ways you can onboard your employee successfully is to communicate your culture and goals, include the new hire in meetings and events, and share your company's social media content.
Make it personal
Lastly, make the onboarding process personal to the new hire(s). On the employee's first day, for example, decorate his or her desk and make sure everything is set up for them to begin working.
This tactic communicates to the worker that you are prepared for their arrival, excited to begin, and have a welcoming attitude.
Additionally, you can make onboarding personal by discussing goals.
Share with your new hire what your vision statement is and where you would like your company to be in the future. Then ask the employee what their goals are and discuss the various opportunities he or she has to grow in the company.
Find Your Next Hire Today!
Now that you have mastered the art of onboarding without necessarily acquiring an employee onboarding software, you have to actually hire new recruits!
Related: 7 Reasons Why You Should Take Care of Your Employees
One of the best ways to find new hires is to work with a recruiting agency like TruPath.
Trupath can help you find the right candidates to fill your open positions, find the perfect fit for your company's culture, and thus create a successful onboarding experience.
Here are other creative ideas you can implement to make your onboarding process for new hires stand out.