Every internet marketer wants to make money as quickly as possible. None wants to be left out in partaking in their share of the billions of dollars circulating online.
But the question is, how much money do you really want to make online? What are the financial goals you want to achieve with your online business? And what strategic steps have you taken in that regard?
These are some of the fundamental questions you have to answer when you start an online business.
Like many others, you probably stumbled into the demanding task of managing an online business by accident. You bought some ebooks, set up your own website, subscribed to several membership sites and at the end of the day you realized that this all costs a lot of money.
Now you are in desperate need of more income from your business. Common sense tells you that you need to advertise your business. So, you go out there and buy any kind of advertising. And at the end of the day, this leaves you with even more expenses and like many others, not much to show for.
Now you are at the turning point. You have substantial expenses, but not enough earnings to support these expenses. You feel exhausted, deceived and sincerely wish to hang the boot.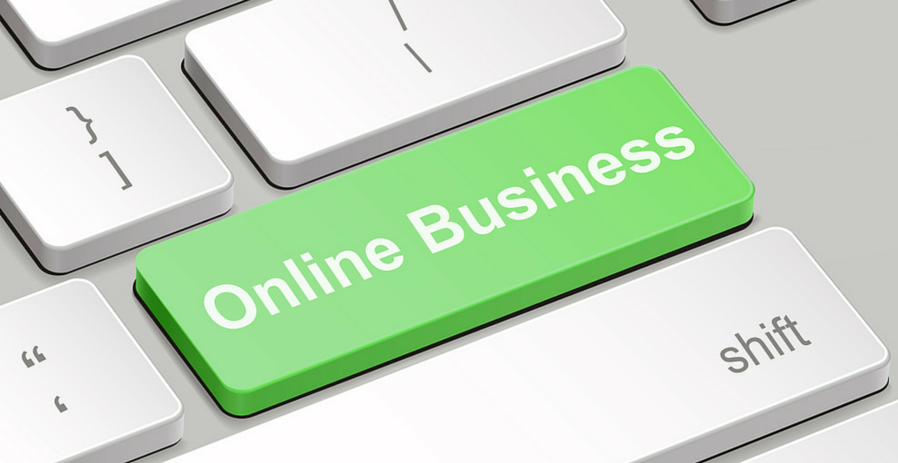 Don't fret. I understand your pain. It is normal to feel that way especially when other people in the same industry are already teaching people How to Make Millions from something you've been struggling to make a few dollars from.
But you know what? There are better ways to get your business finances under control in 2023.
The following 5 steps I'm about to disclose to you should give you an idea of how to straighten out your business finances and how you can prevent a financial Waterloo for your business in 2023.
Create a Business Plan
The first step towards setting financial goals for your online business is by creating a plan. It's more like an ultimate guide for online entrepreneurs.
A business plan can be as simple as a few pages describing what you want to do, how you want to do it, how much profit you plan to make, how much money you have to begin with and how long you can survive before you run out of money or you break even with income and expenses.
The idea of a business plan is not to predict the future, but to create a roadmap for yourself, in case you get lost on your journey and need directions to save your business.
Separate Your Finances
It doesn't matter if you operate your online business as a real incorporated business or if you just want to test the water. Mixing your business finances with your personal finances is a bad idea, period. It will come back to hurt your business.
To get over this, create a separate bank account for your online business. Use it to deposit the income you will receive. Yes, a separate account is necessary to track your business finances and to provide a more polished, professional image for your business.
Knowing the exact financial situation of your business is vital for your survival. If you're losing money you need to know right away to make necessary adjustments and if you're making money you will also know easily.
Reinvest
A rule of thumb is to reinvest 75% of your earnings back into advertising for your business. In the beginning, it can be as high as 100%, because you need to get the word out. Without customers, you will not make money.
You do know that an online business is by definition a sales business? In it, you are either selling a product or a service. If you are not doing any of these, then I can't help but break it out to you that you don't have an online business.
Of course, a new online business has no income to be reinvested. However, the same rule applies to the startup capital that every new business needs to get started.
A new computer and a fancy new car won't get you any new customers, but good advertising will. You must learn to reinvest in your online business in 2022 if you want to see great results.
Organize
Nothing kills a business faster than not knowing what pay your bills and to whom you owe money.
Imagine you forget to renew your domain name registration. A few bucks could cost you a million-dollar business. So, do yourself a big favor and get organized with your business in 2023.
Don't leave any stone unturned.
Ahead of 2023, we have already started packaging live programs, courses and books to help our clients make and save more money. I strongly recommend you do something like this.
Repeat
Readjust non-working advertising immediately. And if it is not working, dump it. Stopping expending your energy on unprofitable ventures. Your business will do better if you learn to stick to what works for you.
On the other hand, repeat a profitable advertising campaign. Rule of thumb, if it brings in more money than it costs to run, keep doing it.
This seems to be a simple rule, but many online business owners simply ignore this rule. Instead, they are chasing the white elephant and end up with nothing to show for it.
If you have a successful advertising campaign, keep it running and build a new campaign next to it. Never drop a profitable campaign, always expand to grab more audience. This is your safety net in case the new campaign fails.
In marketing, there's never a guarantee that a particular strategy will work until it has been tested and proven. This is one hell of a marketing mistake many startup entrepreneurs are making.
Be creative, track and repeat. That's the only way to get something going.
I hope this will help to keep you on track for the explosion of your online business in 2023. This is the best time to start working on your business before you launch a new online business or campaign for 2023.
By following these 5 steps, I promise you, your financial goals will surely be met. These are proven steps I and many successful online entrepreneurs are using to run our online businesses.