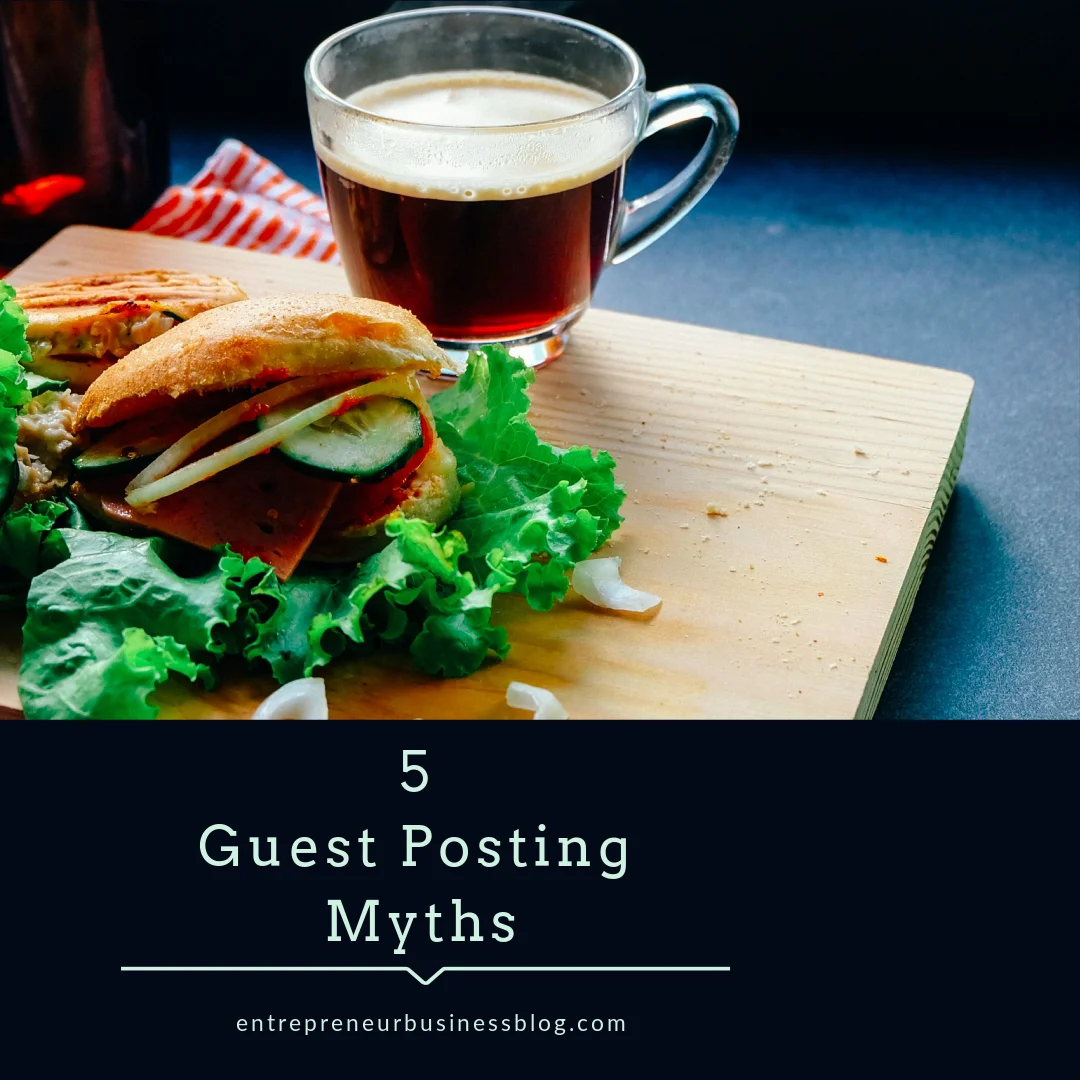 Guest posting is one of the oldest tricks in the history of blogging and internet marketing. It has stood the test of time and continues to provide great value to people who use it smartly to promote their business and blog.
However, some myths are going around which cause amateur bloggers to either stay away from guest blogging or execute it poorly. And believe me, improperly implementing guest posting is no better than not doing it at all for two reasons.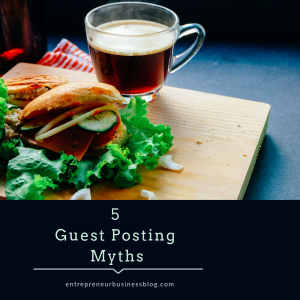 First of all, you have to invest considerable time to master how to guest post, so you better do it rightly. Secondly, if you employ spamming tactics like – guest posting on a large scale, writing guest posts on unrelated blogs, having thin content and over optimized anchor text, Google is going to penalize you eventually. And watching your site sank is not a good feeling! Or is it? If you've been doing it and nothing happened, take it from me that your blog deserve Google penalty and it will soon happen, that's if it hasn't.
Now let's see what these 5 guest posting myths are…..
Myth 1 – Subpar Content Works
Many people believe that they don't need to write quality content for their guest posts and can get away with subpar content. They justify it by saying that they are giving away free content to the blog owner and doing them a favor.
But what they do not realize is that it is rather the blog owner that is doing them a favor by letting them borrow his audience's attention, and therefore they deserve top quality content which their audience is used to reading.
If you produce a good piece of content and impress the readers, they are more likely to check out your site and know more about you and your business.
Moreover, with Google getting smarter every day, it keeps a close eye on how many people visit your site from the links pointing to itc. The more people that visit your site, the better the value of the backlink is.
But to make them visit your site, you have to give them a solid reason, and that reason is quality content that is actionable and well researched.
Myth 2 – Google Hates Guest Posting
If you've been blogging for quite some time now, January 20, 2014 will still be ever fresh in your memory. You know, why?
Well, let me tell you the reason. Matt Cutts, the former head of Google's Webspam team posted a video saying, "Guest blogging is dead."
This video sent shockwaves through the blogging industry. However, the next day, Matt clarified that Guest blogging is dead for SEO purposes, not for goals like brand awareness, building connections with other bloggers, etc.
But guess what, the damage had already been done. Most people got so scared that they swore that they won't guest post again in the future, and these people pass on this guest posting myth to blogging newbie.
Till date, it's still one of the reasons most bloggers are afraid to publish their first guest post.
Here's a takeaway for you: if you are doing guest posting on a huge scale as your only link building strategy, you are not safe. Take that to bank and cash out millions.
Myth 3 – Search Engine Optimization is Not Necessary
Another guest posting myth that people tend to believe is that they don't need to optimize their guest posts for SEO.
Since the post is going to be published on someone else's website, most bloggers that guest write for other blogs don't make any effort to optimize the title, add LSI keywords, add alt tags to images, etc. To them, they aren't seeing any benefit in the long term. But that's quite unfortunate.
Suppose you write 15 guest posts over the period of 3 months and optimize each of them for SEO, chances are that at least one will start ranking in Google, which invariably means that it will get more eyeballs every month if you weren't guilty of these annoying guest posting errors.
The more attention you get, the more people will visit your site and buy something. No doubt, it takes some time to rank in Google, but the long term benefits far outweigh the costs.
And as I mentioned earlier, the more referral traffic you get by following Elvis' guide, the higher the link value is. So if you want to supercharge your backlinks and guest posting efforts, make sure to optimize it for long tail keywords related to the topic you are writing about.
Some badass free keyword research tools you could use are –
www.keywordtool.io
www.answerthepublic.com
www.keywordseverywhere.com
Myth 4 – Niche Relevancy is Not Important
Ever seen a wedding blogger guest posting on a medical blog? Seems strange, right? But this is what so many people do when starting out with guest blogging.   They guest post whenever and wherever they get the chance. They may be getting a link or two this way, but this tactic does more harm than good.
When you guest posts excessively on blogs outside your niche, Google gets confused as to what your site is really about. Google likes to see inbound links coming from similar sites so that they can classify your site in a particular niche, which leads to better rankings in google.
If you are one of those people who are doing something similar just to build some links to your site, I advise you to stop. Instead, focus your attention in creating high-quality content and you will attract high quality links from other blogs within your niche.
Myth 5 – You Are Providing Free Content to Others
The fifth guest blogging myth and misconception among bloggers who decide to write for other blogs in exchange for link is that they are doing the host site a favor by providing them with free content.
While this is partly true, this is not as big as the favor the host site is doing to you by allowing you to borrow its audience's attention.
Like Gary Vaynerchuk, the world famous entrepreneur says, attention is the most valuable asset you can have. And it is way more valuable than any piece of content you are providing. When you get the needed attention, it gives a free flow to your content marketing strategy no matter how small your business is.
It's possible for you to publish that content on your blog, but if you don't have a large audience, the content is not going to drive you any leads.
So you could either promote it like freelancers in America are doing, or guest post at a blog which already has the attention of your target audience. But it's undebatable that the latter is way easier than the former.
Are there other guest writing myths you've had or heard in the past? Share with us.
Adam Chapman is the founder of the Meet and greet parking service, Premier Parking Gatwick. He is a big fan of entrepreneur Gary Vaynerchuk and just like Gary, he values family over business.