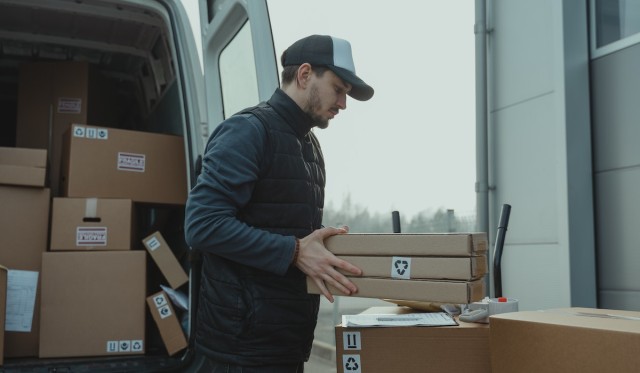 What effort are you making to increase your e-commerce product delivery efficiency and profitability? Are these strategies foolproofed? And are these shipping and delivery best-practices things that can work in all industries?
There has been a major shift in how consumers purchase goods in recent years. Thanks to the rise of e-commerce, more and more people are choosing to have items delivered straight to their doorsteps. You are falling behind if your business isn't using technology to improve its delivery efficiency. 
Utilizing apps and software can help to automate tasks, keep track of inventory levels, and even help with route planning. As a result, businesses have had to adapt their operations to meet this demand. If you're looking to improve your delivery efficiency for your fashion, foods, groceries, pieces of jewelry or what have you, here are five tips that can help.
1. Make Use of Technology
In today's fast-paced world, efficiency is key, especially regarding delivery. No one wants to wait around all day for their package to arrive, and businesses can't afford to keep their customers waiting. 
Fortunately, there are a few simple tips and tricks that can help to improve delivery efficiency. One of the easiest ways to speed up deliveries is to use technology. GPS tracking can help you to see exactly where your drivers are at all times, and real-time updates can let you know when packages are delivered. 
In addition, online order management systems can help you keep track of orders and ensure they are delivered on time. Using the latest technology, you can ensure that your deliveries are always on time.
2. Hire the Right People
Of course, technology can only do so much. To truly improve your delivery efficiency, you must ensure that you have the right team. A robust startup team can help you deliver maximum results. 
When hiring delivery drivers, it's important to look for reliable and punctual individuals. In addition, you'll want to ensure that your drivers are familiar with the area in which they'll be working. 
The last thing you want is for your drivers to get lost while trying to make a delivery. By carefully choosing the right people for the job, you can ensure that your deliveries will be made on time and without any issues.
3. Schedule Wisely
One of the most important aspects of efficient delivery is proper scheduling. You'll need to consider several factors when creating your delivery schedules, such as traffic patterns and the distance between stops. 
In addition, you'll want to make sure that you allow enough time for each delivery. If you try to pack too many deliveries into a single day, some of them will likely be late. By creating a well-organized schedule, you can ensure that your drivers have enough time to make all of their deliveries on time. Consider this before setting up your own delivery company.
4. Communicate With Customers
Another important tip for improving delivery efficiency is to communicate with your customers. In today's age of instant gratification, customers expect to be kept up-to-date on the status of their orders. 
Whether you're using a phone call, a text message, or an email, it's important to let your customers know when their order will be delivered. This is why knowing how email marketing works for any business is very important. 
In addition, you should also provide them with tracking information so they can see their delivery progress. By keeping your customers informed, you can reduce the number of inquiries and complaints you receive.
5. Stay Organized
Finally, it's important to stay organized if you want to improve your delivery efficiency. This means keeping track of your orders and knowing where each one is. In addition, you'll need to have a system in place for dealing with late or missing deliveries. 
By staying organized, you can ensure that your business runs smoothly and that your customers are always happy with the service they receive. It's always a good idea to review your delivery process on a regular basis. By constantly looking for ways to improve, you can make sure that your operation is as efficient as possible.
Conclusion
Following these tips can improve your delivery efficiency, and profitability and keep your customers happy. Technology, proper staffing, and good communication are all key to ensuring that your deliveries are made on time. In addition, it's important to stay organized to keep track of all of your orders. By taking the time to implement these strategies, you can improve your business and better serve your customers. 
In today's competitive market, ensuring that your deliveries are on time and hassle-free is more important than ever. By optimizing your operations, you can ensure that your business is always one step ahead of the competition.
Regina Thomas is a freelance writer specializing in a wide array of niches. You can connect with her via this email address, [email protected]