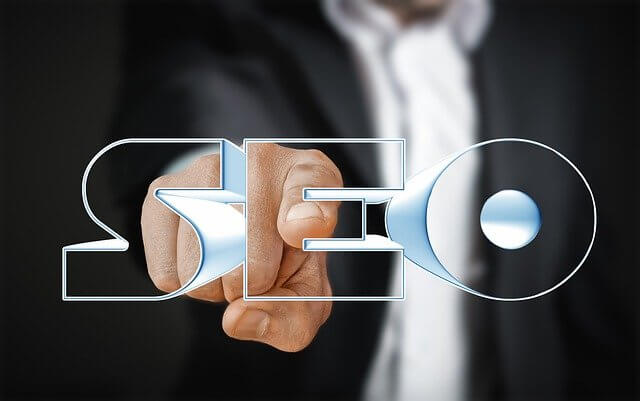 Are you searching for the best SEO tools suitable for advanced webmasters and beginners to optimize a website? Would you like to master how to optimize your website for search engines? Or are you looking for the cheapest SEO tools that can help you to start ranking your business website for multiple keywords?
Whatever your questions are, we are here to help you. We've listed out some of the best tools you can use to increase the tendency of your website to appear more on search engines. But before we discuss them, let's look at the definition of SEO tools.
SEO Tools Meaning
What are SEO tools? SEO tools are platforms that investigate and deliver data regarding the overall health and success of a website. With the help of your professional SEO tools, you can uncover areas of opportunity and identify weaknesses or issues that may prevent you from ranking and earning visibility in the SERPs.
The ultimate goal search engine optimization seeks to achieve is to help businesses appear on search engines when their ideal customers use keywords that are relevant to their business.
A dentist wants to appear on the first page of Google when clients are looking for a "dentist near me." Plumbers would like to rank on search engines when you are searching for, "the best plumber near me." The same thing applies to private jet charter companies, tech startups, etc.; everyone desires to rank for their relevant keywords.
All these can't be possible if entrepreneurs fail to pay attention to search engine optimization. A new study shows that SEO is very important for website growth. With 78% of business owners and media professionals recommending SEO as a must-have strategy for driving growth, it shows that your competitor will chase you out of business if you ignore search traffic.
How to Know the Best SEO Tools Experts Use to Optimize a Website
To know the best SEO tools, study what experts are using, the affordability, and the widespread acceptability in the market. Most of the best tools for effective search engine optimization make trending products what they are.
In addition, there are other interesting things that show you are using a good platform to monitor and control your SEO: 
Impressions of your URL on search engines

The visibility of traffic from organic searches

Your ability to identify the number of your pages that are ranking

What is the number of backlinks your website has?

Where are your referrals from other websites coming from?

What is your domain & page authority, and how are they growing?

Tracking brand Mentions

Improve and manage conversions
To get started, below are the must-have SEO tools experts actually use that you too can start using today.
1. Google Analytics
Google Analytics, GA is one of the best Google products that is effectively used in search engine optimization. As a good SEO tool, this free platform helps website owners to have detailed information about their website traffic.
Using the information gathered from Google Analytics 4, a business owner can be able to improve their website design, content and marketing strategies.
When you carefully monitor the reports from your Google Analytics, you will be able to see the pages on your site that visitors are reading in real-time. In addition, this SEO tool can help you track where your web visitors are coming from. The moment you know where they come from, what they do on your website, and how long they stay, it can help you improve your user experience.
The interesting thing about improving the user experience of a website is that it will also increase your conversion rate.
Your Google Analytics tracks the number of visitors from search engines, social, direct, and referral traffic. It also tracks the locations and the devices they are using to view your site. To increase the visibility of your business, you must utilize the information gathered from Google Analytics to optimize your website.
ALSO READ:
2. Google Search Console
One of the most important SEO tools every small business would need to be successful is Google Search Console. Google Search Console (GSC) helps you to know how your website is performing on search results.
Using GSC, you can submit sitemaps, test robots.txt files, and inspect URLs. Right inside your Google Search Console platform, you can manually request indexing or re-index an article. Re-indexing an article is more like telling Google to take an immediate look at the webpage and make it appear on search engines.
Another essential benefit of Google Search Console is that it helps you know the number of keywords, organic clicks, impressions and the position of each page on the SERP. Knowing the current keywords your small business website ranks for and your average position can help you improve your visibility.
These search analytics data made available on Google Search Console can help you stay ahead of your competitors. Take time to monitor the URLs' position for various keywords on the search engine results page (SERP).
3. Keywords Everywhere
To effectively optimize your website for success, you must rank for the right keywords. And to rank for the keywords, you must put the CPC, average search volume, search, on-page, and off-page difficulties into perspective. This is where important SEO tool like Keywords Everywhere comes in.
Keywords Everywhere is a freemium Chrome & Firefox extension tool that shows search volume, CPC & competition across multiple websites. This is an amazing tool for keyword research for businesses ready to optimize their website for success.
Are the reports from Keywords Everywhere accurate? And is Keywords Everywhere safe for businesses? The answer is yes. Keywords Everywhere is not only safe but also one of the best SEO tools. Over 750,000 people are using it on Google Chrome alone and boast of a 4.7/5 rating from 4,300 reviews. 
If you've used Keywords Everywhere, you will notice that the extension has plenty of positive feedback right on the Chrome Web Store page.
It works for both identifying Google search volume and YouTube search volume. Unlike most SEO tools experts use to optimize their website where you pay a monthly subscription, Keywords Everywhere has a free and pay-as-you-go version. 
How much does Keywords Everywhere charge? You can get 100,000 credits of Keywords Everywhere for $10, 500,000 credits for $50 and 1,000,000 credits for $100. Technically, one credit is equal to one keyword.
The founder of Keywords Everywhere is Dan Shure. He built KEW using his knowledge as a keyword research guru in late 2015.
4. Ubersuggest
Ubersuggest is popularly known by most webmasters as Neil Patel's SEO Analyzer. This is one of the best tools that can help you improve your website SEO.
Using Neil Patel's SEO Analyzer, you can access the following features:
SEO analysis

SEO audit

report

Site speed

Backlink checker
Using Ubersuggest, you can find keyword ideas, keywords by traffic, content ideas, similar websites, backlink opportunities, and much more. This free online tool allows you to check your website's SEO performance.
Digital marketing experts are using this tool to analyze websites to find the website's SEO score, the number of backlinks, social shares, and more.
The moment you understand the basics of SEO and how to improve your website's ranking, your website's success is guaranteed. Ubersuggest has a Chrome extension tool you can add to your browser as well. It helps to show related keywords, questions, suggestions, and comparisons.
ALSO READ:
5. SEMrush
SEMrush is an all-in-one tool suite for improving online visibility and discovering marketing insights. The tools and reports available inside the SEMrush dashboard can help marketers that work in the following services: SEO, PPC, SMM, Keyword Research, Competitive Research, PR, Content Marketing, Marketing Insights, Campaign Management, etc.
Using this powerful SEO tool, you can improve your website's ranking on search engines. It provides you with detailed reports on your website's traffic, keywords, and backlinks.
It also includes a keyword research tool that can help you to find the best keywords to target for your website.
SEMrush is a tool that helps you find the best keywords for your website. It provides you with a list of keywords that are relevant to your website and tells you how many people are searching for each keyword. This tool for SEO also shows you how difficult it would be to rank for each keyword. 
You can sign up on SEMrush today to start maximizing this valuable SEO tool.
Conclusion
Whether you are looking for the best SEO tools for Shopify, YouTube, digital marketing, SaaS startups, law firms, e-commerce, etc., the ones we discussed here are a must-have. By using the right SEO tools to optimize your website, you can gain valuable insights about your competition, understand how your SEO efforts are paying off, and track your business ROI.