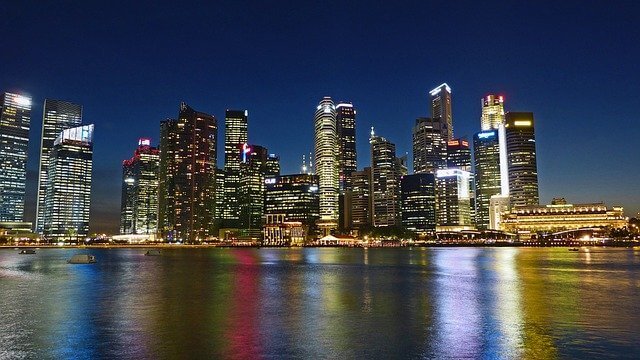 Are you looking for the best business opportunities in Florida? If you're thinking of starting a small business in Florida but do not know where to begin, do not worry, you've arrived on the right page.
This article will take you through all you need to know about starting a small business in Florida. You'll get to know how viable the state of Florida is for business and the best places to situate your business.
And most importantly, you'll get to know at least 10 awesome small business opportunities in Florida, the beautiful Sunshine City.
Grab a cup of coffee and stick with me, because what you're about to discover will change how you see the state of Florida.
Is Florida a Viable Environment for Small Businesses?
With a gross state product (GSP) of $1.2 trillion as of 2021, Florida has the fourth-largest economy in the United States. Where the leading largest economy in the United States is California with $3.4 trillion. This huge economy is the result of a lot of important factors.
Apart from its investment in agriculture and the huge revenues it generates from tourism, Florida's robust economy can be attributed to its low taxes, limited regulations, and strong support for entrepreneurs.
According to the most recent census, Florida has a population of over 21 million people. That makes it the third most populated state in the United States. There are also more than 2.5 million small businesses in the state. That makes it one of the states with the most support and enabling environment for small businesses.
Therefore, if you're wondering how viable the business environment in Florida is, the statistics above should give you the information you need to know. Florida is one of the best places in the United States of America to start your business.
If you are relocating to the southwestern part of the United States, here are the best small business opportunities to start in California. And if you are moving to New York, you can also try out any of these smart New York business ideas.
10 Profitable Small Businesses to Start in Florida
Here are the 10 most profitable small businesses you can start with low capital in Florida:
1. Real Estate Business
With a population growth of 14.6% from 2010 to date, Florida is one of the best states for real estate investment business opportunities in the United States. As investors with huge capital are looking to invest billions in Florida, you should be looking to position yourself to partake in the cash flow.
You can do this by starting a real estate agency in Florida and providing sales and consultancy services to these wealthy investors. You'll make huge profits by matching real estate sellers to willing buyers in Florida. And you don't need to break the bank to set up a real estate agency. 
Once you know the challenges facing the real estate market in America and strategize on how to overcome them, your success is guaranteed.
ALSO READ:
2. Food Truck Business
Florida, as the 3rd most populated state in the U.S., is a suitable place to start a food truck business. With the high number of tourists in the state, you can move around providing food to hungry travelers.
One of the positive aspects of this business is that you don't have to spend a huge sum on rent. Renting a space for a restaurant can be very expensive as real estate is in high demand in the state. With a budget of $50,000-$100,000, you can successfully start and run your food truck business.
You can deploy a variety of strategies to attract new customers to your food truck business on a shoestring budget. To protect your business in the event of a loss, accident or lawsuit, we highly recommend you get this restaurant insurance policy in Florida.
3. Beauty Salon Business
The truth is human beings desire to look good. Whether it's in Florida, Canada, Australia, China, or any part of the world, people want to look their best. What this means is that the beauty industry is a very profitable industry.
Therefore, if you're looking to start a small beauty salon business in Florida, you should know you have the capacity to make tons of money. People (including the tourists) want to get their hair done, take care of their nails, and make up for events. You can start a beauty salon business and position it to harness these opportunities.
How much does it cost to start a beauty salon business in Florida? With an average startup cost of $14,000, the beauty salon business is one of the cheapest yet most profitable business opportunities to start in Florida.
In our previous post, we discussed 6 things you need to know before opening your own beauty salon business in Florida. Take a minute or two to read it before you proceed to check if starting a microbrewery business is fit for you.
4. Microbrewery Business
With the surge in microbreweries in the United States, it is very clear that microbreweries are a profitable market. Florida, with its daily inflow of immigrants and tourists, has the enabling environment for your microbrewery business to thrive.
With the right flavors and recipes and the right production process, you're sure to make a ton of sales in Florida.
How much does it cost to start a microbrewery business in the United States? A minimum startup cost of $250,000 means a microbrewery can be expensive to start up. But you can also look at the positives—a $3.1 billion contribution to the national revenue means a microbrewery business in Florida is a sweet, 6-figure business.
If you have the financial capacity to start a microbrewery in Sunshine City, here's an article where we discussed the most innovative marketing ideas for brewery businesses.
5. Clothing Boutique Business
In a tourist state like Florida, clothing boutique businesses are bound to thrive. Tourists would want to buy new dresses for their outings, and the residents would also want to look good. You just have to study the fashion trends in Florida and understand and provide for the specific needs of your customers.
What is the cost of starting an online clothing boutique in Florida? You can start a clothing boutique in Florida for as little as $500 (for an online boutique). You can easily achieve this by starting your own dropshipping career as a newbie. However, if you want to run a physical boutique, you have to make plans for a minimum capital of $50,000.
You may want to also learn how to start your own T-shirt printing business from scratch.
ALSO READ:
6. Pressure Washing Business
In Florida, people understand the need to wash their houses regularly. You can wash the walls of a house, the roof, the concrete floors, etc. with pressure washing machines. You can also use pressure washing to completely peel off the paint on a metal surface.
A good investment in this business can make you tons of money in Florida. You can start a pressure washing business by buying or renting the equipment depending on your budget. How much does it cost to start a pressure washing business? The total cost ranges from $2,000 to $25,000, depending on whether you're renting or buying the equipment.
7. Tour Guide Business
If you know your way around Florida and you have good communication skills, you can be a tour guide. Your duty will be to take tourists around and show them prominent places in the state. To succeed in this business, you have to build a strong online presence and present yourself as an authority in the field. This is because most tourists book their tour guides online before even boarding their flights to the city.
You can actually start this business with little or no capital. If you already own a computer or a smartphone, all you'll need is an internet connection, and you're good to go.
8. Fitness Store Business
People want to keep fit and stay healthy. You can provide a fitness store in Florida and make money from people who will be using your equipment. If you're a lover of fitness too, you can provide expert advice to them and ask them to subscribe to your fitness guide and services.
It would cost you between $10,000 and $50,000 to open a fitness store in Florida, depending on the type of store. You can get gym management software to make bookings easier. Here are six tips for selecting gym management software.
9. Frozen Yogurt Business
Florida is called the Sunshine State for a reason – it's always sunny and warm. For a place that has more sunny days than rainy days, a frozen yogurt business would be a blast in Florida. You can either establish it near the tourist centers or ensure you have a good delivery system to meet the demands from different parts of your city.
What is the cost of launching a frozen yogurt business? It will cost you between $10,000 and $50,000 to start a frozen yogurt business in Florida.
10. Digital Marketing Business
You can set up a digital marketing agency and provide your services to other small business owners. Most of these businesses are not doing well because they lack the right marketing skills to present their services to their prospective customers. You can offer to help them and get paid for your services.
Just like the tour guide business, you only need your laptop, phone, and internet connection to start up this business. Your most important stock-in-trade here is your knowledge and expertise in the business. Digital marketing is one of the most profitable business opportunities you can start with little or no capital in Florida.
ALSO READ:
How to Start Small Business Opportunities in Florida
To start a business in Florida, you need the necessary information and guidance. Here is a detailed step-by-step guide on how to start a small business in Florida:
1. Conduct a market research
This is the first step to starting a business. Once you've come up with a business idea, the first thing to do is conduct market research. This will help you assess the demand for the products or services you intend to offer.
2. Choose Your Business Name and Structure 
After your market research, before you write your business plan, you should choose the name and structure of your business. Once you've chosen a name, run a search on the Florida Division of Corporation's business search tool to determine if the name is available. Do you want a sole proprietorship, or do you intend to partner with someone? Decide on the name and structure and write your business plan with that in mind.
3. Write Your Business Plan
Once you're satisfied that there's a good demand for the business, go ahead and write a business plan. A business plan gives you an objective view of the business. You'll get to understand if the business is viable and whether you can sustain it in the long run. You'll understand the operating cost, the expected revenue, the breakeven period and the needed start-up inventory. In fact, a well-prepared business plan is like an experienced expert in that line of business; there's no information it won't give you.
4. Choose a Business Location
Location is very important in business. You have to choose it wisely. As much as you may want to avoid a saturated environment, it is not advisable to set your business up in a place where there is no demand. 
5. Register Your Business
Register your business with the relevant authorities in Florida. You must have decided on the structure before now, as it will determine the registration process you'll follow.
6. Fund Your Business
Once your business is registered, the next step is to source funding. You can visit banks with your business proposal to secure a loan, or ask for funds from family and friends.
7. Get Operation License
After everything is set and the Florida government has confirmed that you have all it takes to run the business, you will be issued an operating license. This license gives you official permission to start operating a legal business entity in Florida. 
Are you considering moving to PA? Here are the best business opportunities in Pennsylvania.
The Best 10 Places to Start Your Small Business in Florida
Here are the top 10 places in Florida where you can start your small business and grow it into a profitable venture:
Miami

Orlando

Tampa

Jacksonville

Tallahassee

Florida City

Naples

Sarasota

Maitland

Daytona
Conclusion
Running any of these business opportunities in Florida won't come easy. You have to prepare for the challenges it will come with. Acquire the necessary knowledge and skills, and have enough capital to get started, and you are sure to excel.
The business ideas presented in this article are very profitable businesses that you can start with little or no capital. I hope you've gotten that important idea you need to kick-start that business.