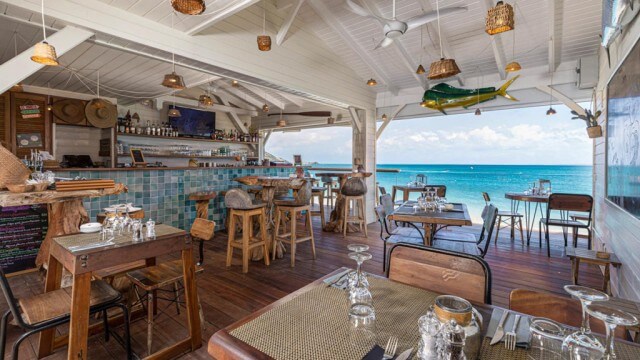 Restaurants and hotels are important factors to consider when choosing a tourist location, and fortunately, the Bahamas has them in abundance.
Several restaurants in the Bahamas are known for preparing spicy, traditional dishes. However, there are also restaurants that have Italian and French dishes as their specialties.
Whatever your tastes and preferences are, you'll find restaurants in the Bahamas that will savor your palate with spicy flavors.
This article will serve as an ultimate guide to you on the top 10 restaurants in the Bahamas and the perfect dishes to try in them.   
Why the Bahamas is an Awesome Tourist Country
For a city that recorded approximately 1.11 million tourists in 2021, the Bahamas is one of the world's best tourist centers. If you're wondering why it's recording that many visits in a year, stay with me as we explore the beautiful nation.
The Bahamas has about 700 beautiful islands, with some of the best beaches in the world. In fact, NASA astronaut Scott Kelly called the Bahamas the most beautiful place in space.
Of the many great dishes in the Bahamas, most tourists have confirmed that their favorites are fish and seafood.
The 10 Best Restaurants to Visit in the Bahamas
The restaurant business is one of the most profitable businesses for an obvious reason. Here are the 10 best restaurants in the Bahamas:
1. Ty's Place
Visiting the Bahamas without paying a visit to this awesome restaurant would mean your fun is incomplete. Ty's Place is the favorite place of most tourists who love good food and love in a workplace.
Talking about love in the workplace, you see, there's something special about Ty's Place. Something you can't find elsewhere in the Bahamas or even the world as a whole. Let's talk about how unique and special the food at Ty's Place is.
Ty's Place's Menu
Every dish in Ty's Place has a special touch of class to it. From the basics to the special delicacies (which change every day), you can only be happy for your taste buds and your body as a whole for the awesome, tasty, and nutritious meals they've got for you to enjoy with each bite. Here's the menu at Ty's Place:
Appetizers
Dozen Conch Fritters

Creamy Spinach Dip

Mini Crab Cakes

Shrimp Cocktail, with sauce

Stuffed Mushroom

Wings with carrot sticks

Wings, with Fries
Salads
Cranberry Chicken Salad

Shrimp or Chicken Ceasor Salad

Shrimp Pasta Salad

Greek Salad
Burgers
Beef Burger

Vegetarian Portobello Mushroom Burger

Vegan Bean Burger

Conch Burger

Chicken Burger
Hot Lunches
Cracked Conch

Quiche (Veggie or salmon)

Cracked Chicken

Lasagna (ground sirloin or veggie)

Popcorn Shrimp

Grilled Stuffed Salmon

Stuffed Snapper (Fresh pesto)

Roasted Chicken (plain, honey BBQ, Buffalo)
Hand Helds
Roasted Vegetable (zucchini, onions, sweet peppers, pesto, provolone)

Cranberry Chicken (almonds, craisins)

Club

Tuna Meat

Roasted Beef (sautéed mushrooms, onions, provolone)

Shrimp (grilled onions, mushrooms, peppers, and provolone)
Dessert Beverages
Fresh Lemonade

Ginger Lemonade

Iced Tea

Fruit Punch

Sodas

Beer

Wine

Bottled Water
Dessert Sides
Mixed Green Salad

French fries

Sweet potato Fries

Cole Slaw

Plantain

Potato salad

Baked Macaroni & Cheese

Jasmine Rice

Peas & Rice

Roasted Parmesan Potatoes
Kids Menu
Chicken Tenders

Hotdogs

Pasta Pesto

Wings and Fries

Pepperoni or Cheese Pizza

Burgers
Ty's Place Contact Details
Address: Village Road (Next to Queen's College) – 3M7P+QG8, Nassau, Bahamas
Ty's Place Phone: +12426770213
You can connect with Ty's Place on Facebook.
2. Café Matisse
If you're looking for an exquisite restaurant that serves delicious Italian cuisine, then Café Matisse is for you. Café Matisse, known as one of the best restaurants for a romantic date, with its charming ambiance, has its walls adorned with beautiful, catchy art paintings.
Café Matisse offers three, four, and five-course meals on assorted meals like the peppered lamb carpaccio, grilled shrimp wrapped with speck ham, etc. You have the option of an à la carte menu on Sundays. Top recommendations from tourists who have dined here are the lamb shank, lobster linguine, and lobster salad, which is served with avocado and passion fruit sauce.
The restaurant is located on Bank Lane, New Province Island, the Bahamas.
3. The Poop Deck
Popular for its fresh seafood and harbor views, Poop Deck is one of the best restaurants in the Bahamas. Locals troupe in en masse to get their favorite fresh foods on a daily basis.
You can have native meals like the cracked conch, Rosie's chicken, or grouper. Other meals available to you are hogfish, the Bahamian spiny lobster, the red and yellow snapper, etc. You can also order a combination platter and have a fun-filled meal for yourself.
You can locate Poop Deck at East Bay Street, Nassau, Bahamas and at Sandyport, Bahamas.
4. La Caverna
Looking for one of the best pure Italian restaurants in the Bahamas to grab lunch or dinner? Then you might want to pay La Caverna a visit.
The restaurant is run by a highly skilled Italian chef and is popularly known for its Northern and Southern Italian cuisine. The foods are prepared with that authentic home touch that if you're an Italian, you'd feel like you're dining in your favorite local restaurant in Italy.
Meals can also be served with your favorite Italian wines, craft beers, and even specially prepared cocktails.
La Caverna is located along West Bay Street in Caves Village Plaza, Nassau, Bahamas.  
5. Dune
If you want to have a taste of creatively prepared Asian and French cuisine while enjoying the beautiful view of a pristine sand beach, then the Dune would be a great choice.
Owned by world-renowned chef Jean-Georges Vongerichten, Dune has strong recognition as one of the best places to have nourishing meals in the Bahamas. With its strikingly charming ambiance, world-class service, and, of course, mind-blowing delicacies, Dune is sure to have you coming back after your first visit. Dune restaurant is located at the Ocean Club, No. 1 Casino Drive, Paradise Island, Nassau.
ALSO READ:
6. Katsuya
Katsuya is not just amazing for its skillfully prepared Japanese cuisine, but also for its charming ambiance. Owned by Japanese chef Uechi, Katsuya prepares sushi and robata in a very innovative and unique way to intrigue the American palate.
With the beautiful designs adorning the walls and ceilings of Katsuya, there's no doubt it offers one of the best romantic dinner outings in the Bahamas.
Located along Baha Mar Boulevard in Nassau, Katsuya has a maximum capacity of 400 people, yet it's beautifully designed to support intimate private outings.
7. Graycliffe Restaurant
From the moment you step into Graycliffe till the moment you turn your back to its doors, the elegance of the awesome experience will remain imprinted in your memory. Graycliffe offers more than great dishes; it offers a lifetime experience.
Graycliffe offers continental dishes creatively prepared to meet Bahamian expectations. The service at Graycliffe is of world-class standard. From the moment you step in, you're treated as a king and your favorite cocktail would arrive to you in minutes. You're also invited to have an after-dinner cognac or cigar as you relax to enjoy the evening.
Graycliffe is located at W Hill Street, Nassau, Bahamas.
8. Bahamian Club
The Bahamian Club is, without a doubt, one of the best restaurants in the Bahamas. The dining experience is second to none on Paradise Island.
Meals like the spicy conch chowder and the shrimp cocktail are the favorites of many. And most tourists also happily recommend their Land and Sea meal to be the best in the area.
The Bahamian Club is located in Atlantis, Bahamas. 
9. Banana Bay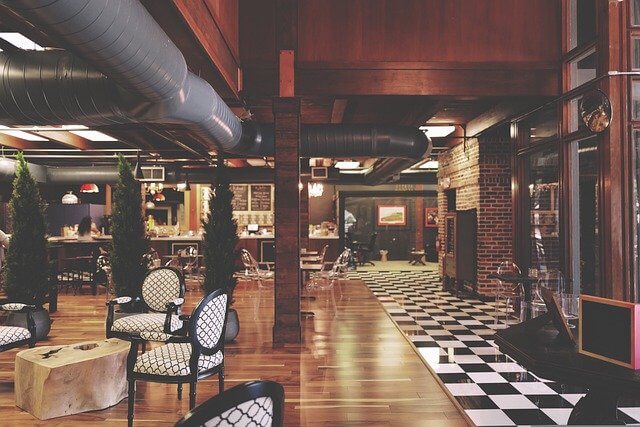 Banana Bay obviously offers the most beautiful beach view in the Bahamas. If you add that to their extremely delicious, yet affordable dishes and quality service delivery, you can see why we've picked it as one of the best restaurants in the Bahamas. The amazing Google reviews from the many people who have had awesome moments at the restaurant are strong proof.
You have quite an extensive menu of spicy, awesome dishes at Banana Bay. From conch fritters, passion fruit smoothies, and French fries to grilled shrimps and banana bread, you can only learn to control your appetite before you end up emptying your savings there.  They are also known to offer really delicious burgers and seafood.
Banana Bay is located on Fortune Bay Drive in Freeport, Grand Bahama Island, Bahamas.
10. Poseidon's Table
Poseidon's Table offers a variety of meals for its breakfast and dinner buffets. From sushi to salads, fish, pasta, pizza, etc., the meals are tastefully made for your delight.
The menu comes at a prefixed price of $60 for adults and $30 for kids, which most tourists find to be on the high side. However, with the awesomeness of the meals and the quality service, most people don't mind the cost.
Overall, Poseidon's Table is definitely one of the best restaurants in the Bahamas. It's located at One Casino Drive, Atlantis Paradise Island, Nassau.
Conclusion
You can't talk about an awesome vacation experience in the Bahamas without talking about these great places to eat available to tourists in the beautiful commonwealth state of the Bahamas. And you can't talk about having an amazing dining experience without mentioning your experience at one or two of these Bahamas restaurants listed in this article.
Every restaurant that made it to this list offers you something special. Something others can't offer you. So, if you made it to the Bahamas without visiting any of them, you should bookmark this page and ensure you do so on your next visit. Are you considering traveling to Australia? Take a look at the best tourist attraction centers in Australia.