Would you like to learn the key benefits of hiring a PEO consultant?
Has the management of your business been tasked with lots of responsibilities recently, and you've been looking to outsource some functions?
So, you've been considering whether to hire the services of a Professional Employment Organization (PEO) or a Human Resources Outsourcing (HRO) firm.
Well, this article will provide you with the information you need to make the right decision.
Hiring an efficient Professional Employment Organization (PEO) could be the much-needed assistance your management needs. A PEO relieves your business from the management functions that pose a distraction to the actualization of its goals.
In this article, you will understand what a PEO is all about, what its functions are for businesses, and how to leverage them for organizational growth.
What is a PEO Consultant?
A PEO consultant is a broker who helps your business with the entire process of finding the right PEO firm to partner with.
The consultant studies your business and makes a list of the best PEOs you can partner with. Then he goes on to contact the PEOs and negotiate on behalf of your company.
Who is a PEO for Businesses?
A PEO is an external company your business can hire to take care of its employment responsibilities. They enter into a contractual relationship with your business to provide you with the best-sourced employees for any or all of the roles you lack manpower in.
It is more like the PEO leases these employees to your business, because it still takes care of the entire welfare of the employees.
However, their work isn't just limited to hiring workers for your business. A PEO can take care of your payroll management, employee benefits, and workers' compensation, among other things. It typically takes over the entire administrative responsibility of your HR management.
ALSO READ:
What Does a PEO Consultant Do?
The basic role of a PEO Consultant is to help your firm hire the best PEO to work with. He serves as an independent broker between you and the several PEO service providers out there.
Let's assume you're a data analyst, and you need the best laptop for your data analysis jobs. So, in search of the best laptop, you'll have to go to laptop dealing companies like HP, Dell, Apple, etc. But when you get to these companies, your options are limited to the "best laptops" of their brand.
However, if you walk into Walmart, Amazon, or Best Buy, you'll have to choose from the best brands available. A Walmart representative won't try to sell you just an HP laptop; instead, he will let you explore the options available. Taking you around, he will give you a detailed comparison of the best laptops in their store. Therefore, in the end, you'll be walking home with the best laptop for your job, not just the best a particular brand has.
That is what a PEO consultant does for your business. He lets you explore the options available while giving you detailed comparisons. When you finally decide to pick a PEO, you will be getting the best for your business.
5 Advantages / Benefits of Hiring a PEO Consultant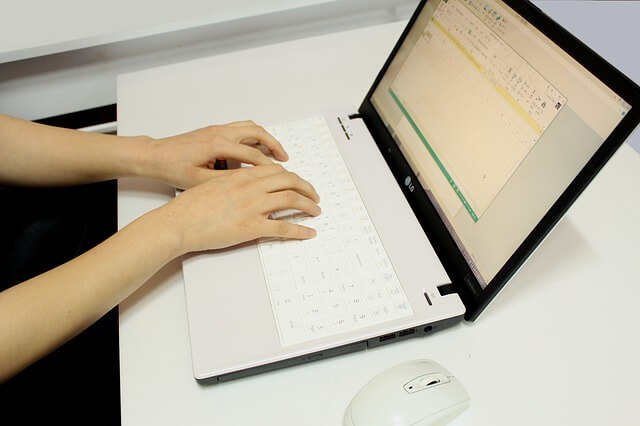 There are over 900 PEOs in the United States alone. So going through the process of interviewing and selecting the best person to work with is a very tedious process. You don't want to experience it.
That is why you need a PEO broker to help you efficiently carry out these tasks. Even though you can do without a PEO consultant, the benefit of hiring one outweighs the cost.
Here are the benefits of hiring a PEO consultant or broker:
1. Reduces Costs
If you're dealing directly with the representatives of a PEO service provider, they will work really hard to sell you their most premium services. And it could be that what your business needs are just the basic services they offer.
A PEO consultant or broker will help you reduce these costs. This is because he already knows your business and knows what your business needs. So, instead of going for the premium services that you do not need, he will go straight and get you the basic package your business needs.
You might not know the amount a PEO broker will save you until you hire one.  
2. Hiring a PEO Consultant Helps You Minimize Risks
Business involves a lot of risks, especially when you're inexperienced with certain functions. Hiring the wrong PEO is a risk for your business. It doesn't just affect your finances; it also affects the relationship that exists between you and your employees. If care is not taken, it might extend to your customers.
Remember, the employees you get from a PEO are also under contract with the PEO. In fact, they'll be more loyal to the PEO than they will be to you.
So, getting into a contract with the wrong PEO might be a big risk that could have lots of negative effects. Hiring the right PEO consultant will help you minimize these business risks.
3. Transparent Comparison Shopping
A PEO Consultant provides you with a detailed comparison of the best PEOs available to your business. Being an independent broker, he will give you a detailed analysis of the pros and cons of every PEO service you're considering.
You know very well that your chances of getting the best are higher when you have all the information you need about the service providers.  
4. Saves You Time
Business operations are time-consuming, and you wouldn't want to waste any time on certain functions you can easily outsource.
Research on PEO service providers will take away most of your productive working hours. That is why you should get someone experienced in the job to do it for you, so you can invest your time in more productive aspects of your business.  
5. A PEO Consultant Want the Best for You
The PEO Consultants are independent consultants. They have your best interest at heart. They represent you in a lot of things. From researching the best PEOs for your business to actually negotiating with the PEOs on your behalf.
So, hiring a PEO broker is more like when you are doing the negotiations for your business. Just that this time, the broker has more experience than you.
ALSO READ:
3 Tips for Hiring the Best PEO Consultant
Hiring a PEO Consultant is one decision that will have lots of effects on your business. So, getting the best PEO consultant will be in your best interest. Here are some tips for hiring the best consultants out there:
1. Their Experience
Experience plays a huge role in this business. The best PEO consultant should have diverse experience working with different clients from different industries.
You should inquire how long they've been in operation and how many businesses they've worked with. You should also be interested in knowing their retention rate. How many businesses have retained them over the years as their PEO consultants?
This will help you in making a choice of the PEO Consultant to work with.
2. Attention to Details
An efficient PEO consultant has the ability to capture every minute detail of your business after a few interactions with you.
This is an important criterion because a consultant won't be able to get you the best PEO if they don't know how your business functions. So, you should pay attention to their ability to understand your business processes.  
3. Reviews
Looking at the comments and reviews from their previous clients will also help you choose the best PEO consultants.
Reviews play a good role in helping individuals and businesses make decisions on the best products or services to hire. You must be able to know how to identify organic reviews online when you see them.
6 Top PEO Service Providers in the United States
Here are the top 6 PEO service providers in the United States and the services they render to their customers:
1. Paychex
Paychex is one of the best PEO service providers in the United States. They provide the following employee services: payroll, insurance, retirement, and 401(k) plans. They also have an efficient outsourcing system in place for HR services and employee benefits.
2. Insperity
Insperity is among the top PEO service providers in the United States. Their services are perfectly suited for any size of business, especially for small businesses. Here are the services they offer:
Employee benefits

Payroll services

HR Administration

Risk management

Extensive training resources

Employee support and onboarding

Government compliance support and

Tech services   
How much does Insperity PEO cost? Insperity doesn't provide full pricing on their website. You can contact Insperity directly at 1 (888) 808-8842 for more company information.
3. Infiniti HR
Infiniti HR has a wealth of experience working with some of America's most popular companies. With their personalization services, businesses are allowed to pick and choose any service they'd want, and it would be customized for them.
Here are the services Infiniti HR offers:
Payroll services

Tax filing

Employee benefits

Compliance support and
5. Oasis Outsourcing
Though owned and run by Paychex, Oasis Outsourcing provides a full package of PEO services. It is preferred by small businesses because of its specialized services, which are designed to suit the demands of specific industries.
Oasis offers the following services:
Human resource services

Risk management

Employee benefits

Payroll processing and

Compliance support
6. ADP TotalSource
ADP is a world-class PEO service provider in the literal sense of the word. With a strong presence in over 140 countries, it's managed to provide an all-inclusive PEO service to its customers. ADP has worked with many great companies in different industries from different parts of the world.
Here are the services they offer:
Human Resources Management

Tech and customer support

Self-service payroll system

Insurance services

401 (k) plans