What are the requirements for starting your first side hustle gig? How do you start a side hustle gig as a beginner? Which of the gigs will guarantee you the financial, time and location freedom you desire? Do you even understand the right approach needed to succeed when running a side hustle gig?
Starting a side hustle gig is one of the most searched keywords on the Internet when it comes to making money online. Millions of people are turning online either to look for a second income or to get a job as a freelancer. They probably completed an online course on how to become a successful freelancer.
Unfortunately, a higher percentage of people are unable to start a profitable side hustle due to their wrong approach. This post will give you a clear understanding of what you should do to succeed in your first side hustle gig.
7 Important Factors Required
to Succeed When Starting Your First Side Hustle Gig
1. Job flexibility
What type of job are you currently doing? Is it going to allow you to take a side hustle without causing confusion?
If you have a job that currently consumes much of your time, starting a side hustle offline could be somehow cumbersome. This situation may only permit you to seek online freelancing work. One of the advantages of freelancing is the flexibility it gives. It does matter whether you are serving the North American or European markets, you will enjoy the same flexibility that freelancing offers.
Most freelancing gigs allow you to choose your convenient time for work delivery. So, it is advisable to try and consider a gig like freelance writing, graphic design, website design, or any other flexible one.
The next thing you need to consider is timing. Time organization must be considered to be successful in starting a side hustle gig. If you can't get organized and manage your time well, it may be difficult to have a successful business.
2. Move gradually 
The truth is, you can start making money after reading two or three posts about the gig you have a passion for. After you have picked a gig for a side hustle, you would probably need gradual development. Your first step could be the acquisition of knowledge which sometimes requires time and financial investment.
While some side hustle gigs don't demand much learning to start, you may still need proper guidance from your employer. The fact is, getting a good gig that pays consistently requires upfront investment from you. This could take an investment of time and money.
ALSO READ:
3. Make a budget for it
As aforementioned, financial investment could be a requirement to ensure your success. You may need monetary investment such as payment for classes, and getting materials to ensure productivity and smooth work. 
Similarly, the time investment is another thing you must consider and plan for. You might just have to use the time you spend watching TV to read books or study the necessary materials. The money spent on other stuff like trivial groceries may be needed for purchasing needful materials. This is where learning how to improve your budgeting skills will come in handy.
You need to find a way to set aside some budget for developing your side hustle so that you can get your first gig. Paying someone to show you how to function in a new environment will make things easier and faster for you. Expecting to learn everything for free won't serve you well.
4. Know your "why"
This may sound so simple but its psychological impact will refuel you when challenges surface. If your "why" is strong enough, it will fuel you with enough energy to resist any obstacles. 
Why do you need to start a side hustle gig? Is it because you were told about it by a friend? Are you trying to check out how freelancing works? Or have you discovered that your salary is not enough to help you live your dream life and wanted to find better means?
The stronger your "why" the stronger the level of energy you will summon. You can brainstorm this with your wife, friend or any close relationship of yours. If you could come up with a correct and strong "why" you are close to success.
5. Determination
Until you stay committed and determined to make those things work, your success can't be guaranteed. After you have come up with sound reasons for starting your first side hustle gig, you must also commit to the process. 
The process to make this work is always tedious. Determine to be on the process even if the result doesn't come as fast as expected. Most of the time, it takes a longer time and effort to make it work. 
6. Don't quit your job yet
You will feel like quitting your day job just as soon as you start getting results. A lot of beginners make this mistake and the majority of them end up regretting their actions. Knowing when it's the best time to quit your job is a huge advantage.
If your goal is to make $1,000 per month. Don't quit your day job if you hit this goal for the first time. Wait for more months and ensure you consistently make the targeted amount before quitting your job.
ALSO READ:
7. How profitable is the first side hustle gig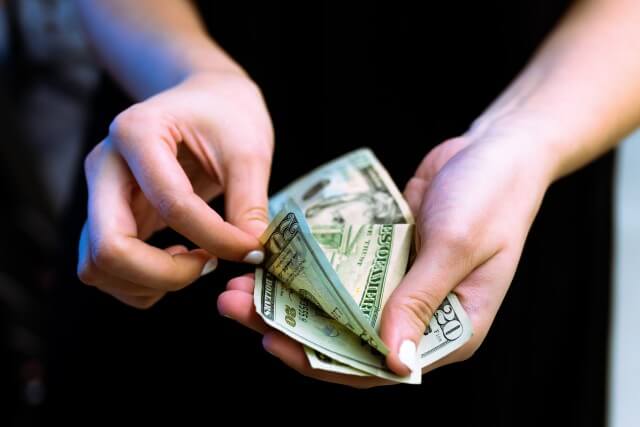 There is a need to understand how profitable the gig is before you go all in. If you find yourself having a passion for a side hustle that has low marketability, you may need to change it in order to reach your financial goal. Focusing on side hustle gigs with low market demand is one of the reasons people don't make money from their talent and passion.
Although, this doesn't have to be the limitation for you if you still like to stick to your passion despite this. As long as you still hold your day-to-day job, you should be okay with the little that comes from the side hustle.
At the same time, if your financial goal is to replace your job with a side hustle in the future, you will need to reconsider things. You just have to pick a hustle that matches your financial goal.
The final step in starting your first side hustle gig
Over 58% of all world freelancing workers come from the USA. The numbers even saw a huge increase during pandemics. More and more people are having open minds in starting their freelancing work. 
Similarly, the global freelance platform is projected to grow by 15% during the 2021-2026 survey. Over 31% of freelancers earn more than $75,000 yearly.
Undoubtedly, freelancing is one of the most profitable side hustle gigs and has time flexibility. It is easy to find a teacher that will show you how to do things successfully in the freelancing world. 
However, having an offline side hustle could also lead to a profitable venture and could be taken online too. For example, you could just look for a highly demanded physical product and build a sales funnel for it online.
This will as well require learning digital marketing skills, and also demands more of your time and operational resources. 
Freelancing has easy-to-manage operations. Its flexibility allows you to efficiently run it alongside your current job.
The purpose of this post is not to advise you to stay on freelancing work. But, having a proper view and guide before starting a side hustle gig will assist you in taking the right action.
ALSO READ:
People make thousands of dollars around the world doing various types of side hustle online and offline. The most important factor that guarantees your success is your determination to make it work. 
You must vow at the beginning that you will never give up no matter what happens along the line. You must be ready to find whatever resources are required to succeed. 
Surely, a period will surface in the process that will make you feel like going back most especially as a beginner. This is the time you hold on and do rethinking about "why" you started in the first place. Summon the courage and move on.