Why do experts recommend you outsource HR functions in your organization? Are there some advantages and disadvantages of outsourcing HR functions?
Outsourcing human resources can be a great way to save time and money. It can also be a way to acquire new skills or knowledge that you might not have otherwise.
Outsourcing human resources are becoming more popular than ever. The concept of outsourcing has been around for decades, but the idea of outsourcing human resources has only recently taken off. The idea is that it helps companies save time and money by spreading the workload over many employees instead of just one, while also providing them with new soft or hard skills and knowledge that they might not have otherwise.
The benefits of outsourcing human resources are numerous, but some are more important than others depending on what your company needs and what you're looking to accomplish. Some benefits include saving time and money, acquiring new skills or knowledge, and reducing employee turnover rates.
Before getting into the reasons and benefits of outsourcing, are there any downsides?
What are the Potential Downsides of Outsourcing HR Functions if any?
Outsourcing HR functions is not risk-free. There are some downsides to outsourcing your HR functions and risks associated with it.
Outsourcing your HR functions can be a good decision if you understand the risks associated with it, and you have the right people in place to handle the work. 
Here are the most common disadvantages cum risks associated with outsourcing your HR functions:
Lack of skills and knowledge of the outsourced personnel. 

Lack of accountability for the outsourced employee's performance. 

Flaws in management policies or procedures within an outsourced function. 
These risks can be minimized by sourcing a reputable company to manage your HR functions. Ensure that the company you choose has a reputation for providing high-quality services and be sure to follow up on the work they perform. If a problem arises at some point, don't be afraid to call their bluff.
How Can Outsourcing HR Functions Benefit My Company?
There are several benefits associated with outsourcing your human resources department. Click here to learn more about outsourcing your HR function and how it can support business growth.
Cost savings 

Access to new ideas and concepts 

Acquire new skills or knowledge

Increased productivity from employees

Improve employee morale and attitude  

Improve internal communication.

Improve staff turnover rates.

Minimize risk and effectively manage risk

Easy to transfer or sell the company

Efficient performance management

Improved employee relations and compliance 
Benefits of Outsourcing your HR Function: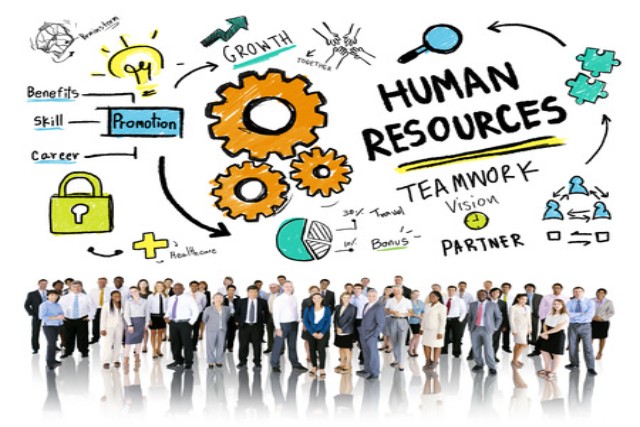 1. Save Time and Money
The top benefits of outsourcing your HR functions are saving time and money. Doing so helps you free up time to focus on running your business or creating new products or services, which is beneficial for your bottom line. 
Examples of what you can do with this extra time include:
Creating new products and services

Improving the efficiency of existing HR processes and procedures

Creating employee training programs and related materials

Improving customer service levels at all levels of your business, including the customer care specialists who handle complaints and queries
2. Access to New Ideas and Concepts 
Many companies find that the value of their HR staff is hidden in simply knowing how to follow traditional business processes and procedures. Outsourcing your HR functions can be a great way to utilize new ideas and concepts. 
By engaging the services of an outsourced HR service provider, your business can find new ways to do things that you were never able to imagine before because you were not trained in management techniques. This can be beneficial in several ways, including helping you improve efficiency and productivity, reducing recruitment costs, improving employee retention levels, helping with strategic planning initiatives, and identifying talent gaps. 
ALSO READ:
3. Acquire New Skills or Knowledge
The idea behind this is that you will be able to acquire new skills or knowledge while the outsourced personnel will have the experience, thought process, and knowledge of a company's other HR staff. Examples of what you can do with this new knowledge are:
Create employee handbooks

, policies, procedures, and training materials

Provide a customer care support line that is easy to contact and deal with

Improve the decision-making process within your HR department
4. Increase Employee Productivity
Outsourcing HR functions will generally improve employee productivity. This is mainly because you will be able to spread the workload over many employees instead of just one, which allows for more efficient use of time and resources (more efficient use of employee time is better output).
5. Improve Employee Morale and Attitude
Improving employee morale and attitude including staff retention rates is another great benefit. This makes for a happier, better working environment where employees are more productive and these productive employees will be more loyal to the company.
6. Improve Internal Communication
With the outsourcing of your HR functions, all your employees will be able to have their issues addressed and resolved in a timely and efficient manner. This will improve the overall internal communication within the company and make for a more cohesive unit, which is essential for all businesses.
7. Reduce Overall Costs Associated with Human Resources
By outsourcing your HR functions, you are reducing costs like time and money as mentioned above. There are also other costs associated with HR processes like recruitment costs, training costs, employee benefits, and insurance costs, just to name a few, that can be reduced when you outsource them to an external service provider.
8. Improve Staff Turnover Rates.
One of the biggest costs associated with a company is employee turnover rates. This is because it takes time and money to hire and train new employees to replace the employees who have left, which then makes the business vulnerable to losing even more employees if they aren't happy with the new hires that have been made. By reducing employee turnover rates, you can improve efficiencies within your business, reduce staff training time and costs, improve productivity, increase employee morale, and increase loyalty rates.
9. Minimize Risk and Effectively Manage Risk
Outsourcing HR functions is a way to minimize risk and manage risk to save time and money while still being able to ensure that the company's processes are effective. Outsourced HR professionals have a duty to stay up to date with any changes to HR law. 
Preparing an effective job description, properly training and managing new employees, creating policies and procedures that are clear and concise, setting performance standards for employees to meet, and maintaining a tax compliance program that teaches about the tax laws can all help to minimize risk for your business.
10. Easy to Transfer or Sell the Company.
Another benefit of outsourcing HR functions is that it gives you the ability to easily transfer or sell your company if you choose to do so. You will be able to get a good close on the deal while being able to continue with your operations.
11. Efficient Performance Management
Effective performance management is a great benefit of outsourcing your HR functions. You can get focused on your company's goals while still being able to effectively manage employee performance within the company, which will make for a more productive environment and make it easier for you to achieve your goals.
ALSO READ:
12. Improved Employee Relations and Compliance
To keep your business in compliance with any government regulations, you will need to ensure that you have a well-trained team of HR professionals who can comply with any applicable laws. Outsourcing HR functions is a great way to streamline and improve your compliance program.
All these benefits can be achieved with an effective Outsourcing Service Provider (OSP). Having the right people in place and properly managing your outsourcing process will ensure that the results you want will be achieved.