If you are looking for an affordable online degree, we are here to show you exactly how to find one.
The first-ever online course was offered by the University of Toronto in 1984. Phonex University followed and launched a broad and almost completed online educational structure.
UK Open University was among the early universities that offered distance learning and initiated the influx of many online courses offered by different universities today. In fact, experts predicted that Africa, India and China will experience the next wave of online universities. In reality, third-world countries are taking online courses and degrees massively. 
Where can you get an online degree certificate with affordable school fees? Of course, there are a bunch of universities that offer an array of certificates in different courses but which one is the best to go for? Is taking an online degree program as easy as learning English online using an ESL app? We will tell you, but first, you need to establish your core goal.
What is your goal in seeking an affordable online degree?
Knowing what you want to achieve is the first step toward choosing a university that serves your goal. We took our time to examine some of the best and most affordable online degree programs in the United States.
You can check on some of these schools to see if they have a structure that is in tandem with your long-term goal: Tennessee State University, Aspen University, Georgia Southwestern State University, and many others.
Usually, an online degree has a lower fee than going through traditional steps. One of the reasons is that those universities that offer online degrees discovered that the work required to take students throughout the course duration is always less and it also consumes fewer resources. 
Additionally, the internet gives the universities an opportunity to attract a larger number of students and usually leads to a high generation of revenue even if their fee is low. University of the People is one of the most popular online universities in the world today.
University of the People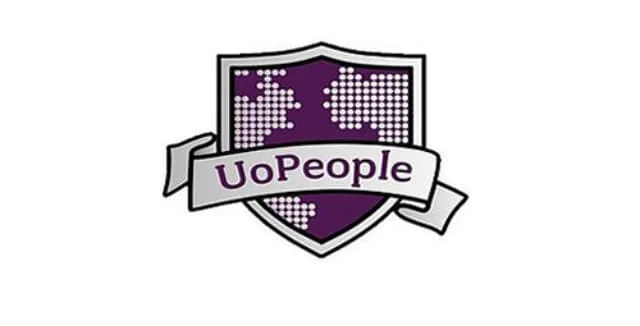 This online institution was established in 2009 as a tuition-free university. At their early stage, Bill and Melinda Gate donated $600,000 to help them get accredited in the United States. Two years after this, accreditation was achieved and they started offering different affordable online degree courses on various subjects.
Even though the University of the People is a tuition-free university, they still ask students to pay $2000 to cover the cost of some important materials for 2 years of associate degree and $4,000 for 4 years of bachelor's degree.
However, this is probably an interesting idea for the students looking for an affordable degree program in the United States. Exploring deeper can still make you discover other universities with affordable school fees but you rarely find the one with such a standardized structure, degree certificate and lower fee. 
Fortunately, UoPeople is doing everything within its capacity to cover more courses and has even set up a master's program for students seeking higher degrees in education (B.ed). It's important to note that getting a cheaper online degree program is course-sensitive.
ALSO READ:
The type of course you choose is important to determine the price
One of the first things that determine where you end up schooling and the amount of school fee being paid is the discipline you opt for. If your choice of school doesn't offer a particular course, it is either you choose any of their available courses or you look elsewhere. 
Another factor to consider when choosing a school is the cost of the course you are interested in. Different online degree programs come at different costs.  A student that chooses to study health science might need to pay higher than the one studying business administration. You need to take this into account too when seeking an affordable online degree in the United States.
Should you change your course to get a low-cost online degree program?
If you become attached to a certain course due to the passion you have for it, it may prompt you to pay a higher tuition fee. Even if you know how to raise tuition fast, you should always have a budget.
The university or college won't change the tuition procedure because of you. But, if you can consider switching to another course with a lesser tuition fee, you will have the option to rest your mind that your financial capacity will handle it throughout your distant learning period.
Oftentimes, the best thing might not be to get a cheaper online bachelor's degree if you want a quality education. Remember, you are doing this to equip yourself and position yourself for good employment in the labor market. This is still important even if you are switching from salaried employment to entrepreneurship. A lot of entrepreneurs started just as a student. They were working and schooling at the same time.
How working and schooling simultaneously is the cheapest way to get a degree online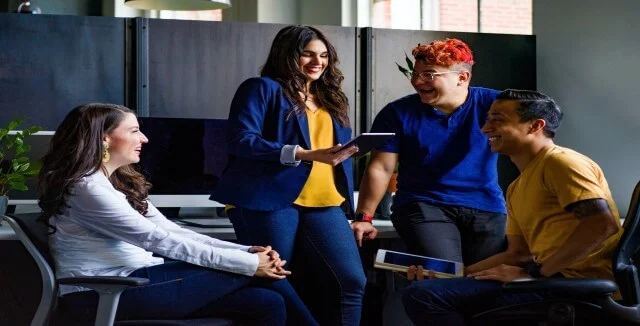 Education can be very expensive in America and Europe. Despite how affordable it is to study in Germany, tuition fees for "non-consecutive" master's degrees, for those who have gained their bachelor's degree elsewhere in the world, vary between universities and maybe around €20,000 (~US$24,400) per year at public institutions and up to €30,000 (~US$36,600) at private German universities. 
In the United States and most countries in Europe, both international and indigenous students are usually permitted to work while studying. After going through normal school procedures for being allowed to go to work, a student might be given a job inside the campus or outside of it. This assists students in raising money for other needed materials for their school activities. 
This is a lot easier for a student learning online. You could look for a job that covers your school fees or change to a better job that covers your school expenses. You see, expensive education usually comes out to be the best thing we need to thrive better in society. At the same time, something cheap could cost you another thing in the future. While it is not bad to look for an affordable degree program online, it is equally good to verify the quality of education you will be given before signing up.
ALSO READ:
The final word on how to get an affordable online degree program from home
Schooling online is gaining rapid attention and is becoming well accepted all over the world. The existence of this has helped thousands of people to either upgrade their level of certification or gain their first degree. Of course, affordability of school fees does bring rest of mind to students that are somehow financially handicapped. Most importantly, when looking for something affordable, seek admission in American or UK schools with a good structure for sake of the future. Take a look at these platforms where you can take online costs at a low cost.