What is the best gift you can give to a tech lover? Why do you plan to give a gift to the tech lover in the first place? Is your tech friend celebrating his birthday? Are you planning a gift for them because of their upcoming wedding ceremony? Are you doing this in order to build a relationship or strengthen one?
Understanding your purpose for giving out a gift is one of the determinants of what you should do or get. At the same time, the personality of the person you are giving a gift to will has an effect on your approach to the whole process.
Before entering a supermarket with the purpose of getting one or more gifts for your tech lover, take the factors mentioned below into account.
The nature of your relationship with the person you want to give a tech gift
The type and extent of your interaction with the person you are giving a gift to determine how you will give them the gifts. You don't go out there and buy an Apple Laptop for some you know has no need for it.
Of course, you need to build a relationship with such persons for a certain period of time and discover where they need help. Getting such an expensive gadget for a stranger will only make them skeptical of you even if they accept the gift.
This approach is only effective if the new friend mentioned that they are in need of such a thing before buying it for them. The point here is that a relationship is managed and built just the way a business does. It is after this you start reaping what you have sown for a long time.
What is your budget for buying a gift for your tech lover?
The amount you have in place to spare for gifting is also part of what will be considered. Mostly, tech lovers would prefer something technological as gifts. These might not be cheap. This is why you need to do window shopping in order to carry out a proper calculation on the amount of money that will be saved as a budget for this purpose.
If you think your income is not strong enough to buy your friends such an expensive gift, it is either you cancel the gift or you go for something lower in price.
ALSO READ:
What is the desire of the giftee?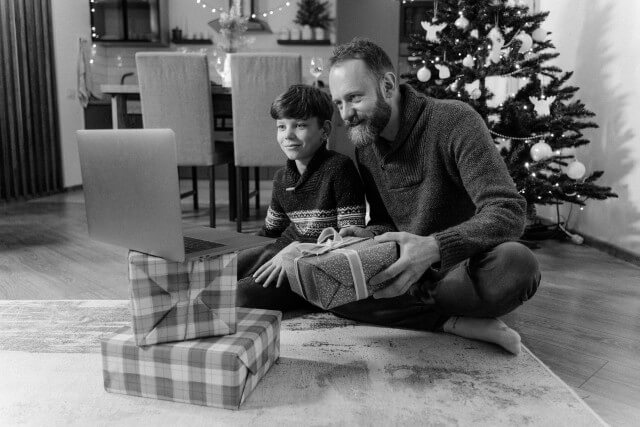 Knowing exactly what the person you are giving a gift to desires is a crucial part of all. This is best discovered after interacting with them for a long time. Similarly, you could as well ask them directly what they need or would prefer at that point in time. Presenting to them what they need will make them feel good and appreciate you better. 
If you give someone what he already has or doesn't appear to him to be useful, your gift won't be appreciated the way it should. This is one of the reasons it is of uttermost importance to understand what your tech lover desires or needs at that particular point in time.
Time of celebration
Targeting a celebration period like birthday, wedding day, or Christmas before giving out gifts to your tech lovers is a great idea. You can utilize this period and ask your tech lover what they would prefer to have as a gift before buying it.
Fortunately, there are hundreds of different products that could be useful tools for your tech lovers. But, not every tool out there could be compatible with the niche they major in.
However, we have selected some cool technological tools almost every tech lover would prefer and appreciate as a gift.
Here are the 10 cool and sophisticated items no tech lover will reject even if they have something similar at hand.
1. Power bank
One of the things a tech lover always has a need for often is a power bank. A lot of tech lovers are attached to their devices like a mobile phones. Having a strong power bank with the capacity to store a higher amount of power will be useful. Having two or more of these is an advantage and would be a security against loss of any.
2. Thermomix
This is cool stuff for the foodies. It is an all-in-one electric pot that streamlines a few cooking activities like blending, cutting, grinding and bread machines. This makes the most difficult recipe easy and also makes the complex processes a one-pot affair.
3. Bose Sleepbud
With this, you turn away unnecessary noises as the cool voices lure you into sleep. You see, this will make a tech lover with sleep disturbances happy. Almost every lover of tech will be glad to have this as a gift.
4. Waterboom portable speakers
This is a waterproof speaker that is usable in the sower as it brings out bass voice. Its portability and Bluetooth control make it useful anywhere and on other important occasions.
5. Mirror interactive home gym
The formation of this tool will without doubt be a good support to a tech lover who is also a gym fan. The tool mirrors your image and makes automatic counting as you undergo indoor exercises. But, the only way you can make this useful as a gift is to make sure you get it for a gym fan.
6. Give your tech love laser cap
Is his hair getting brittle? You can get this electric cap for your man. He is going to like it. This is just worn for five minutes a day and it is effective in making your hair grow thicker. And, it helps in reducing the rate of baldness. Surprise your husband with this cap as a gift especially if he happens to be a tech lover.
7. Stress relief Ball
A stress relief ball is a great way of easing and managing stress when time becomes tough and rough. This even comes with an app that monitors your progress and is built with interesting games. It means you can as well watch games played by AI on the app as you use the ball.
8. Wine preservation system
Do you have any wine lover that rarely drinks half a cup after unsealing the wine? This wine preservation makes sure the wine maintains its texture and taste even after it has been opened while the preservation tool is on it. Your wine will still retain its potent taste for weeks after opening it.
ALSO READ:
9. Led flashlight glove
This tool is cool for those that usually undertake activities in the dark. Activities such as fishing, fixing exploded fish, fixing wires in the car engine and some other delicate work in the dark.
The gloves have sharp and bright led light on the thumb and index finger. The light would directly point to the objects undergoing fixing.
10. Light cycle morph light
Living light on for a long period of time needlessly only eats into your bill. This tool produces bright light that adjusts itself according to the type of light produced by the weather. This light is useful in every part of the home either the kitchen, sitting room, dining table or in the backyards.
Final Word on the Best Gift You Can Give Your Tech Friend
Next time you are thinking of getting a gift for either a family, friends or a tech lover of yours, consider going over this list again. The post will remind you steps you need to take first and has also given a list of beautiful gifts you can pick from. Which of these best tech gifts do you love most?
Almost all the tools above are useful to almost every tech lover in one way or the other. Another important factor is this, make sure you get them from a reliable maker or supplier. When a technological tool is concerned, having a guarantee before buying a tool is necessary. This is why some customers prefer to buy from a store that offers after-sales service and a paper guarantee.