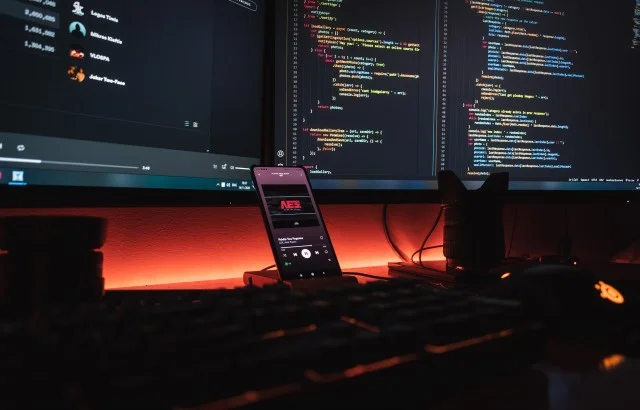 Are you launching a SaaS startup company soon and want to know the marketing mistakes to avoid? Or you are already growing tech business and want to know how to fix the terrible marketing errors you've made? If yes, we are here to guide you.
Software as a Service or "SaaS" is a pay-as-you-go software licensing model whereby the software provider deploys software over the cloud and manages the same on behalf of the customers. In this model, customers or SaaS users don't need to both about complex software and hardware management, as everything is deployed over the Internet.
SaaS is a unique service delivery model that can reduce the challenges of managing and securing an application. At the same time, it provides for SaaS customers to enjoy improved security of their applications and a dramatic reduction in operating costs.
But some challenges are triggered as a result of mistakes made by SaaS providers. These mistakes, if not stopped on time, could negatively influence their chances of acquiring and managing more customers.
SaaS Marketing Mistakes to Avoid
Here are some of the common mistakes to avoid if you are offering Software as a Service (SaaS):
1. Failure to Understand the Value Offered by Your Competitors
You are not the only SaaS service provider. With the increasing popularity of subscription-based service models, it may be worth it to spy on your competitors. We wrote an article to put you through the artful tactics of spying on your competitors. Read it here.
Here is how to tap into competitor analysis as a means of evaluating your services:
Spy on Your Competitors
That appears to be the sensible thing to do – and the most important step at that. Spy on your competitors and check what they are already offering to your target market.
Check the Service Acceptability
Your competitors may have the best service, but it may not be welcomed by the target market. Thus, check to see if the target audience is cool with the services offered.
Of course, the competition is high, so you shouldn't expect competing brands to highlight negative reviews on their site. Instead, consult third-party platforms like Trustpilot to check what others are saying about your competitors.
Draw a Comparison
Your next line of action is to draw a comparison between your SaaS services and that of your competitors. You can start by creating dedicated pages on your site to compare the features your SaaS has over what your competitors offer.
The unique attribute of such comparisons is that it makes it easier for your prospective customers to see reasons why they should patronize your SaaS brand over your competitors.
Of course, your Unique Value Proposition (USP) should be realistic and outstanding. Otherwise, you may end up making an indirect campaign for your competitors, as customers wouldn't hesitate to turn a blind eye to your offer – because it's not worth it. One of the most common marketing mistakes SaaS startups make is relying only on Google because it's working.
2. Relying Only on Google – or Facebook
While Google and Facebook are leaders in Search Engine traffic and social media traffic – they shouldn't be the endpoint for your online SaaS marketing campaigns. The rule of thumb is to explore as many marketing channels as possible, especially when you know your prospective customers can be found there.
Here are some marketing channels to explore to promote your SaaS brand:
TikTok is fast becoming one of the strongest competitors to Facebook. Although it has the disadvantage of appealing to Gen-Z, there is a chance you will land a client. Don't forget that many youngsters are interested in tech. You may just get one of them interested in what your SaaS brand has to offer. By the time they pitch their interest to parents or sponsors – you have yourself a new client.
Ever heard that "the money is on the list?" Yes, there is money in the list – your email list. If you don't have one already, sign up with any of the leading autoresponders and start generating quality leads for your SaaS company.
Sometimes, your SaaS marketing mistake is being directly promotional or appearing "salesy." Sure, we know you are trying to sell us a SaaS product or service – but you don't have to make it so obvious.
That is where content marketing comes in. Factor this into your digital marketing strategy as it has the potential to 5x your current revenue. Incorporate storytelling, create engaging content and introduce your SaaS solutions as the best out there.
Run PPC Ads
Don't be so stingy as to rely on organic marketing. You can make tons of SaaS sales through organic traffic but if you want to scale up real fast, consider running ads. You already know that Facebook has the right amount of data for your line of business. But it is not the only platform offering that service.
Try Twitter Ads; run ads on Instagram and if your budget permits – try Google Ads.
ALSO READ:
3. Sharing "Below-the-Par" Content
Although you offer software-based service, it makes sense to use content to promote the same. The content on your site may be putting off your prospective customers.
Here's what I mean: if the customer doesn't find valuable information about your brand, he or she wouldn't be motivated to have any dealing with your brand.
So, here are actionable tips on how to make your site's content more engaging and "converting":
Have a Knowledge Base: This should be a dedicated section or page on your SaaS website where you share educative content. Anything from Tutorials, walk-through videos, and Guides should form a part of your SaaS brand's Knowledge Base.
The copy or content of the website should be clear. If there is any Call-to-Action (CTA), let it clear or direct to trigger your prospective customers to take the desired action.
Include graphics in important sections, such as in the Guides, and the copies.
4. Not Having a Pricing Strategy
What is the worth of the service offered by your SaaS brand? One mistake SaaS brand owners make is to copy the pricing format of their competitors. You should come up with an excellent pricing strategy that is unique to your brand.
Not sure if you are charging higher or lower than your brand's worth? Use these tips to get your pricing right:
Use the Value-Based Pricing Model to allow your customers to influence the pricing. In this case, they are open to suggest a price they are willing to pay for your SaaS service.
Consider using the Cost-Plus pricing tier to add a specific profit margin on the overall cost of offering the SaaS product or service.
As a last resort, spy on your competitors – check their pricing structure. See how to remodel that to fit into your brand's value proposition. Never copy the pricing strategy of your competitor!
Final Thoughts on How to Avoid These SaaS Marketing Mistakes
Software-as-a-Service (SaaS) providers can make more sales and generate quality leads for their brands if they stop making these mistakes. Now that you know the common SaaS marketing mistakes and the strategies to overcome them; go ahead and do something different than other "failing" SaaS brands out there.