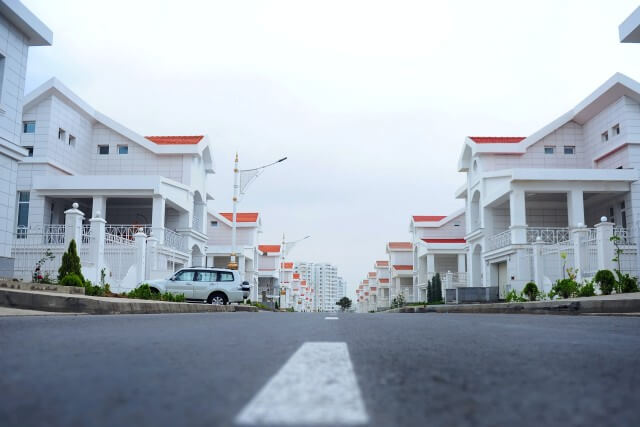 Australia's real estate market continually serves as a hotbed for real estate agents looking to make headway in the market. While you may not be a Century 21 or Ray White (two leading realtor agencies in the country); you stand a fair chance too. You too can start one of the top real estate agencies in Australia.
According to Real Estate Australia, "real estate is big business" in the country, owing to the steady increase in housing demands. So, you are on the right track to establishing a successful real estate agency in the country.
But how do you start and where do you start from? Find answers to your questions in this article.
1. Be of Age Before Becoming a Realtor
The salary of a realtor in Australia is attractive. It is no wonder that Michael Clarke, one of the top realtors in the country is popular for selling over 160 residential houses and ranking over $770,000,000 in sales for his agency.
However, you may not be like him or even Alexander Philipps. They have been in the Australian real estate business for a combined 40 years. When they started, they weren't kids; they were adults!
So, your first task is "becoming of age." You must be at least 18 years of age before talking about becoming a real estate agent in Australia.
Note that age matters a lot for some agencies, but if you don't meet up, consider becoming an intern at a real estate agency. Be a receptionist, a secretary, or something else. Just take up a role that will help you get firsthand experience of realtor dealings before you get older to take up the reins.
While age is the prerequisite, some agencies may "lower the bar." You can be lucky to find an Australian real estate agency willing to give you a try to become an agent, provided you don't have a criminal-related case hanging around your neck.
ALSO READ:
2. Get Some Real Estate Education First
Agreed, you can gain considerable experience in real estate transactions by being present when one or more of these transactions are being made. Yet, that doesn't change the fact that you must be educated to effectively stand a chance in the market.
Have in mind that we are not talking about traditional educational programs. The focus is on real estate programs that empower you to thrive as a realtor in the country. The educational requirements or qualifications vary by state. You can check with the real estate governing bodies in your state to be sure.
Here are some of the educational requirements that qualify you to become a real estate agent in Australia, by state:
Queensland
If you are in Queensland, enroll in the Property Service Training Package. The qualification or certificate issued at the end of the program is CPP07.
New South Wales
Prospective realtors in New South Wales, Australia, should enroll for the CPP41419 certificate. The name of the program is Certificate IV in Real Estate Practice.
Victoria
Looking to establish a thriving real estate agency in Victoria? Your go-to course is Certificate IV in Property Services (Real Estate). The certificate issued at the end of the program is CPP40307.
The Diploma of Property Services (Agency Management) with certificate CPP50307 is issued to realtors in South Australia, Tasmania, and Northern Australia. It is also available in Western Australia and the Australia Capital Territory.
Another certificate to go for is the Diploma of Property Management (CPP51119). It is ideal for realtors looking to set up a real estate agency in Australia.
Where to Get Your Realtor Certificates in Australia
The certificates that qualify you to become a realtor in Australia must be issued by a registered training organization. You will need to complete the Real Estate Licensing course in order to obtain the full real estate licence in the ACT. Some of the leading training institutions are:
The Australian Institute of Workplace Training
TAFE
Property Training Australia
3. Get Hands-On Experience
Your educational background notwithstanding, prospective employers would like to know whether you have some (considerable) levels of experience in the Australian real estate market. This is why you must get hands-on experience before venturing into becoming a realtor full-time.
Note that you don't necessarily need to work for a real estate agency to get the experience – but it would be great if you did. Other relevant work experiences, such as tagging along to evaluate a site or property or helping a realtor-friend with negotiations may suffice.
But if you want to tag along with an established real estate agency, some of the roles you may want to take up are:
Property manager
Assistant real estate agent
Property representative
Real estate agent's representative
Note: It is best to start your work experience within the first three (3) years of applying for a real estate agency license. Serve under a registered and established realtor brand, preferably one that operates within your desired location. That should help you get the insider details of how real estate business operations thrive in that location. The work experience is usually full-time and can last up to 12 months.
4. Apply for Your Real Estate Agency Licence
With your realtor-related education completed and your work experience bagged, apply for a license to float an agency. The application can either be done online or in-person at the designated licencing agency in your location.
You will require this licence if you intend to buy, sell, lease or manage real estate or businesses on behalf of any other person (such as a vendor/seller, landlord, purchaser or tenant).
Do you need a licence to sell real estate in Australia? The answer is yes. By Australian law, a real estate agent must have a licence to operate a business, and you should never engage an unlicensed real estate agent.
5. Start Promoting Your Real Estate Business
Are you at a loss on how to start your real estate business? Consider working with your current agency until you get more clients to go solo.
Recommendations and referrals from satisfied clients can speed up things fast. So, always deliver top-notch customer service to increase your chances of being referred to others.
How do you promote your real estate business in Australia beyond referrals and recommendations? Here are some real estate marketing ideas that will attract more qualified buyers to you in Australia:
The best real estate agencies in Australia use their website and blog
Launch a real estate digital marketing campaign
Start using email marketing to nurture your prospects and turn them into buyers
Strike a partnership deal with non-competing local businesses near you
The biggest real estate agencies in Australia are using billboard advertising to reach a wider audience
6. Partner with Other Realtors in Australia
Collaborating with other realtors opens you up to other real estate opportunities, as well as helps you gain deeper insights into the market. What can be a better way to do this than by joining real estate agency groups in Australia. Attend parties and be a guest at real estate-themed events happening in your area.
You will be able to build high-net-worth connections, get a chance to speak at events, and interact with prospects who may be present at such events.
ALSO READ:
What are the most popular real estate events and conferences that take place in Australia every year for agencies? Here are some widely attended conferences for realtors that will help you in networking:
Australian Real Estate Conference (AREC)
Men in Real Estate Golf Breakfast
REIQ Summit (Real Estate Institute of Queensland)
Property Management Conferences Australia
National Property Managers Breakfast
Real Estate Technology and PropTech Conferences Australia
What Real Estate Agencies in Australia Need to Know
The demand for real estate increases by age bracket in Australia. For example, older Australians are more likely to buy a home than rent the same. But you will find more rental opportunities among the younger population who want to save some costs on building a home. Understanding these demographics and the ever-increasing demand for houses in the country will help you in coming up with a solid business plan to dominate Australia's real estate market. You may want to check out these tips if you are just buying your first commercial property in Australia.