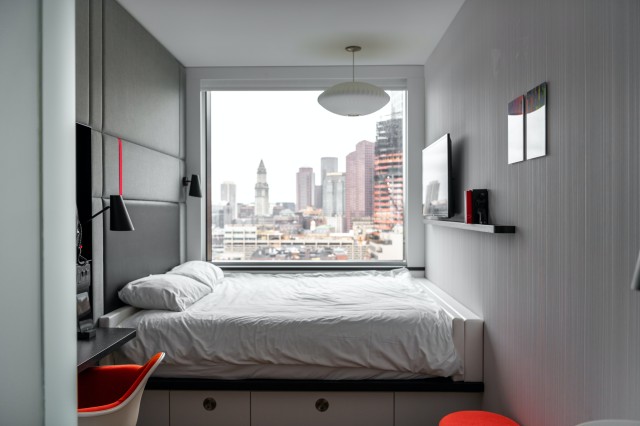 Before starting an AirBnB business, you need to be fully aware of the inventory host checklist. You will need these details before listing your home on the platform. The 2021 AirBnB statistics show that Europe had 4,840,487 listings on AirBnB while North America had 2,551,581 listings.
How profitable is AirBnB business in the United States? In 2021, the gross revenue was $21,464,363,290. This is proof that AirBnB is one of the most lucrative businesses in the United States.
Before we discuss the ultimate Airbnb host checklist, here are some interesting questions people are asking online:
How do you start an Airbnb vacation rental business in the United States?
What are the requirements for starting your own AirBnB business from scratch?
What are the two types of travelers you should target in your AirBnB business to get fully booked and grow your revenue?
Where can I get a free Airbnb checklist before starting the business?
And what is the latest inventory AirBnB host checklist in 2022 to get approved?
Now that you've understood the questions people are asking, take a look at how to prepare your home for Airbnb.
How to Prepare Your Home for Airbnb?
Renting out your home on AirBnB is a smart way to make side income and increase your cash flow. Before your first guest arrives, there's a whole lot you need to do to prepare your room for AirBnB. 
If you want to give your customers the best AirBnB guest experience, you will need to follow our guidelines in preparing your room.
The first thing you need to do when setting up your home for vacation rental business is to make it safe. Your apartment should be located in an environment that is not under burglary attack. Even at that, having a burglary proof will make it a lot safer.
ALSO READ:
Preparing your room for AirBnB demands that you have a fire detector, smoke detector, and a properly wired electrical system. If you will need to repair and replace faulty appliances in the house, do it. It's a way of paying it forward as you are likely going to get a 5-star rating from your satisfied customers.
Beyond these things, draft a top-notch rental business plan that will show you where the business is going in the next few years.
How to Get a 5-Star Rating (Review) from AirBnB Guests
The more 5-star reviews you receive from satisfied guests, the more you are likely going to get guests. Having more positive reviews means that your apartment will always get booked all day.
But the question is, how do you ensure that you get steady positive 5-star reviews on an Airbnb home? It's very simple. And that is, set expectations for your guests and exceed them.
Leaving a random free gift for your guest can make them desire to book your home the next time they are on a vacation. You can reach out to a reliable company that sells perfect gift items for adults to seek their opinion.
In addition to that, you can leave a lovely welcome note for your guest, making them feel at home.
Clean up the house and make it very habitable. Nobody likes to stay in a dirty and unhealthy environment. If you have old furniture, replace it. Declutter the house. The simpler the room is, the neater.
If you are busy or can't handle manual and menial work, you can hire a cleaning agency. To hire the best cleaning company near you, you can use Google My Business.
Assuming your business is based in Venice Boulevard, Los Angeles, you can go on Google and search for "the best cleaning companies in Venice Boulevard, Los Angeles." You will see quite a good number of qualified cleaning service companies to work with near you.
Now, let's look at the inventory checklist needed in setting up your Airbnb home.
The Must-Have Inventory Checklist for Every Airbnb Vacation Rental Business
The best way to attract steady guests to your Airbnb home is to ensure you have the needed inventory host checklist. 
Would you like to be the perfect host for your guests? Here's the standard Airbnb host checklist and essentials that you will need in your apartment today:
Bath towels (2 per guest)
Toilet paper
Feminine products
Toiletries – soap, shampoo, body wash, toothpaste, body lotion, disposable toothbrush;
Hairdryer
Garbage can 
Bed linen and pillows
Hangers for clothing
Alarm clock
Wi-Fi access
Bedside lamp and table
Safe for valuables
Tea & coffee
Tea kettle
Sugar
Milk
Salt & pepper
Pots & pans
Dishes and cups
Butter
Cleaning supplies (all-purpose cleaner, dishwashing liquid, disinfectant, bleach, etc.)
Pens and pencils
Full-length mirror
Books and magazines
What Are Other Things You Need to Give Your AirBnB Guest a Personalized Experience?
Would you like to create a unique personalized experience for your Airbnb guests? Here are some useful items that might cost you some extra dollars just to make your customers feel at home in your room.
Netflix
Adaptors
Clothing rack and dryer
Smart TV
Universal charger
Clothing iron and ironing board
Disposable slippers and bathrobes
The Two Types of Travelers and How Best to Make Your Airbnb Rental Home Suit Their Need
The first step to getting a 5-star rating on your property is not to ensure that what you have in your Airbnb checklist perfectly suits the traveler you have.
The two key types of travelers most AirBnB hosts serve are:
To perfectly impress your guests and keep them coming, you have to choose the kind of audience to serve. Do you want to serve leisure travelers or business travelers?
Beyond the basic amenities listed above needed in your Airbnb checklist,  extra special items needed by a leisure traveler might not be needed by a business traveler and vice versa.
ALSO READ:
Leisure Travelers
Make your vacation rental property feel like a home away from home if the guest is staying for leisure purposes. Stock up your kitchen with the necessary appliances and food ingredients. You are doing this to make them feel like they are at home. Make toys available in case they are coming along with their kids.
Business Travelers
Business guests have more convenience and efficiency-focused requirements. So consider providing smart devices in your home, smartphone chargers and setting up a laptop-friendly workspace. If you want to get certified as "Business Travel Ready," you need to meet strict criteria. To qualify, you must make sure to include the workspace, Wi-Fi, self-check-in, carbon monoxide and smoke detector, and certain other basic amenities.
How to Get a List of Airbnb Hosts?
It's illegal to create a list of Airbnb hosts. Anyone engaged in such an act is simply spamming Airbnb and could be prosecuted for that if reported. The Airbnb system is designed in such a way that you do not get the host's contact info until you have made a booking. This is an impressive Airbnb feature from the host's point of view. It not only protects their privacy but also helps Airbnb themselves not to be cheated on.
Is the Airbnb $1 million host guarantee a marketing gimmick? A couple of responses we read on Quora show that this guarantee only works on papers. However, someone noted that they only activate this guarantee when your story makes it to the media. That's to say that they do it to protect their online brand reputation.
How Much Does Airbnb Charge Hosts?
For the sake of covering the costs of products and services that help hosts share their space, Airbnb will charge you 3% of your booking subtotal. If you are charging $1,000 for a 2-night stay and $200 for cleaning fees, that's a total of $1,200. Airbnb will charge the host 3% of $1,200 which will be $36.
Why does Airbnb charge hosts service fees? Airbnb charges hosts service charges in order to cover the cost of 24/7 customer support, marketing to guests via Google, social media, and billboards, protection for you and your place and educational resources for hosts.
Do I Need a License to Airbnb My House?
Do you need planning permission to use your house for Airbnb? The best way to answer this question is that say that it depends. It depends on the city where you live. In most cities, you will be required to register, get a permit, or obtain a license before you list your property or accept guests. The best approach is to inquire from your local government so that you don't break local laws.