There are loads of profitable business ideas you can start in Norway if you want to make money. It could be offline or online. What matters most is that these businesses thrive in the Scandinavian country.
Norway shares a land border with Sweden, Finland and Russia. This is a huge advantage, especially if you are considering expanding your business abroad to any of these countries and other parts of Europe.
The official languages in Norway are Norwegian and Sámi. 
Before we discuss the various investment opportunities in Norway, let's talk about the reasons why you should start your business in Norway. We will take it a step to discuss some interesting information about doing business in Norway.
Why Norway is a Great Country to Start a Profitable Business Today
For some valid reasons, Norway is considered to have one of the world's strongest economies. From being the home of the Nobel Peace Award to having citizens who are passionate about knowledge development, innovation and technology, the benefits of starting a business in Norway are numerous.
What are the benefits of starting a business in Norway? Norway is a world leader in the oil and gas, energy, maritime and seafood sectors. Norway scored 82.6 in the 2020 Ease of Doing Business.
What are the best cities to do business in Norway? Your business will grow profitably if you cite it in any of these cities: Oslo, Bergen, Trondheim, Tromsø, Stavanger and Kristiansand.
How to Register Your New Business in Norway
It's illegal to run a business in Norway without being duly incorporated. 
Can you register a business online in Norway? The answer is yes. In most cases, business registration processes can be completed online via Altinn. The difference between registering your business online and by mail is that the latter is more expensive.
What is Norway Altinn? Altinn is an internet portal for digital dialogue between businesses, private individuals and public agencies. Altinn is also a technical platform that government bodies in Norway can use to develop and offer digital services to Norwegian businesses.
Can a foreigner start a business in Norway? Yes, a foreign national can start and own a business in Norway so long as they fulfill the requirements. An immigrant will need a Norwegian identification number (D-number or personal ID number) and a business address in order to be approved to start and run a business in Norway.
How do you apply for the D-number needed during business registration in Norway? You can apply for a D-number at the same time as completing your registration in the Bronnøysund register.
Having shown you the importance of starting a business in Norway and how to register it, let's proceed. Next on our list is to discuss the various profitable business ideas you can start in Norway.
Top Profitable Business Opportunities in Norway
1. Start an App Development Agency
Being an innovative country, Norway is one of the best countries in the world to start an app development agency. 
How much can you make as a mobile app developer? In Norway, app developers earn as much as 593,000 NOK (68,000 USD) per year. 
If you have programming skills you can make a living building app for multiple businesses. According to the SBA estimate, statistics show that about 627,000 new businesses are started each year. As a software developer, you can help a fraction of these businesses and even existing ones to build apps for their business.
Even if you don't have software development skills, you can still make money as an app developer by using templates. Alternatively, you can create an app development course and sell it on any of the e-learning platforms.
From Norway, you can reach millions of people with this profitable business in the United States, the United Kingdom, Canada, Sweden, Switzerland, Germany, Australia, etc.
Using the right integrated marketing strategies, you can become the best mobile app development company in Norway. If you don't have an interest in app development you can give setting up a Fintech startup a shot.
2. Launch a Fintech Startup
Businesses in Norway can pay anything if you can help them increase customer retention. A super-easy way to achieve this is through the use of fintech innovation. Big data and AI used in building a fintech startup make it stand out.
If you are looking for a new profitable business to start in Norway, you can consider setting up a fintech company. 
How much does a fintech startup cost in Norway? The cost of setting up a fintech company in Norway is between $30,000 and above. The actual cost depends on your existing skills and the marketing channels you intend to utilize.
Even though Norway may not be among the top three (3) best countries for startups and founders in Europe, it's still a profitable country for doing business if you can afford it.
What kind of fintech startup is the most profitable and easy to startup in Norway? You can choose to build in any of these fintech startup categories:
Insurtech
Data and analytics
Payments
Digital banking
Wealth management
Enterprise financial software
Capital raising
Security and compliance fintech software
To expand your fintech company to a new territory, you will need investors. Take your time to learn how to pitch to investors like a pro. When choosing a co-founder, ensure you go for someone who complements your skills and is as passionate as you are.
But if you have no background knowledge in tech and finance, we recommend you start a physical business like a coffee shop.
3. Set Up a Café (Coffee) Shop Business
A lot goes into building a successful coffee shop. To build a profitable coffee shop business in Norway, you will need to find a niche, select a busy location and create your marketing plan.
Why is the coffee shop business a nice-to-have business idea? It's because of the health benefits and financial gain.
Coffee has the following health benefits: reduces the risk of cancer and stroke, helps one to lose weight and can boost your physical performance.
Aside from the health benefits, Norwegians are known for being the second-largest consumer of coffee across the globe. According to a report by WorldAtlas that outlined the top coffee-consuming countries, Finland came first.
How much do you need to start your own coffee shop business in Norway? Aside from the cost of getting a coffee stand or shop, another thing you will need is an espresso machine and an industrial coffee roaster. An espresso machine can cost up to $20,000 and an industrial coffee roaster will cost up to $10,000.
Another tool you will need for your coffee shop is POS software. A POS system will help in facilitating your payment processing and other retail management functions.
Like every other business, running a coffee shop business (café) exposes you to quite a number of risks. This is why it's important to have the best insurance policy for café owners in Norway. 
Here's an article that will teach you exactly how to run a successful coffee business. Read it to help you get started.
But if you are passionate about the real estate sector and have the license to start an agency, become a realtor.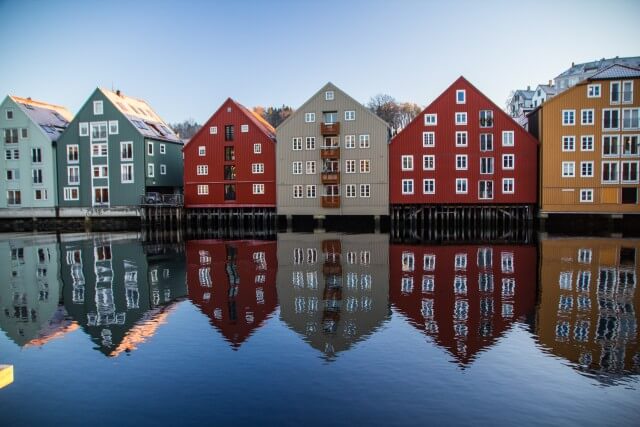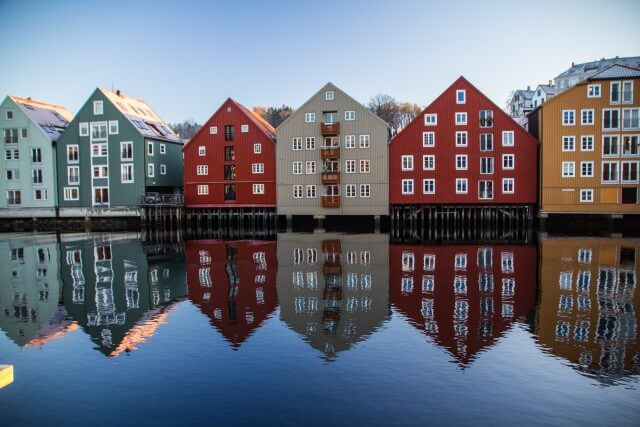 You can make a living working as a realtor in Norway if you fulfill the basic requirements. 
What are the requirements for getting approved as a real estate agent in Norway? Before you can be allowed to own an estate agency, a license from The Financial Supervisory Authority of Norway will be required of you.
How does real estate work in Norway? The way the Norwegian real estate market works is that the broker is paid on a commission basis after the tax is paid. 80% of all private real estate sold in Norway is done through a real estate agent who is a member of the Norwegian Association of Real Estate Agents (NEF).
The Norwegian real estate market shares a lot of similarities with the real estate agency business in the Netherlands and Greece. You need a license to legally operate your agency.
What is the approved average commission for real estate agents in Norway? The average commission per transaction is between 1.5% to 2% of the property. 
Your estate agency in Norway must be financially solid. Being financially solid means that they have insurance cover for the liabilities they may incur in the course of conducting their business. You can reach out to the best business insurance company in Norway for the most affordable quotes.
What is the average cost of properties in Norway? The average price per residential property in the Norwegian capital was approximately 6.1 million Norwegian kroner as of February 2022.
Do you consider this business profitable enough to start it in Norway? If you are not comfortable with it you can try setting up a niche blog.
Do you love to write?
Would you like to start a profitable business that gives you the freedom to work from any part of the world?
And would you like to make money from different income models using just one platform?
If your answer is yes, then you should consider starting a profitable blogging business in Norway. You can be having a good time with your friends or family at Paradisbukta Beach, Oslo and your blog will keep generating income for you in thousands of Norwegian Kroner.
To start a blog, you will need the following: a domain name, web hosting, a content management system, a theme, and plugins.
We highly recommend you get your domain name from Namecheap, your web hosting from Hostgator and your theme from Themeforest. The best content management system is WordPress.
Check out this article to learn why Bluehost is good for small businesses. You can also check out Dreamhost alternatives.
You can make money from your blog through any of these means: affiliate marketing, sales of information products, sponsored posts, Google AdSense, consulting, freelancing, etc.
From Norway, you can use your blog to target readers in other parts of Europe, the United States, the UK, Canada, Australia and even South Africa. What matters is that you solve their problems.
If you master how to run a profitable blogging business in Norway, you'll never have to worry about money again.
Interesting Statistics You Need to Know About Starting a Business in Norway
About 35,000 new businesses are registered in Norway every year.
The petroleum industry contributes over 25% of Norway's gross domestic product. The oil and gas sector is the most profitable business opportunity in Norway.
In Norway, 42% of your income goes to taxes.
About 75% of Norwegians aged between 15 to 64 have a paid job.