Business
3 Key Benefits of Becoming an International Real Estate Agent
The benefits of becoming an international real estate agent are too numerous to count. From being able to earn 25% more than all other workers with a potential to make more money to the flexibility in work schedules.
If you are considering becoming a global realtor, we are here to show you the top benefits. But before then, let's look at the job responsibility of an international realtor.
What Does an International Real Estate Agent Do?
From time to time, we recommend reliable real estate agencies from different countries in this business blog. We use our articles to connect buyers to sellers and home sellers to buyers in the United States. 
If you are considering taking your real estate agency business international we are sure you would like to know exactly what is required of you.
As an international real estate agent, your role includes but is not limited to the following:
You are to help buyers secure verified properties overseas. An American can rely on your recommendation to buy a holiday home in Costa Rica, a residential apartment in Mexico or a luxury home in France. 
No one understands the local property and all the real estate laws more than you. So, it's your responsibility to guide them on how the market works.
An international real estate agent guides you in the buying process. Let's assume you are investing in Cyprus, Turkey or the UK as a first-time homebuyer, it's the agent that will guide you.
Having understood the role an international real estate agent plays, let's discuss the benefits of becoming one. Below are the three key benefits of starting your real estate agency business at the international level.
1. The Ability to Choose Your Own Work Schedule
One of the top reasons most real estate professionals come into the business is because they need flexible hours. As an international real estate agent, you are your own boss and you can organize your day just as you want it. 
Unlike other careers where you have to work until you become exhausted, real estate gives you the opportunity to spend time with your children. From attending your child's sporting event to rushing home after school, the benefits of becoming an international real estate agent are endless.
In the past few years, we've seen organizations pay more attention to remote jobs just to create more flexible schedules.
According to Sarah Sutton Weil, CEO of FlexJobs, "There's been tremendous change in when, where and how people work."
ALSO READ:
2. Being an International Real Estate Agent Distinguishes from the Crowd
Would you like to completely floor your competitors and distinguish yourself in the real estate sector? Become an international realtor where you can live in the United States and sell properties in Dubai.
When prospects hoping to expand their business abroad know that you are also an international real estate agent, their perceived value of you will increase.
Agents that make a difference do it very well, using great tools to give their customers the best overall experience.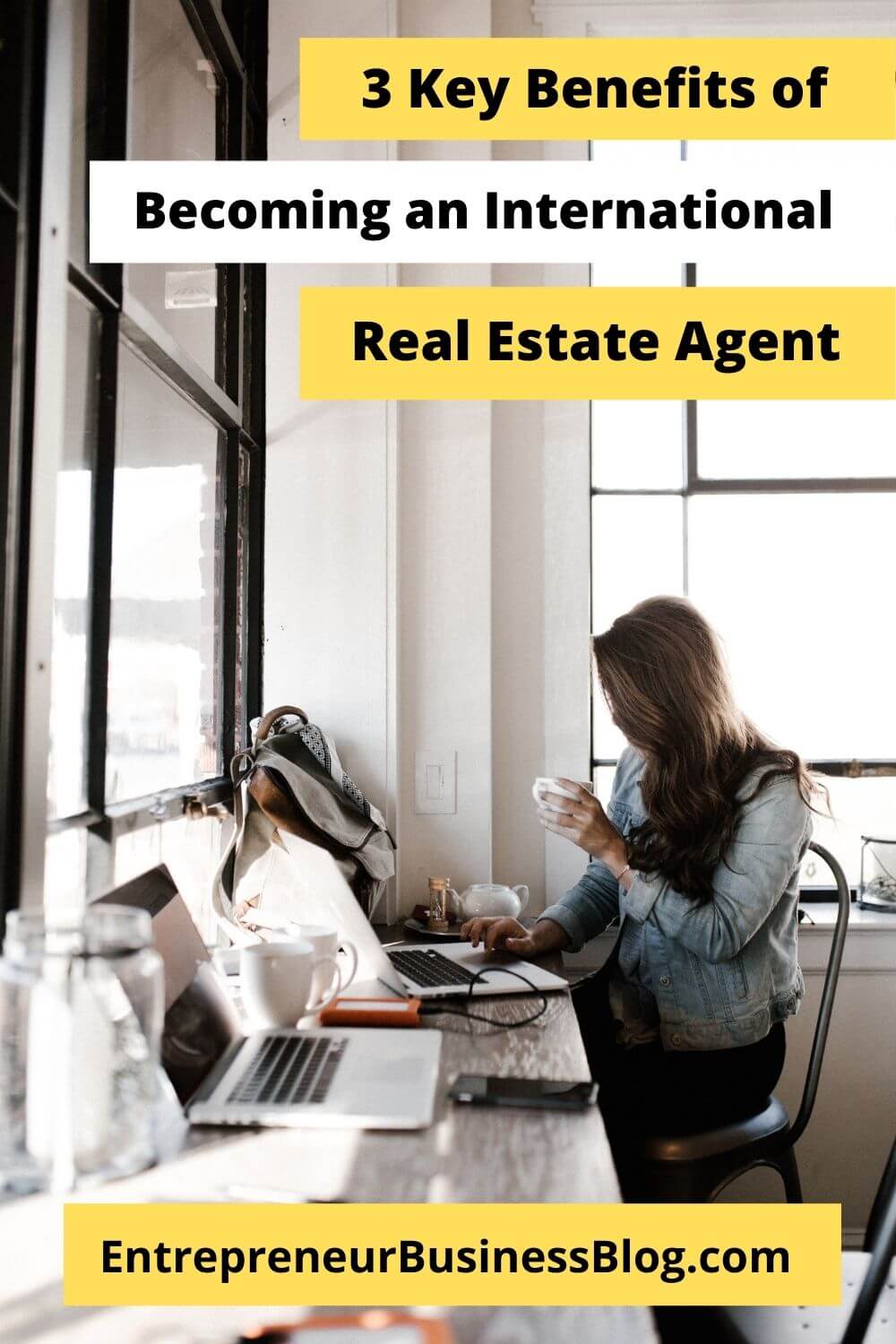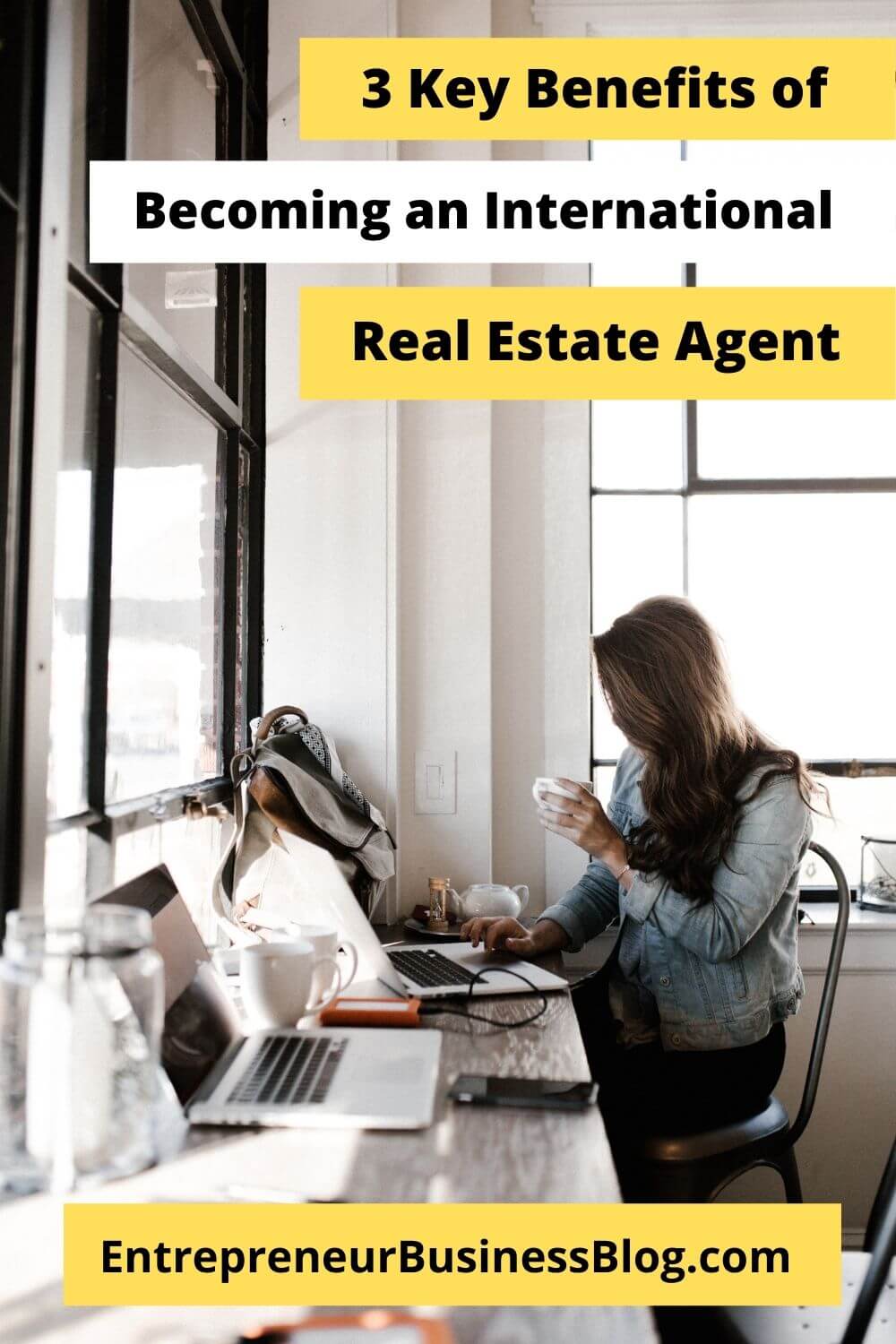 3. International Real Estate Agents Enjoy the Privilege of Traveling All Over the World
One of the most interesting benefits you will enjoy as an international real agent is the freedom to travel around the world. With the help of your agency, you can charter a private jet from Paris to Dubai and from Dubai to the U.S. to close a real estate deal.
Some other benefits you will enjoy as an international real estate agent are that you will learn new cultures, and languages and pick up a new lifestyle. The opportunity to travel to different parts of the world for business is something people crave for. While this is not a core aspect of their work, they enjoy exploring and trying new things as part of their careers.
Conclusion
Imagine for a moment the joy that comes with helping people become homeowners. Homeownership is undeniably one of the biggest dreams of most Americans. From Florida to California, from New Jersey to New York, the homeowners' dream is the same. It doesn't matter if the property is in Canada, the Philippines or Italy, the dream of homeownership remains valid.
Becoming a real estate professional gives you the privilege of being a part of someone's life's biggest moments. And to sell off more properties organically, start utilizing SEO in your real estate marketing. In all of these, always ensure you carry the right amount of business insurance to fully immune your company from liability claims.
ALSO READ:
Are you looking for the best countries abroad where you can sell more properties to Americans? Here are the top countries on our list where most Americans buy real estate properties abroad:
Mexico
Costa Rica
Canada
Philippines
The United Kingdom
Spain
France
Panama
Bahamas
Germany
Brazil
China
Belize
Colombia
Jamaica, etc.