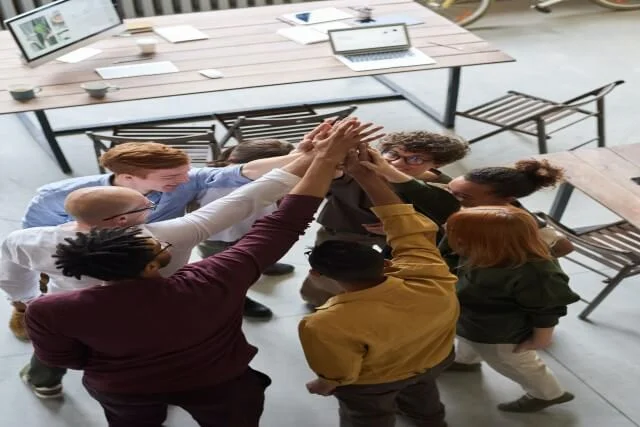 Is there anything like the "best company to work for?" Indeed, there are some companies you wouldn't hesitate to work for if you are offered a position. In Chicago, there are tens of these companies and qualified individuals looking to become employees in these places.
If you live in Chicago and looking for work, the best bet is to apply for a position in any of these companies. In this article, you will discover the 10 best companies to work for in Chicago.
Chicago Economy by the Numbers
Before applying to any of these companies, it is pertinent to understand the economy. In Chicago, over 30 companies are ranking in the Fortune 500 category. According to Wikipedia, Chicago's Gross Metropolitan Product (GMP) is the third-largest in the United States.
Job Today ranks the most popular job categories in the town to be:
Warehouse
Bar Staff
Writing & Editing
Entertainment
Animal Care
Waiters
Child Care
Office & Admin
Cleaning
Science
Customer Service
Sports & Wellness
Management
Accounting & Finance
Best Chicago Companies to Work for
Here is a list of the top ten companies to work for while living in Chicago:
1. Onbe
Are you interested in the Financial Technology (FinTech) market? If so, it is imperative to get hands-on experience, and what can be a better way than to work for one?
Onbe is one of the popular FinTech brands operating in Chicago. The company has been existing since 1996 and at the last check, has over 100 local employees.
By working with Onbe, you get to take an active part in its revolutionary payment method of providing quality payment solutions to clients.
Aside from the work experience, you also get additional benefits, such as:
Pet insurance
Stipend if you are running a Continuing Education program
2. Belvedere Trading
Belvedere Trading is also another FinTech company you can consider working for in Chicago. The company's objective is to simplify the process of trading and investing in commodity derivatives and equity on behalf of the clients.
As an employee at Belvedere Trading, you get access to:
Join the over 200 motivated local workforces.
Continuing education stipend.
Return-to-work-program
3. Atomic Object
Are you looking to pursue a career in consulting? Atomic Object is one of the top consulting firms you should consider working for in Chicago. One of the major benefits of working here is that you will have a flexible work schedule.
If you are a gym lover, rest assured that provisions are in place. You can take advantage of the onsite gym to keep fit after a fun-filled workday.
Atomic Object also specializes in the development of software solutions for businesses that are looking to leverage cloud computing.
4. BCG Digital Ventures
If having multiple skill sets is your thing, consider working for BCG Digital Ventures. The company specializes in providing co-working spaces for entrepreneurs. Besides, it doubles as an incubator and Angel Investor, providing the ecosystem and finance for new projects looking to scale.
By working here, you get to understand how early-stage investments in startups work.
5. ActiveCampaign
ActiveCampaign is one of the leading digital marketing firms in the world. From Customer Relationship Management (CRM) software to email automation, it provides it all.
Wouldn't you like to work here and gain hands-on experience on how digital marketing works? In addition, the company offers the following to the employees:
Company outings
Health insurance
Lunch
6. Northern Trust
Northern Trust is an over 6,000-strong financial service provider in Chicago. The company offers precise financial solutions to high-end individuals and institutions while providing innovative payment services to users.
The perks of working here include:
Life insurance
Online course subscriptions
Flexible Spending Account
7. Grubhub
Grubhub is an innovative online food ordering platform that simplifies the process of placing orders for meals. It is currently a 1,000-staff company with continual job openings.
By being a part of the team, you get to understand how the company coordinates online food ordering by serving over 33 million users.
Further Reading:
8. DFIN
Risk is a part of doing business, but some risks can be averted if they are discovered on time. Such is the role played by DFIN by offering risk assessments for businesses. In addition, the brand provides data analytics and compliance solutions for its clients.
Employees of the company reap the following benefits:
Group brainstorming sessions.
Open floor office plan.
Diversified team management.
9. Capital One
Capital One is a Financial Technology (FinTecH0 service provider, specializing in creating innovative business technologies for its clients.
The perks of being a Capital One employee are:
Remote working
Generous PTO
10. Evive
Evive uses innovative technology and software to detect behavioral science and predictive analysis. This would, in turn, be used to create highly-segmented healthcare solutions that see to the connection of patients to healthcare service providers.
Employees of the company get to enjoy relocation assistance and fitness subsidies.
Conclusion
When looking for the best company to work for in Chicago, pay attention to the changes in the workforce. Surprisingly, more tech-related job openings and assistant roles are coming up every day. According to Zippia, the most-popular job opening in Chicago is Account Executive followed closely by Registered Nurse and Senior Software Engineer. Interestingly, these are some of the best-paying jobs in the US. As a prospective employee, make sure the company you are looking to work for can afford to pay for your services and offers other perks that make your stay worthwhile.