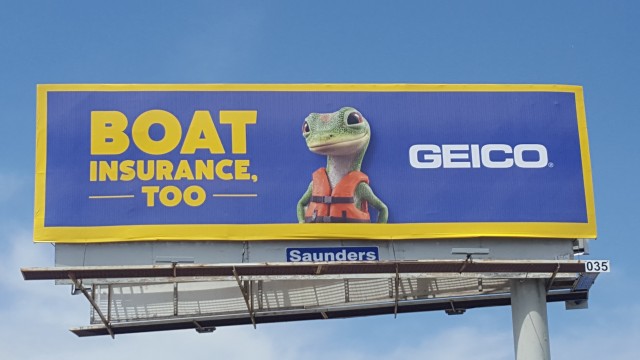 Outdoor advertising is all around us. We see it on the highways while we're driving when we're out shopping or at events and when we take public transportation. With the ability to reach almost every demographic within a region, outdoor advertising is one of the most cost-effective methods of reaching consumers.  
Out-of-home advertising isn't just limited to billboards. There are several different types of outdoor advertising used by American businesses to target just the right location and audience for your product, service or brand. Take a look:
Billboards
We see billboard advertising nearly every day as we drive along the highway and go about our daily activities. Typically placed in high-traffic areas for ultimate visibility, billboards are impossible to overlook. These large-format posters have broad appeal, attracting attention on highways, in city centers and at popular tourist attractions. There are two types of billboards used for outdoor advertising in the United States: 
Static Billboards
Traditional outdoor billboards offer high impact in heavily trafficked areas like highways. These static billboards are generally placed along busy roads to reach consumers in their vehicles. Billboard locations are chosen for maximum impact and visibility, offering you the best return for your advertising dollar.
Digital Billboards
According to a Nielsen report, 65% of people who saw a digital billboard engaged in at least one action, such as website or storefront visits, or browsing the company's social media channels. It's no wonder digital billboards are one of the most sought-after forms of outdoor advertising. 
Digital billboards feature high-quality LED displays and rotate through several advertisers at any given time. Each image is usually on the screen for six to eight seconds and can be programmed to run during a specific day or time. 
ALSO READ:
Other Types of Out-of-Home (Outdoor) Advertising
Mobile Billboards
Also known as digital billboard trucks, mobile billboards feature posters typically mounted on—you guessed it—a truck. This enables advertisers to, quite literally, take their show on the road. Look for mobile billboard advertising at venues such as concerts, fairs and other major events. Using the best video advertising tool is a huge advantage.
Transit Advertising 
Mass transportation such as buses, trains, subways and taxis are ideal modes for out-of-home advertising designed to target both commuters and tourists. A recent report by the U.S. Census Bureau shows that 70% of the nation's public transportation commuters live in one of the seven largest metropolitan areas—that's a lot of eyeballs on your outdoor ad. 
Lamp Post Advertising
You've likely noticed this smaller form of outdoor advertising waving from the lamp posts that line city avenues and quaint Main Streets. Lamp post advertising is particularly popular for advertising events or event sponsors. 
Bench Ads
Buses run through cities and towns of all sizes, and it's not uncommon to find a bench or bus shelter at hub stops. Bench ads are an affordable way to get visibility from shoppers and commuters between stops. 
Bridge Ads
Bridge advertising is ideal if your target customer is a frequent traveler between cities. Much like billboards, bridge ads are an impressive attraction sure to capture the attention of commuters. Bridge banners are ideal for advertising events. 
Point-of-Sale Displays
Designed to target impulse buyers, point-of-sale displays are frequently seen at cash registers in big box stores and convenience stores alike. This is an ideal, out-of-home advertising location for smaller items such as gum, candy, beverages, hygiene products and gift cards. 
Mall Advertising
Shopping centers such as malls are ideal locations for out-of-home advertising. Why? Shoppers are already in the mindset to make a purchase. From food to tech to clothing, there's no limit to the convenience of retail advertising in a mall location.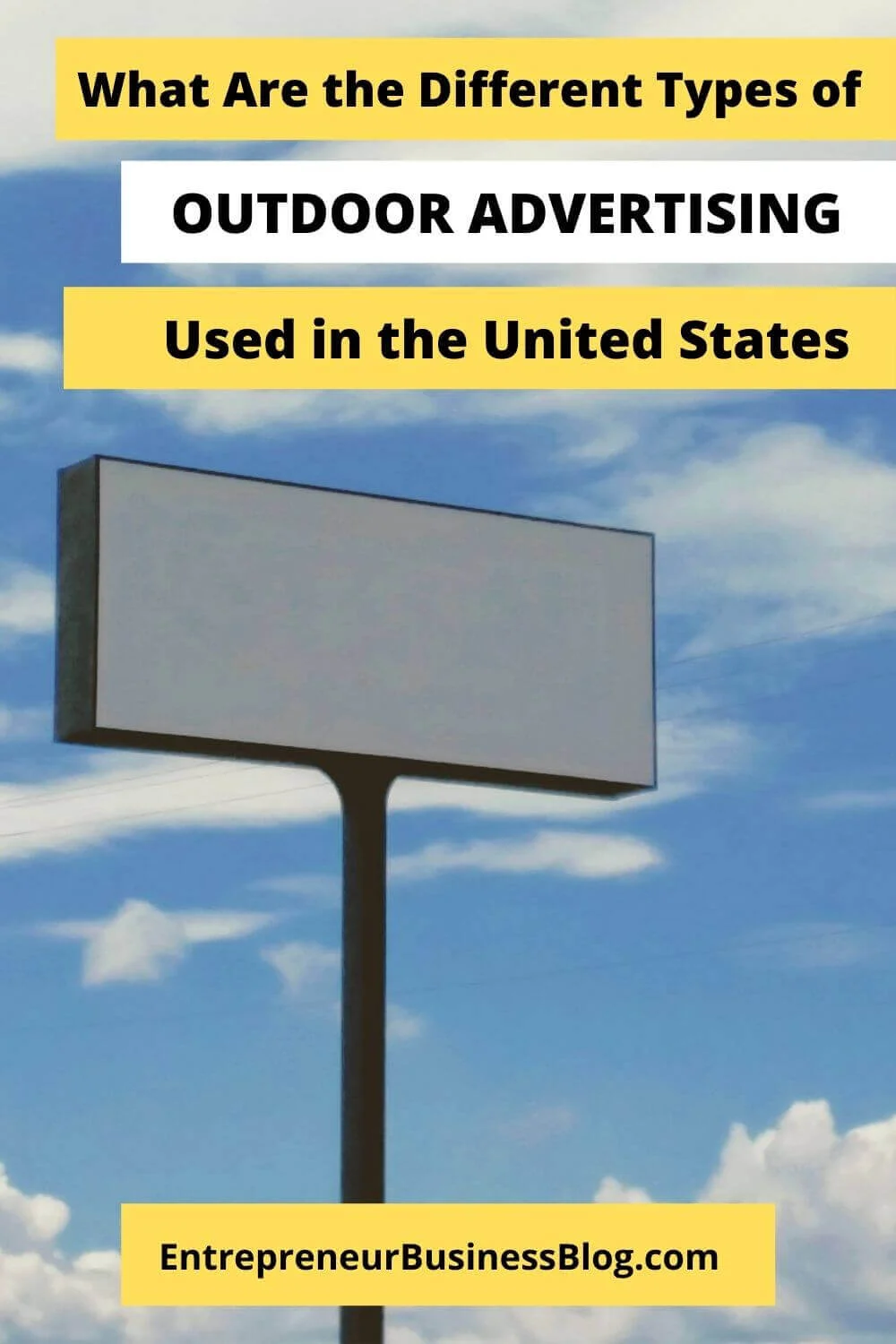 ALSO READ:
Guerilla Advertising
Expect the unexpected—this is an opportunity for a brand to get truly creative. Guerilla advertising can take the form of graffiti, murals, 3D posters and billboards, product placement and more. It's one of the most unique forms of outdoor advertising in the United States, the UK, Germany and Australia. 
According to the Outdoor Advertising Association of America, out-of-home advertising costs less per thousand than any other medium.
What is the Average Cost of Outdoor Advertising in the United States?
On average, traditional billboards cost anywhere between $750 per month and $14,000 or more, depending on factors such as demographics, location, impressions, format, installations and perceived value. Digital billboard advertisements, on the other hand, cost from $1,200 to above $15,000 monthly in the United States. This rate might vary from state to state. So, it's important you work with a reliable outdoor advertising agency.