What can you do to save more money on shipping? As a small business owner, little is as important as keeping expenses under control.
Whether it's replacing items that were broken during shipping, or spending extra on service that's faster than you need, those shipping expenses can add up. That's why you should team up with Sendle for sustainable shipping that's good for the planet, and your budget, too.
Here are some strategies for saving serious money when you ship.
1. Size matters when it comes to saving money on shipping
We've all gotten comically large boxes with a tiny item inside, and while it might be tempting to set your workstation up with just one box size for convenience, you'll regret it when it comes time to pay.
Most shipping is calculated by package dimensions, so even if your big, mostly-empty box is very light, you'll pay as much as if it were full. Keep a variety of box sizes on hand, and don't be afraid to cut boxes down to size.
Box resizing tools can pay for themselves in one or two shipments. The best part? Resizing boxes you already have allows you to reuse them.
2. Protect your products
Even if you're using the smallest box possible, you'll usually need to include filler to keep the contents safe. Inflatable plastic bags are popular these days, but most of them aren't recyclable and the ones have to be taken to a grocery store or picked up by a specialty service.
If you make it difficult for customers to recycle, they probably won't, and will wish you'd used a sustainable alternative. Instead, you can shred cardboard or buy biodegradable sheets or peanuts made from corn. Those are great options because customers can reuse them, compost them, use them as plant food, or even light them on fire to get their barbecue or fireplace going.
ALSO READ:
4. Don't be afraid to reuse packaging
When starting out, it's very tempting to stock up on custom-printed, branded shipping materials. They look great, reinforce your brand, and plant one final reminder about where the item inside came from when the customer opens their package. But all of that costs money. Instead, try to think of boxes as usable as long as they're still sturdy and haven't picked up any stains or damage.
You can get custom packing tape for a little bit of brand reinforcement, and maybe include a note about how reusing materials helps the environment while keeping costs down. Sustainability is a great selling point for a brand, so you can incorporate this practice into your About page, too.
Just think, if everyone used plain boxes, they could all be reused several times without worrying about the branding on them.
5. Be strategic about free shipping to save money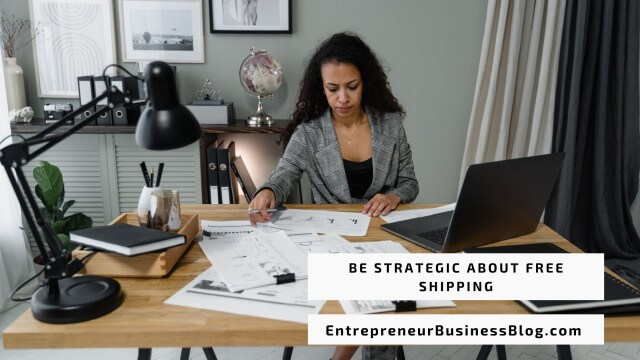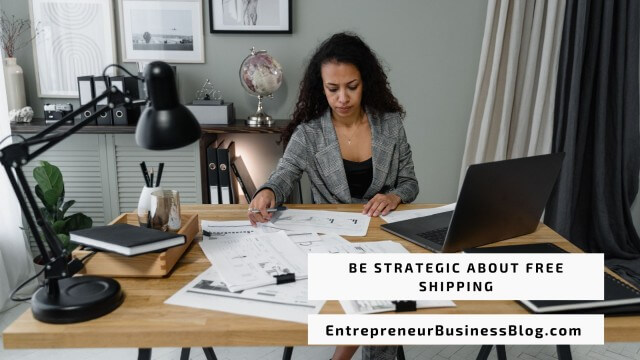 Free shipping is starting to feel like a standard practice, even if shipping we think is free really isn't. Amazon Prime members are very likely to select "free Prime shipping" on everything they order, but they have to pay an annual fee to get it.
Nonetheless, people want free shipping and are more likely to abandon their order in the cart when the tax and shipping significantly change the total price. Since you pay for shipping, in any case, you probably don't want to eat that cost every time. Instead, offer free shipping at certain times only:
When a price threshold is met (such as free shipping for orders over $50)
On new items
For certain complementary products
During special events
For members of a subscription service such as a monthly box
6. Slow and steady wins the race
Just like with free shipping, people have gotten used to fast shipping, too. Shopping is fun, but getting what you bought the next day or the day after? Absolutely thrilling. But also not usually necessary.
Of course, it's not up to you to decide when your customer needs it to arrive, but you can incentivize patience by offering a range of shipping options, allowing them to pay less if they're willing to wait. That free shipping they want will definitely save them serious money. Maybe offer it for the slowest option.
ALSO READ:
Consolidate your shipping workflows
You may have a strategy for saving money by price shopping on your shipping platform, but it could be working against you. As a Sendle customer, you can unlock even better shipping rates when you ship 200 or more packages a month. If you aren't shipping with Sendle yet, sign up today for the cheapest rates available, which come with no subscriptions, markups, or surprise fees.
Even if you aren't shipping the 200 packages monthly required to get Sendle Pro pricing, you'll love the great rates at every membership level. Sendle unlocks service levels and pricing that is usually reserved for big companies and makes them available to you, no matter the size of your business.
Are you ready to start saving while you ship sustainably with Sendle? Sign up in just minutes and start Sendling today.