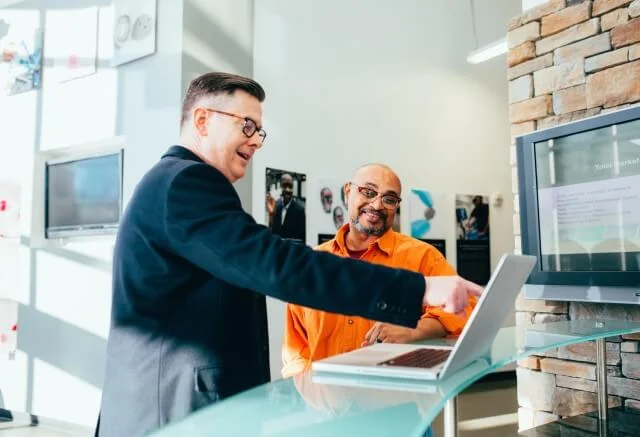 Affiliate marketing is one of the popular search terms on the Internet in 2023. People are looking for a means to promote digital products online and get paid for doing so. This is one of the benefits that affiliate marketing has to offer.
As an affiliate, your primary goal is to make money from recommending helpful products and services to those who need them. However, if you don't know how to do this, you might just not break even. So, in this article, you will discover the surefire ways to make your first 1,000 by promoting other people's products and services.
Actionable Steps to Making Your First $1k from Affiliate Marketing
Here are the actionable steps you can take today to increase your chances of hitting $1k in affiliate commissions in 2023:
1. Go for the Hot Niches
The truth is that the bulk of the money you can make from affiliate marketing depends on the niche you cover. For example, the "Make Money" niche may be a great place to start, considering that millions of people are looking for how to make money or increase their income. Likewise, promoting products in the health niche may also be a nice idea, especially if these are weight-loss products for women.
2. Research: Delve Deeper Before Becoming an Affiliate
It is also pertinent to make tons of research into the niche you want to cover before deciding on whether it is profitable or not.
Making your research reveals some important elements, such as the interest in the product or niche, the number of persons likely looking for the product, and any other data that can help you.
Google Trends is one of the best platforms to use when gauging the interest in any affiliate product or service you are promoting. If you are good at making keyword research, consider using sites like SEMRush and UberSuggest to check the monthly search volume of the product or service.
Further Reading:
3. Familiarize Yourself with the Affiliate Product
The next thing you want to do is to become familiar with the product you want to promote as an affiliate. This is very important because you don't want to approach the promotion from an ignorant angle, whereas you should pass for authority in that niche.
To simplify this, here are the things you need to do:
Study How the Product or Service Works
Take the time to study and if possible, use the product and service. This gives you an idea of how it works, as well as what the buyers tend to get when they pay for it.
Read Extensively About the Affiliate Product
Take your research further by reading extensively about the product. This helps you to get more ideas in addition to what you already found out from interacting with the product earlier.
What is the Affiliate Commission?
The commission or how much you will earn from every sale made for the product is also very important. Always check the commission, as that can help you to pick the most profitable affiliate products to promote.
Here is a quick calculation for an affiliate marketer looking to earn $1,000 in commissions:
If you are promoting Product A (worth $200) and it pays 40% commission, it means that you earn $80 per sale. To make $1,000 in commission, you need to sell about 13 units of the product to earn that commission.
Likewise, if you are promoting a $500 course that pays 20% commission, your payout per sale is $100. Therefore, you need to make 10 sales to make $1k in commission.
4. Choose the Best Marketing Strategy
Although marketing strategies differ by affiliate marketers, you can be a step ahead of your competitors by being strategic with the marketing channels.
Some of the best marketing channels to explore as an affiliate marketer are:
Social media (Facebook, Instagram, Twitter, and TikTok).
Influencer marketing – getting influencers in that product's niche to talk about the product on your behalf while you close the sale and make your commission.
Consider opening a niche-based YouTube channel where you talk extensively about the affiliate products you are promoting. Study some YouTube video ideas that will help you grow your affiliate marketing business.
Blogging about the product is also a great idea because it helps you to build authority in that niche.
Use paid traffic PPC advertising to get more persons in your target audience to see the products you are promoting as an affiliate marketer. But if you have a low advertising budget, we recommend you use whitehat traffic strategies.
5. Learn Content Marketing
If you are keen on making more organic sales (without paying for ads), it would be a great idea to invest in content marketing. This means that you should be strategic with how you promote the products or services you are an affiliate of.
Some of the tips for doing this are:
Signing up on online forums, such as Quora
Looking up some of the latest questions in the niche and offering valuable information as a response or reply to those questions.
Adding your affiliate link after convincing the audience that the product or service you are promoting can offer the value they are looking for.
Further Reading:
Final Words
Affiliate marketing is still a bit hard for some intending affiliate marketers, but it doesn't have to be. Agreed, starting it takes time and effort but with the ideas shared in this article, you now know how best to achieve your first $1,000 milestone as an affiliate marketer.
If you would like to learn step-by-step how to grow your affiliate marketing business, I recommend you read this FREE eBook, Your First $1,000.