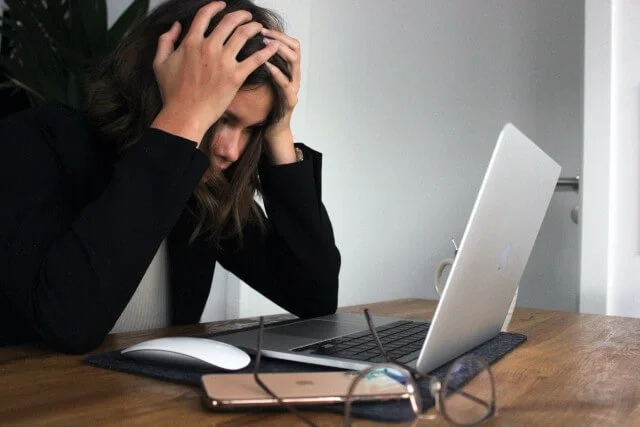 You are making a great move to develop a new B2B website, which would serve as the online presence/platform for your business. Through this website, your business partners will be able to access the services you offer, make contacts with you, or request quotes for a service.
Thus, there is no gainsaying that you need to be committed to the B2B web design. At the same time, you want to watch out for and avoid any B2B website mistakes that may distort the whole process.
In this article, you will discover the ten (10) most recurring B2B website mistakes that should be avoided at all costs.
1. Poor Website Loading Speed
The loading speed of your website matters a lot. It takes an average website visitor a couple of minutes to decide on going through the content on the site or leaving. If the latter happens consistently, over time, your website will have a higher bounce rate, indicating that the visitors don't find it useful.
A better way to tackle this is by improving the loading speed so it will be faster. Before I talk about the possible solutions, here are some reasons for the low loading speed:
The theme used for the website design is heavy, i.e., its size runs into lots of Megabytes.
The images used for the website design are either heavy in terms of size or not optimized for the right orientation.
The website loading speed can be improved in the following ways:
Use images with smaller file sizes.
Consider replacing the theme with one that doesn't take up a lot of space.
2. No Chatbots Present on the B2B Website
Gone are the days when customer representatives need to be online all the time to attend to customers. Now, you can integrate chatbots of different kinds to do the same job.
Your B2B website may have lower patronage if there is no chatbot to help the visitors when need be. Therefore, consider integrating a live chat feature, for instance, to help the visitors get in touch. The feature may also be AI-powered, making it simpler to make suggestions to the visitors.
3. Overlooking the User Experience (UX)
The User Experience (UX) or perception of your B2B website could be another mistake you are making. If the experiences are more negative than positive, you will likely lose more sales in the long run.
Therefore, pay attention to the UX, including:
Adding drop-down menus to pages that have larger content.
Using the right fonts, whereby the main content should be bolder.
Keeping things consistent throughout the B2B web design.
4. The B2B Website is not Optimized for Search Engines
Search Engine Optimization (SEO) remains one of the best ways to get organic traffic from Search Engines like Google. Thus, make sure that your B2B website is optimized for the same by:
Use the keywords related to your business on your website's content.
Indexing the pages on Google.
Setting up Google Analytics to help track important activities on the site.
5. Failure to Setup the 301 Redirects
If this is not a new B2B website, you have likely had one before. One mistake you may be making is to ignore the old metadata and links you may have acquired on the other site. Understand that it may take some time to get these links again.
Therefore, consider setting up the 301 Redirects, which helps you migrate or transfer the old links and metadata from the other site to the new one.
6. Not Building Your Brand's Identity
Building an identity for your brand is much more than designing a stunning logo or creating a tagline. It also includes having a consistent tone for your content and being strategic with how you go about marketing the services offered.
Also Read: Insider Secrets of How to Use Craigslist in Your B2B Marketing
If you are missing that, it means you are making one of the B2B website mistakes.
7. Unclear CTAs
Call-to-Actions or CTAs for short are statements used to trigger the readers to take an action. It could be asking them to purchase a product, add another product to their cart or book a call.
If the CTAs are unclear, you may lose a sale. Do the following to put your B2B CTAs in order:
Add the CTAs to buttons that make clicking easier.
Link out the CTAs to the particular product or service being talked about.
8. Absence of Conversion Paths
Call-to-Action (CTA) buttons are not all you need to record more sales or make more conversions on your B2B website. Landing pages and thank you pages can also be helpful. So, go ahead and integrate those.
9. No Regular Updates on the B2B Website
As much as a website is considered "dormant" in the sense that it may not be updated for some time, you can still do something about it. This includes changing the CTAs from time to time, changing the image on the Homepage, and redesigning the website during special events, such as Christmas.
A better way to keep the B2B website regularly updated is by integrating a blog. Through the blogging section, you can talk about the latest services, how they can be helpful to the customers, and any other information you want to share about your industry. Take a blogging course today!
10. Not Optimizing the Website for Cross-Platforms
Remember that mobile devices are mostly used for accessing websites. So, if you have been optimizing the B2B website for desktop only, you made a mistake. Rather, deploy cross-platform access that makes it easier for the website to be accessed on mobile devices, desktops, and tablets.
Stop Making Mistakes when Developing Your B2B Website
Most of the mistakes in this article can be fixed in real-time. Now that you know the mistake you have been making and how it may have an impact on your B2B business, go ahead to avoid them and design a fully-functional B2B website.