What does homeowners insurance underwriting mean? Underwriting is the process through which insurance firms determine how much coverage a potential policyholder requires versus the possibility that they will file a claim. They use this information to calculate a monthly premium.
Who Exactly is an Underwriter?
In the insurance industry, an underwriter assesses and determines how much coverage a policyholder should receive, as well as assessing risk (the likelihood of a claim) and deciding whether or not to insure the policyholder. An underwriter uses this information to calculate how much a policyholder should pay for renters or homeowners insurance.
Homeowners insurance underwriting is the term for these thoughts and calculations.
How homeowners insurance underwriting process works is that they use computer software programs to determine whether an applicant of a policy should be approved or not. When they evaluate your insurance application, it helps them calculate what your coverage amounts and premiums will be.
ALSO READ:
The House and Renters Insurance Underwriting Process
Insurance underwriters examine insurance applications and, based on their risk assessments, either accept or reject a potential policyholder.
Insurance underwriters in the United States examine how much coverage a policyholder wants vs the level of risk associated with that person while evaluating the coverage request and deciding whether or not to offer an insurance policy.
Insurance underwriters also conduct risk assessments on existing policyholders, provide risk management advice (for example, should they renew a policy if someone presents a large risk), and evaluate coverage amounts on a case-by-case basis.
Factors That Influence Your Risk Score in Homeowners Insurance Underwriting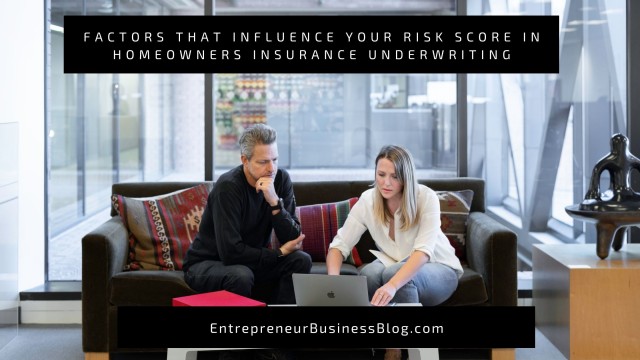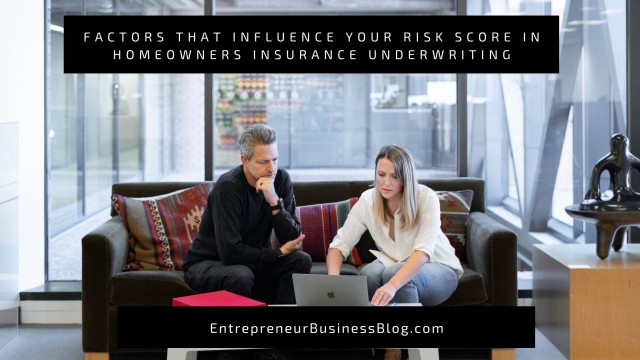 When evaluating a potential policyholder, underwriters take into account a number of variables.
Here are a few items that can wreak havoc on the homeowners insurance underwriting process (and your monthly premium), but are simple to fix:
A roof that has been neglected.
You haven't taken any measures to update the old structure.
Wiring or plumbing that is outdated
A scarcity of home security measures (no deadbolt, sprinklers, fire detector, etc.)
If you take the necessary measures to update the information above, underwriters are likely to reassess a particular risk or group of risks once the new information is offered to them.
ALSO READ:
The History of Underwriting
The term 'underwriter' was first used in London in the 17th century. As a worldwide commerce center, the city saw an increase in demand for ship and cargo insurance.
Edward Lloyd's coffee shop became the go-to spot for this type of insurance. Each partner would accept the danger of a sea cruise and sign their name next to the level of risk they were willing to take. This 'underwriting' paved the way for the modern-day Lloyd's of London.
However, in the realm of underwriting, not much changed from the 18th to the 20th centuries. A group of people sat about looking over files upon files of data obtained from as many sources as possible, painstakingly crunching the figures, and determining whether or not a particular application was a "good risk."
Today, though, we're dealing with a radically different world, thanks to the internet, automation, and the ever-increasing computational capacity. The future of underwriting is one that adapts to shifting market conditions.