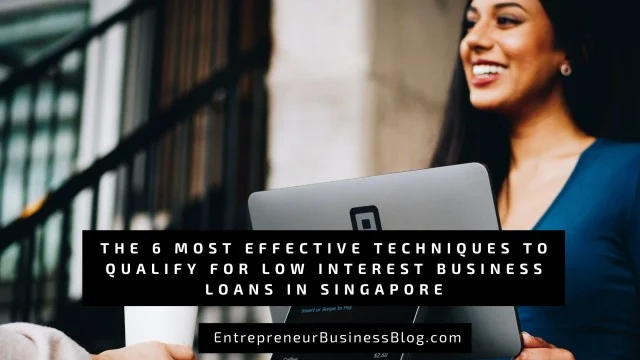 Are you looking for business loans for expanding your business in Singapore?
Are you hesitant to pay high-interest rates because it will eat your profit margin?
Do you want to know how you can get low-interest business loans?
If yes is your answer, then you are about to discover some of the most simple yet effective tips which will qualify you for business loans at significantly lower interest rates.
Business loans as investments to grow and scale your existing business, or for starting a new one can be really helpful in the initial stages. And getting low-interest monthly installment loans in Singapore can help you achieve all your business outcomes in Singapore with finesse.
But not everyone knows all the nitty-gritty elements to unlock the lowest interest business loans.
Don't worry. We got you covered.
Get to discuss some of the best and result-oriented techniques you need to follow so that banks or private investors can give you the lowest interest loans.
1. Showcase a sufficient cash flow amount when seeking business loans in Singapore
If we boil it down, the basic science behind getting the lowest interest rates from the financial institutions depends on trust.
You need to create trust in the financial institutions to repay the loans within the promised period or even earlier. Once you establish the trust, you can negotiate with the financial houses on the lowest interest rates.
The best way to create loan-repayment trust is by having a steady cash flow in your business; you need to showcase a healthy business credit profile. The more you improve your credit score, the higher your chances of getting more loans with lower interest.
If you have a solid payment history, you can show your business financial books to represent all your business transactions, profits, etc.
2. Represent a solid business plan
If your loan amount is on the higher end, you can present a solid business plan and showcase your five-year business growth prediction statistics to create trust in the decision-makers of the financial institution.
Having a professional business plan showcases your commitment, professionalism, and vision for your business. This is an important add-on factor that can help you reduce the interest rates, and also increase the chances of getting the loan request processed quickly.
You can add the goals of your company, strategies, business priority, and the purpose of your loan to paint a crystal clear picture in the minds of the lenders to set up a solid trust base.
ALSO READ:
3. Have a healthy credit score
One of the most important factors lenders uses to analyze whether they should approve your loan request or not is your credit score. It is also a factor that can help you negotiate your business loans to as lower interest rates as possible. The higher your credit score, the better.
If you want to avail of a business loan at a lower price, you need to have a credit score of over 700. Moreover, if your loan is revenue-based, it's only because you can avail of the loan because of a decent credit score.
It helps the financial institutions build a trust that you can repay the loan quickly, offering a lower interest and quick funds processing.
If you don't have a healthy credit score, you need to build a great credit rating or use other criteria. Ask your bank for different options you have to avail business loans at lower interest rates.
4. Keep your financial statements in check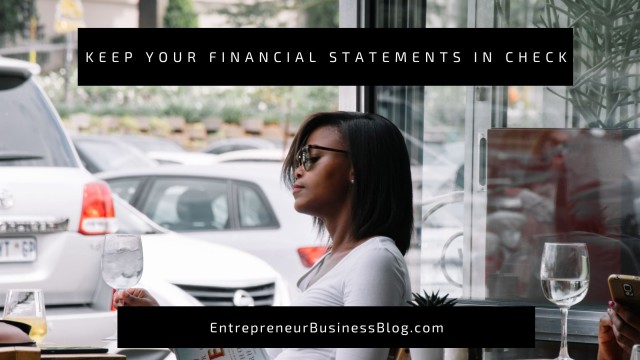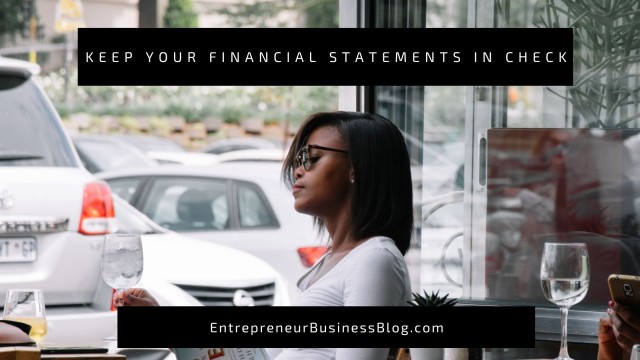 Before you approach any lender, you need to check your financial reports. Any lender will go through all your financial statements to ensure that everything is on track and you can repay the loan.
It helps determine the creditworthiness and enables the lender to offer you the best and lower interest rates.
Don't try to fall into wrong practices, tweak your financial institutions, and sugar coat it to allure the lenders to achieve lower interest rates. It may have adverse effects on your business once caught.
You don't want your business to be in the bad limelight, right?
So keep it genuine and thoroughly check your financial books and don't cook them.
5. Provide personal guarantee if necessary
Being an entrepreneur, if your business doesn't have many assets which can act as a solid credibility point in case of loan processing, you can choose to give a personal guarantee on behalf of your startup or business.
If you have a co-founder, they can also give in an additional guarantee to close the loan agreement deal. You'll promise your assets as collateral if you cannot repay the loan yourself.
Once you promise the financial institutions a personal guarantee, you can negotiate the interest rate pricing.
ALSO READ:
6. Be in the eligibility criteria
Before applying for a loan, ensure that you fall within the business loan eligibility criteria. Do proper analysis before you apply for your loan.
You won't be eligible to achieve lower interest rates or even the loan processing if you are not eligible for the loan amount.
There are different eligibility sets for different loan amounts. Ensure that you are eligible for the amount you require.
If you follow all these factors and can secure lower interest rates for your business, it will help you be free from the repayment burden and even save your profits.
You can also build a solid relationship with your financial institutions, and chances are they'll be able even to lower the interest rates in your future loan transactions as well.
Are you ready with your business loan application?
If you need to scale your business to new heights or launch a new product/service or subsidiary, you require a large chunk of funds to kick-start things.
In Singapore, Europe and America, business loans are the simplest and most effective ways to achieve your business outcomes, but every business owner wants lower interest rates to avoid slacking off their profits.
Now that you know some of the vital tips and techniques to acquire low-interest rates, ensure you follow these before and during your loan application procedure.
If you can build solid trust and relationships with the financial institutions, there's good news waiting for you for sure.
All the best with your loan application.