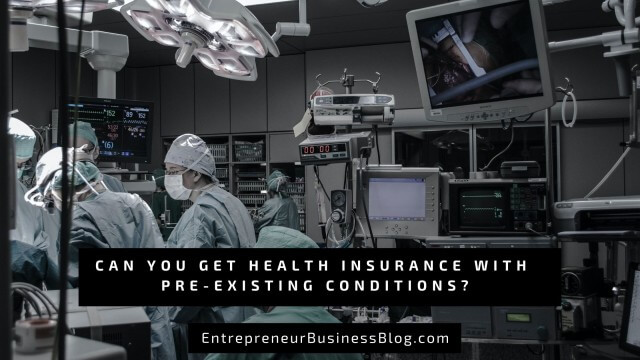 Even if you were diagnosed more than five years ago, most health insurance companies consider any ailment for which you had symptoms or received treatment in the previous five years to be pre-existing.
However, some insurers include any diseases for which you have received treatment in the last three or seven years.
Read your insurance policy carefully to make sure you know what you're getting.
What Kind of Health Insurance Cover Are You Looking For?
If you have pre-existing problems, you can still purchase health insurance policy, but you may find that the plan does not cover them.
If you have diabetes, for example, most policies will pay for private treatment if you break your leg but not for any diabetes-related symptoms.
Some insurers agree to cover specific conditions, particularly if they determine that they are small or unlikely to recur. Check the terms of an insurance contract to understand what conditions it can include.
After five years of symptom-free living, most health insurance companies in the United States agree to start covering a condition.
For example, if you suffered a back injury three years ago and stopped receiving treatment, your coverage would not cover any additional therapy for two years.
However, if you haven't had any therapy, medicine, or check-ups in the previous two years, it may cover back injuries again.
ALSO READ:
What Medical Insurance Policies Can You Choose from?
When you apply for health insurance, insurance firms can utilize one of two forms of underwriting. Some companies allow you to select the sort of underwriting you want.
Below are the different kinds of underwriting you can choose from when seeking for the best health insurance quotes in the United States.
Underwriting for Full Medical Coverage
You'll have to give your medical insurance company a lot of information about your medical history. This usually entails answering health-related questions and granting your insurer permission to see your medical data or contact your primary care physician.
Medical insurance providers use this data to assess their risks and make decisions if they are willing to provide you with insurance.
Moratorium Underwriting for Health Insurance
When you apply for a health insurance policy with moratorium underwriting, you are not required to supply specific medical information. If you file a claim, however, your insurance will investigate your medical history before agreeing to cover your therapy.
If your health insurance policy does not cover pre-existing conditions and you try to make a claim for treatment for an ailment you've had in the previous five years (or any other time period stated in your policy's terms and conditions), your claim will be denied.
The good news is that if you don't have any symptoms during the moratorium period, which is usually two years, some pre-existing conditions coverage may be reinstated.
Many policies do not cover chronic ailments, but some do allow you to pay extra to have them covered.
ALSO READ:
Chronic diseases require continuing and consistent treatment to help you manage them rather than a one-time cure. These are some of the chronic diseases where they offer health insurance coverage with pre-existing conditions:
Diabetes
Asthma and hay fever are two common allergies.
Blood pressure that is too high (hypertension)
Eczema, acne, and psoriasis are examples of skin conditions.
Glaucoma
Some policies will cover one-time payments for your chronic condition, such as a hospital stay, but recurring costs, like medication or follow-up appointments, are usually not covered.