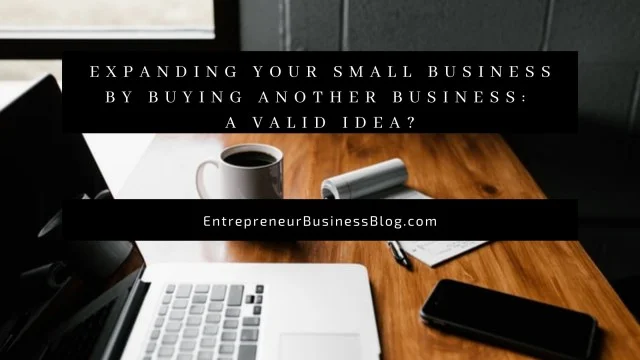 Are you a small business owner who is looking to expand your operations and extend your market share?
Did you know that acquiring a new business is one of the surest ways to grow your existing operations?
Have you been on the lookout for factors that can help you improve your decision-making process?
The last decade has seen entrepreneurs adopt new ways and means to grow their business operations. From securing business loans to acquiring smaller competitors, entrepreneurs are willing to take calculated risks when it comes to pushing growth strategies. 
In this regard, buying or acquiring the operations of a similar smaller business has become a viable option. In most cases, getting finance to buy a business has become a proven and successful method for entrepreneurs.
If you are an entrepreneur that is looking at business acquisition finance, then you should be interested in what we have to say. We speak to leading business experts to help compile the points in the article.
5 Important Factors to Consider When Buying a New Business
If you have taken the decision to expand your growth and opportunities by acquiring another business, then you need to focus on some important factors that can help you
1. Set your exact needs and requirements
Before you look to secure finance to purchase an existing business, you need to set the right expectations. This means looking at what kind of industry you would want to approach. Additionally, you also need to look at the size, location, and industry. If you do not want to receive emergency calls at off-hours, you might want to stay away from such industries.
2. Start the process of researching for businesses
Most entrepreneurs that look to buy a business have already something or the other in mind. This might involve picking up a smaller business that is up and coming as a competitor. Or, it might involve getting in touch with a similar or related industry that can help in the business chain. It is essential that you start engaging in strong research and analyzing the pros and cons.
ALSO READ: 5 Critical Factors to Consider Before Expanding Your Business Abroad in 2022
3. Research the valuation, details, and financial standing
If you have zeroed down on at least five probable options, you need to start researching and digging deeper. This means understanding the valuation of the business, evaluating its resources (fixed and movable assets), and checking out its liabilities. As an entrepreneur, looking to purchase a new business, you need to limit the risk exposure in every sense.
4. Get the funding required for the acquisition
A standard operating procedure in this regard is to get in touch with an established lender and explain the proposition to them. You will be required to submit business details, including your own financial statements. You can either go for a business loan, raise money from investing and VC firms or opt for incremental seller financing, depending on what works best for you.
5. Setting the right terms and conditions of the sale
Once you have everything in place, you need to make sure that the Sale Agreement is made. This involved setting the right terms and conditions in place. Make sure that you work with both the financial institution (if you are opting for finance to buy a business) as well as the business you are acquiring. This needs to go through several drafts before getting finalized.
ALSO READ: On Selling Your Home to Fund Your Business
Checklist to Follow When Looking to Pursue Business Acquisition Finance
Buying a business by securing finance is not as easy as it looks. If you have a great credit score and the right ideas, the same will help you make the process smooth enough. However, there are still some areas and checklists that can help you set the right process.
Looking at the Financial Statements of the Business you are looking to acquire. Make sure to go back at least three years to help understand what is really happening with the business. Post-acquisition, you might lose one or two clients of the old business. Ensure that this is not doing a lot of damage to your future prospects of balance sheets.
When you approach someone to sell, you will get different answers. Business owners that are looking to sell will have some reason or another. Make sure to reach the bottom of their reason. They might have some confidential information that you are not aware of. Getting the complete picture will help you make an informed decision.
Financial institutions might look at the kind of funds you are currently holding. In most cases, the higher the funds you have, the lesser is the risk for the lender. Businesses that are looking to acquire others need to have anywhere between $150,000 to $250,000 in their accounts. This will help by ensuring some kind of security for the loan. This is where having adequate business insurance comes in.
You cannot raise up to 100% financing to buy another business. The lender will request you to make a down payment and then support with the remainder of the sum. This can vary between 25% to 40%. The lower the sum of the loan, the better it will be for you in terms of repayment and interest rates. You want to clear the credit as soon as possible.
Securing finance to buy a business can make or break your operations. If you do your due diligence, you will be able to get the entire acquisition done swimmingly well. If you falter and fail to make an informed decision, it can make you fall into debt and obligations.
The Final Takeaway
As an entrepreneur looking to acquire a new business, you cannot be hasty in your decision-making. Such processes might take anywhere between a year or two. You need to have the right motives when looking to make an acquisition. How the new business will help your existing operations need to be taken into consideration.
Everything needs to be broken down into numbers and data. Make sure that it is better to have no deal than to have one where you leave the table with added risk exposure. Valuations matter and they can help you come to a definite conclusion.
If you have any other questions, you would like us to address on the subject, feel free to reach out to us in the comments below. We would be more than interested to help address and clear as many of your doubts as possible on how to buy or finance your business.