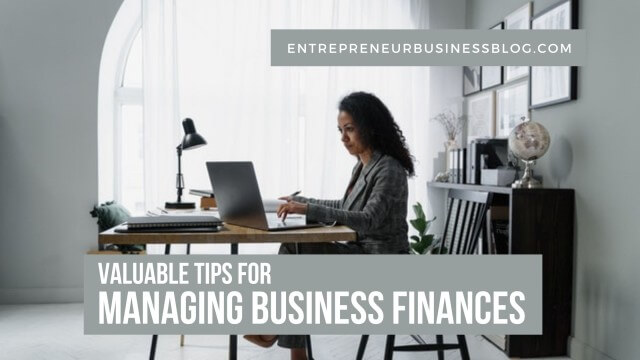 The importance of managing business finances in the UK can't be overemphasized when it comes to growing your company.
It goes without saying, but money is critical to businesses, regardless of their size or sector. As a result, companies pay close attention to their income and outgoings while monitoring what they can do to maximise their profits.
While most businesses will be able to manage their finances effectively no matter what, there will be others who struggle somewhat. Taking into account the financial difficulties UK companies have faced throughout the last eighteen months, it is easy to understand what we mean.
That being said, there are ways for companies to manage their finances, of which you can find out more about below!
1. Own The Appropriate Equipment
Naturally, to keep track of and manage business finances, you need the right software, programmes, and equipment to do so. If your company does not have the means in which to manage its finances, problems are sure to arise.
Make a list of what is appropriate for your line of work and how you go about accessing the right stuff. At the same time, you want to assess the software and programmes you are currently using and whether any problems are amounting from them.
Managing business finances can be a lot easier when you start using the right software to run your business. You can hire the services of a remote software developer in the UK to create the right app for you if it's not available in the market yet.
ALSO READ:
This takes us to the next point.
2. Assess Existing Processes
Firstly, when wanting to make effective changes in your business for the better, you need to assess what you are currently doing to determine areas of weakness. Without evaluating your current efforts, you will be going in blind, and no one wants to do that; you risk wasting time, money and resources in areas that do not need improving.
Payroll companies provide businesses like yours with one area to manage workplace benefits, salaries and taxes. While these processes usually work well, there may come a time where you are experiencing conflict with your payroll provider and are interested in moving elsewhere.
It is worth exploring a switching payroll companies checklist to ensure all your needs are met as soon as possible. Learn more here, and rest assured you will be relieving any undue stress on yourself and your employees.
When you relieve your workers of undue stress, it can go a long way in helping you boost employee loyalty.
3. Make Proactive Changes
While no one likes to play the bad guy, there might come a moment where you have to, all the while putting the needs of your company and other employees first. Suppose you are in a position where you find an employee is not working to the best of their ability. As a result, the business is losing money, which is every company owner's worst nightmare.
Begin by getting to the cause of why they are not working to the best of their ability. If you are able to help, then do so. That simple act can make an employee feel special and as a result, they wouldn't want to quit their job any time soon. This can be done by implementing certain support measures or offering time off where necessary. Business owners who do otherwise are the reasons why employees quit their job.
At the same time, you might be in the position where an employee has just become lazy and is slacking off because they do not care. In these moments, you should consider terminating the employment, for you would be continuing to lose money, both from lack of work on the employees' behalf and while also paying the employee. 
Final Thoughts on Managing Business Finances in the UK
Another small business guide to managing business finances is to ensure that you know the day-to-day cost of running your company. That way, you will know when your employees are misusing your raw materials or whiling away time in the office.
ALSO READ:
Which of these strategies for effective financial management in modern businesses have you tried and what was your result?