Stephanie has been working with your tech company in the United States for over 10 years. She's a standout employee in Human Resources – HR pro. Today, she handed in her resignation—effective immediately.
You're panicking thinking of all she does for your tech company in the United States. These are some big shoes to fill.
You need quality. You need reliability. But most importantly, you need someone who is specialized in human resources and has the depth of experience that makes for an easy transition.
The average manager might contact a local temporary staffing agency, only to get a subpar candidate who already has one foot out the door. Or they might just put the position up on job sites themselves, hoping to find a qualified candidate in time. 
You aren't the average manager. There's another way. We want to show you what to do when your HR Pro leaves your company and you didn't see it coming.
1. Identifying Critical Resources
Identifying critical resources to keep operations running efficiently is vital to success in any business. Experienced managers know when—and how—to delegate.
That's why when Stephanie handed in her resignation you knew it was time to call in an interim HR consulting service to quickly and painlessly replace her in the near term.
Your new, certified and experienced HR professional will be paying dividends in no time, keeping business operations afloat. It pays to delegate.
Even though there are some amazing benefits of hiring temporary employees, identifying critical resources within the organization will be a lot more effective and economical.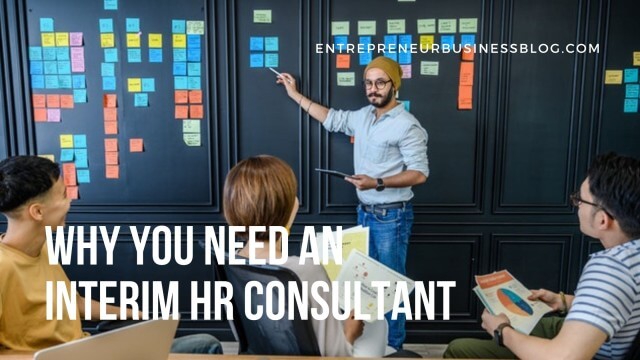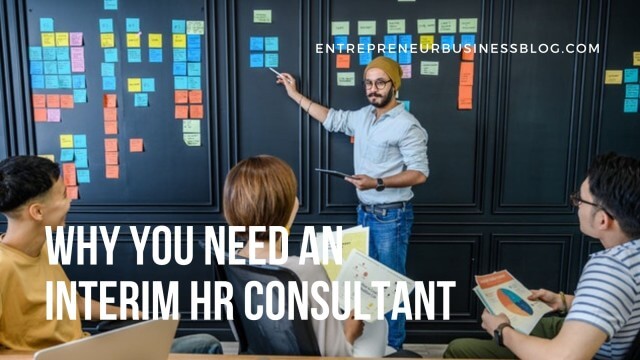 ALSO READ:
2. Understand the Benefits of an Interim HR Consultant
So, what can interim HR consultants do for your business?
While the average hiring process can take weeks or even months and leave your business in flux, interim consultants can be put in place within days, saving the most valuable resource we have—time.
Avoiding the time-consuming hiring process as a manager can help you focus on what's important, the bottom line. Even better, because all candidates are fully qualified, industry-specific and specialized HR professionals you can maintain your regular HR organization and processes. Moreover, this level of qualified applicants means, if you like your new hire, you can keep them.
Effective Managers innovate and use all the tools at their disposal to help their businesses perform. Interim HR consultants are the perfect example of a tool that can help distinguish you as a manager. Normal staffing agencies just won't cut it, you need a specific skill set, which means hiring an interim HR service with the expertise to make it happen.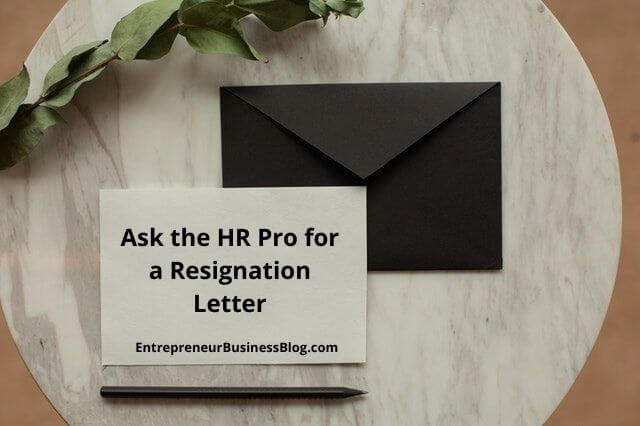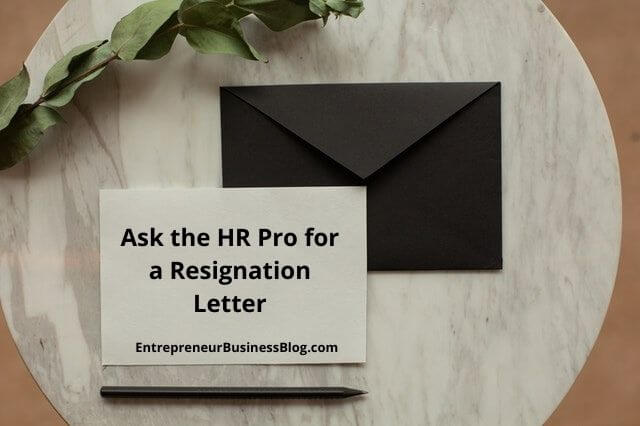 3. Ask the HR Pro for a Resignation Letter
After you've locked down your replacement of the HR pro. There are some other steps you should take to cover yourself legally so that you don't get sued by your employee in the future and prepare your team for the change in personnel. 
First, you need to ask for a resignation letter so you can add it to your old employee's file. This gives you a legal document that proves the employee-initiated termination. Asking for a resignation letter can also help clarify the final employment date for your ex-HR pro. 
If you are sued for wrongful, unfair or unjust dismissal, it may cost your company hundreds of thousands of dollars in a lawsuit. 
According to the employment tribunal statistics in the UK, the highest award in an unfair dismissal claim this year was £118,842. Of the 244,000 cases dealt with over this past year, 39% of them were unfair dismissal, breach of contract and redundancy payment claims, which are the most common types of claims.
4. Communicate With Your Team
The next step you should take after receiving a resignation letter is to communicate to your remaining team members what has happened and what that means as far as their responsibilities and opportunities going forward.
This is also a great time to publicly acknowledge the contributions of your departed employee and thank them for their work. Even after your employee leaves, maintaining a good relationship is just a good policy.
You can as well organize a send forth party to appreciate your outgoing HR pro. Doing that will make them have a lot of amazing things to say about your company on employer review websites.
Kevin Tan, founder and CEO of Snackpass was quoted to have said in an interview that the biggest challenge his startup is facing is "transitioning from building a product to building a team." That goes to show that being able to communicate with your team is something you must learn to do when a key employee is leaving at the time you didn't see it coming.
5. Consider a Counter Offer
Finally, you should consider a counteroffer to keep your HR pro on board. Finding and training a new employee can be costly, so if you can retain your employee you might as well try. Even if that isn't in the cards though, it's important to at least retain the relationship and make your employee's exit as positive as possible.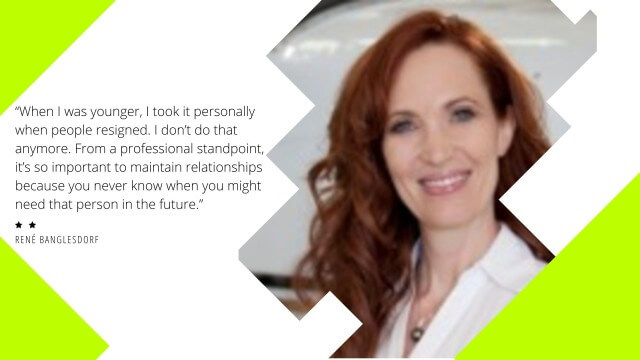 Just listen to René Banglesdorf, the CEO and co-founder of Charlie Bravo Aviation – a company that buys, sells and leases private jets, describing her experience with employee exits:
"When I was younger, I took it personally when people resigned. I don't do that anymore. From a professional standpoint, it's so important to maintain relationships because you never know when you might need that person in the future." 

René Banglesdorf, the CEO and co-founder of Charlie Bravo Aviation
These days with the popularity of job sites and employer reviews websites, how an employee feels about your company after they leave is important to the quality of candidates you will get in the future. Poor reviews on Glassdoor, Indeed or other job sites lead to poor quality candidates at your door going forward.
ALSO READ:
What Great Managers in the US Do When their HR Pro Leaves the Company
After you've made sure the exit process has gone smoothly, and you've locked down an interim HR pro, you can focus on long-term hire. 
The process may take time, but if you've followed the above steps your interim HR pro should have you covered. So sit back, relax, take your time, and find that perfect person to fill the void.
When an employee leaves the company it can put a lot of stress on managers, that's why it's so important to use all the tools at your disposal to make for a smooth transition. Hopefully, these tips will help you do just that.