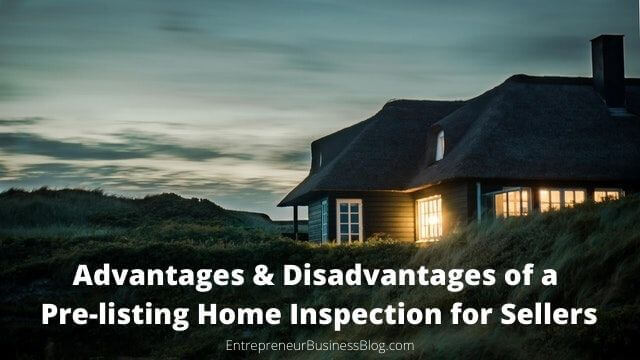 A pre-listing home inspection is an important process when it comes to buying or selling a home in a way that eliminates bottlenecks and increases the speed of sale.
The very essence of home inspection for a buyer is to help them renegotiate terms based on their findings in the course of the inspection. And if they are not satisfied with the terms offered by the seller, they will willfully back out without losing their investment.
A home inspection helps to protect the interest of the buyer so that they won't start having buyer's remorse after investing in a real estate property.
But the question is, does inspection favor sellers the same way it favors buyers?
For sellers, the home pre-inspection process could be a time-consuming season because they will have to wait for several weeks to get feedback from the real estate agent or direct buyer.
But to save time and still be able to sell your property at the rate of what it's truly worth, real estate experts recommend pre-listing home inspection.
Now, I'm sure you want to know what pre-listing home inspection is in the United States, benefits, cost implications, and when to get it.
What is a pre-listing home inspection?
A pre-listing home inspection is the same, be it in Europe, America, or South Africa. This is the process of hiring a professional home inspector to examine your real estate property so that they can identify any potential repairs that need to be made in order to increase the value of the investment and also to help you know the true worth of your asset.
While this sounds like a great idea, there are some advantages and disadvantages of pre-listing inspection. You need to be aware of them before making your choice.
What does a pre-listing inspection cover?
A pre-listing inspection focuses on the proper functioning of all major systems and components of the house: heating and cooling; electrical; plumbing; roofing, HVAC, foundation and structure; siding; and doors and windows.
The content of a pre-listing inspection is contained in a comprehensive inspection report presented by the professional home inspector.
How much does a pre-listing home inspection cost in the United States?
In the United States today, the cost of a pre-listing inspection depends on so many factors. Some of the highest-rated home inspectors charge as high as $450 and in some not-so-popular states, it can be as low as $199.
Here are factors that determine the pre-listing inspection cost: the size of the property, age, and location.
Before hiring a professional inspector, it's always advisable to compare quotes from a few home inspection providers near you.
ALSO READ:
Let's look at the pros and cons of a pre-listing home inspection in the United States.
The Advantages (Pros) of a Pre-Listing Home Inspection
1. It exposes the true condition of your home
Everything might look okay at the face level until a thorough professional pre-inspection is conducted which could lead to exposure of potential issues.
This can help you avoid any issue that might come up which you wouldn't want your buyers to notice and use against you when pricing.
If an error is noticed on the floor, walls, roof, or any part of the building, you can get ahead of it before it denies you the privilege of increasing the selling price of your property.‍
2. Pre-listing inspection helps you build your credibility before potential buyers
‍When you hire a highly rated property inspector to conduct your pre-listing inspection, you can rest assured that your potential buyer won't have any form of remorse after the purchase.
To a large extent, this can help you make your home stand out from the crowd.
When a buyer knows that a pre-inspection has already been conducted on the property, it can help eliminate any suspicions they may have about the condition of your home, increase the trust they have for your brand and help you sell your home faster.‍
3. Pre-list inspection in the United States can speed up the selling process
How can you close a real estate deal faster? One of the ways is by first having a professional pre-listing. Closing a real estate transaction can take a long time if you fail to address certain issues that could have been identified in the course of a pre-listing inspection.
When your property is not overpriced but is in line with its perceived market value, it will not sit on the real estate market for a long time.
The most accurate way to determine the market value of your real estate property is to work with a professional pre-listing home inspection provider near you.
ALSO READ:
The Disadvantages (Cons) of a Pre-Listing Home Inspection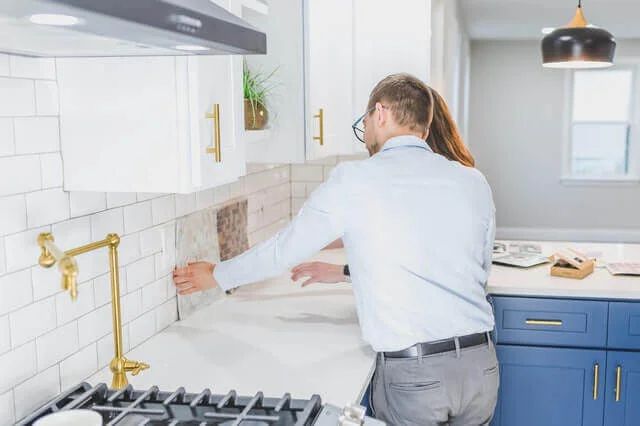 1. It will attract additional expense‍s
Since the cost of a pre-inspection is covered by the seller, this will make them spend more money while trying to sell a property.
Depending on the age, size, and location of your real estate property, a pre-inspection can cost you anywhere between $199 to $450. This doesn't include the cost of any repairs that may need to be carried out if the roof, walls, floor, or plumbing systems are not in perfect conduction.
If you are already on a low budget, you may start dragging your legs regarding selling your home. However, you might need to make further inquiries from realtors in your areas on what you can do to save money on your renovation.
2. The law demands that you share your pre-inspection report with the buyer‍
During the home selling process, sellers are required to complete a Seller's Disclosure Notice or SDN. The SDN is a document that, as a seller, you must complete to disclose everything you know about the condition of your home.
Even if the issue is minor, it may put off potential buyers and make it harder for you to sell your home.‍‍
3. You might have to pay for unnecessary yet unavoidable repairs
What if the buyer's home inspection is less thorough than your pre-listing one? You could end up paying to fix some items that would have otherwise gone unnoticed.
The other downside here is that you might find it extremely difficult to sell your home if you fail to repair these problems that your pre-listing home inspection exercise brought to the limelight. It could be faulty electrical wiring, a leaking roof, or a shaky foundation – you have no option but to fix them if you want to put your home for sale.
ALSO READ:
‍The Difference Between Home Inspection and Pre-listing Inspection
The major difference between pre-listing inspection and home inspection is that the seller foots the bill for a pre-listing while the buyer pays for the home inspection.
In other words, the home inspection report is prepared for the buyer while a pre-listing inspection report is prepared for the seller.
But none of these two key types of inspection can substitute the place of appraisal that can only be conducted by neighbors and local real estate agents who understand the market value of properties in your area.
Selling a House As Is: How to Skip Repairs and Move On!
This infographic below perfectly explains how to sell a house as is, the cons and pros involved and things you must do.
Provided by
Selling a House As-Is: How to Skip Repairs and Move On!