ECommerce or electronic commerce is the online sale of goods or services through merchant websites. These electronic business transactions are done mainly through the internet. Here are 10 important tools and resources to help you get started with your own eCommerce.
This is the era of electronic commerce. In a globalized world immersed in the Internet, more and more entrepreneurs are choosing to develop their businesses online. This is generally a success because online sales are growing like crazy.
Part of the difference is that shoppers can view the products anytime and shop from the comfort of their own homes. This is also advantageous for auto-entrepreneurs who do not need to have a physical room. They can thus make significant savings in electricity, water, and others and use these resources to improve their products.
But for an online business to work, there are a lot of details that need to be taken care of. There is a lot of competition and mistrust on the Internet. Consumers do not fully trust online businesses due to the large number of scams that have occurred in the past. This is why it is important that your business has the tools we are going to discuss below. As the competition is strong, it will be very important to take into account the expectations of your customers and to give them the most satisfactory experience possible during the whole buying process (before the purchase, at the time of purchase, and after purchase).
10 Important eCommerce Tools and Resources
Shopify is an eCommerce platform that is the safest way to sell your products online, also it is one of the cheapest and easiest ways to sell. It is a dedicated eCommerce tool that is extremely flexible and can be as deep as you need. The pro plan – which is recommended – lets you set up a fully functional online store on your site with unlimited products, file storage, and bandwidth all included in the plan.
The fantastic thing about Shopify is it also allows you to link your eCommerce platform to your business offline offerings, creating a fantastic online and offline connection for your customers. In addition to that, it interconnects with your social media and other platforms, for example allowing customers to buy directly from your Facebook page. Finally, Shopify just released an abandoned cart saver. This amazing piece of kit lets you see what your customers have almost purchased and retarget them via email.
2. Oberlo
Oberlo is an online marketplace that helps small and medium-sized eCommerce businesses grow their operations through dropshipping. The advantage of using Oberlo is that you, as an eCommerce business owner, don't have to keep inventory and tie up your resources. Oberlo can help you find the products you want to add to your Shopify store and send them directly to your customers. You don't even need to handle the smallest details of the expedition as Oberlo will take care of it. All you have to do is browse to find the products you want to add to your store. You must order with the provider through Oberlo when you make a sale. The supplier will then immediately deliver the merchandise to your consumer.
The main advantage of using Oberlo over any other dropshipping service provider is that it provides a verified supplier list. In the unfortunate event that the supplier fails to hold its end of the bargain, an eCommerce business not only loses business but also its reputation. This is where Oberlo can help a lot. They have already pre-screened verified suppliers for you. Oberlo has tested these vendors to ensure that they deliver their items on time and offer outstanding assistance. You can be confident that the items bought will be received by your clients in the specified time period.
ALSO READ:
Thanks to advanced algorithms and deep learning, the Removal.AI tool can do for you in a few seconds what it would take you 15 minutes to do in Photoshop.
First of all by its simplicity: Removal.AI can be used for free. All you have to do is go to the site and search your computer for a portrait to crop and the background removal will be done automatically in a few seconds. Its effectiveness is nothing short of stunning.
4. Hubspot
HubSpot is a popular solution designed to streamline the organization, tracking, and development of leads for campaigns. You can ensure it does not scrimp on functionality as a product of HubSpot, one of the most reputable platforms inside the business. Moreover, email marketing goes beyond that.
It comes first on this list because it has offers that are only available on the paid versions of other products. For example, the platform comes with a robust contact management system that allows you to segment your prospects according to different criteria. You can also schedule and queue email delivery to a prospect for a personalized sequence. Finally, it allows you to decrease the time required to send recurring emails to track the effectiveness of your efforts and which ones do not work.
If you choose to upgrade to a paid version later, you can start using the intuitiveness of this email builder platform, create automated campaigns, and even perform A / B testing on your email campaigns.
5. Dropbox
Dropbox is a shining model of a B2B- and B2C-friendly SaaS with distinct corporate and household options. Cloud storage is available for all critical papers and files. With their desktop and mobile app, you can access your files on your computer and on any mobile device you own. You can also sync files from your computer and smartphone with Dropbox servers.
As a pioneer, Dropbox was the undisputed market leader for a long time and was just as long a synonym for cloud storage. Although the American tool now has to compete with some competitors, it still offers a solid offer that impresses individual users in particular with its ease of use and the free basic tariff. With Dropbox you can create a synchronization folder on the device of your choice. Files stored in it are automatically uploaded to the cloud and synchronized in real-time so that changes to the offline document are applied immediately.
ALSO READ:
6. Slack
Slack is an acronym for "Searchable Log of All Conversation and Knowledge". The software is a platform for online collaboration: You chat in a group or with individuals. Team members communicate with each other via channels, ask questions, get answers, and exchange files.
There are numerous extensions for integration, for example, you can integrate a cloud service such as Google Drive or Dropbox for joint document processing. Slack offers the potential to combine the different communication channels such as email, WhatsApp, and telephone in one platform. Thanks to the complete archiving, you can find all information in one central place. More and more companies are replacing email with communication with Slack.
7. Octane
Octane AI is a great chatbot-building platform. You can set up your robot in minutes and customize it. It lets you get in touch with your Facebook Messenger target audience. You may advertise your items with a customized message on Messenger since it supports Messenger marketing. You can even relaunch anyone who has ever interacted with your page.
Octane AI is an intriguing e-commerce technology for retrieving abandoned carts, answering customer queries automatically and transferring follow-up messages after buying with shipment and receipt reminders, and more.
8. Xero
Xero allows you to manage your accounting accounts in an automated way. It is an effective online solution for new companies who wish to start digitally managing their accounting. It also enables in real time the production of online invoices and the display of the cash flow. It has an application for mobile devices that allows you to use all these incredible functions from anywhere.
The wide variety of eCommerce tools that currently exist on the market is impressive. We recommend learning how they work and knowing which ones could save you more time and effort, paying special attention to those that can help you grow your business.
Try a few, stick with the ones that benefit you the most, and discard the ones that don't. Boost your business with the right tools and you will have taken another relevant step on your way to success.
9. Shutterstock
Shutterstock is one of the best places on the web to get the creative imagery you need. However, with their recent additions of image search tools and image and video editing tools, Shutterstock has made it easier to use the media you find there.
Shutterstock has one of the largest (if not the largest) libraries of photos, icons, HD and 4k videos, illustrations, vectors, and even music. It also has a lot of other features: you can search for images using another image, which is very useful when you want to find similar photos. You can use it to edit your photos and create presentations with the Shutterstock add-in for PowerPoint. Another cool feature is that every week you can get a photo and vector for free.
ALSO READ:
10. Google Trends
Google Trends is a service that finds and lists the terms most sought for. Google usually filters data using many factors on the search engine. Google shows the results at first sight by closely analyzing the keywords and sentences you typed into the search box of Google.
Above all, all common search phrases are updated automatically by Google Trends. This information may be based on different areas in real-time. It allows one to know global trends, whether in the United States or even Australia, at the click of a mouse. Interestingly enough, it sorts the data based on categories.
Start Building Your eCommerce Shop Now!
The eCommerce market is booming thanks to the multiple platforms that make it easy to create your own online store. Many big brands got their start in a basement. If you can meet a niche business demand in the retail industry, make the most of the resources available to help you identify contract manufacturers, obtain financing, and even reduce risk. to business activities on a global scale. The e-commerce market is both accessible and dynamic.
It is nevertheless necessary to have skills in the above-mentioned various and varied fields (logistics, communication, customer management, etc.) to succeed in standing out and attracting an ever-increasing number of customers. So, if you have an idea for an online store, we hope our guide has helped you in your journey to creating an e-commerce site.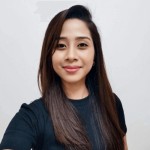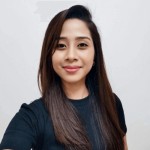 Yen Pedrajas is an ecommerce and digital marketing enthusiast who loves to share and write new insights and perspectives about marketing and growth hacking for startup businesses. Currently, she works as full-time Lead Editor at Removal.AI – an AI tool used for image background removal and processing photos ideally for ecommerce, web and app development and all other related industry that needs photo editing services.