For investors and business owners looking to register a company in Australia, it is imperative that you understand the incorporation process. Setting up a business in Australia is not as hard as many foreigners think.
In this article, we have developed a detailed step-by-step guide that provides you a better understanding of the same. This guide will ensure a smooth and hassle-free process.
Prior to the incorporation of a business in Australia, you must first decide on a business idea that is suited to your knowledge base and skill set. Once the business idea is decided, you need to conduct a market analysis to understand the suitability of your idea, identify key competitors, and target audience.
You must then check to see if you have enough funds to pay the required government fees during the registration process, start-up capital, and continue operations for the short run.
Once the above is completed, you must follow these four key steps to register company in Australia:
Step 1: Planning and Strategy
Once you have decided on your business activities, long-term objectives, and more, you need to prepare a business plan.
Once the business plan is prepared, you need to identify the most suitable form of business entity for you. You need to consider multiple factors including the requirements for each of these entities, the registration costs, tax burden, and more.
The forms of business entity available to choose from include Proprietary Limited Company (Pty Ltd), Partnership, Trust, Sole Proprietorship, Co-operative, Branch Office, and Representative Office.
You must also have a constitution for your business that clearly states the rules of managing the company, the decided share capital structure, the obligations of the various stakeholders, and more.
ALSO READ:
Step 2: Incorporation Process
Register the Company with the Australian Business Registration Service (BRS)
You must first register your company with the Business Registration Service to obtain the Australian Company Number (ACN) or the Australian Business Number (ABN), depending on your choice of business structure.
For the above step, you need to meet certain requirements:
Personal information of all the stakeholders (directors, shareholders, or UBOs)
Business plan
Proof of address for business
Credit card details
Additional requirements may be required to be met depending on the form of business entity. For example: for a proprietary limited company, at least one director and company secretary must be a local resident and for a public one, at least two directors must be local residents.
Most types of companies can be registered online and therefore, foreign investors need not travel to Australia for the incorporation process. However, companies with unlimited liability, public companies with the Australian Company Number (ACN) as the company name, and more cannot be registered online and must be done on paper.
What is the cost of registering a company in Australia? The cost of incorporating your business in Australia with the BRS depends on the form of business entity you have chosen and can range from AU$ 417 to AU$ 506.
Register Your Preferred Company Name Before Setting Up a Business in Australia
You can apply for your preferred company name in the previous step when registering for the Australian Company Number (ACN) or Australian Business Number (ABN).
Conversely, you can register your preferred company name with the Australian Securities and Investments Commission (ASIC) business name register before registering the company.
You will also need to trademark the preferred company name if you want exclusive rights to it as simple registration does not protect Intellectual Property (IP) and the brand of the firm.
However, before registering your chosen name, you must ensure that you check for the availability of it through the ASIC website.
Besides the above, you also need to check to see if your name is not copying any registered trademarks through the IP Australia's Australian Trademark search to prevent any negative action undertaken by a third party against your company.
If you wish to reserve your preferred business name before registering, you must apply to ASIC with Form 410. This will allow you to reserve the name for two months.
The cost of registering your business name in Australia is AU$ 37 for one year and AU$87 for three years. You can even reserve your company name by making an additional payment of AU$ 51.
Receipt of Documents
Once registration is completed, you will receive various documents including the Certificate of Registration, the Memorandum and Articles of Association, Corporate Key, and more.
ALSO READ:
Register for Tax with the Australian Taxation Office
Once registration of the business is completed, you will need to register for tax with the Australian Taxation Office to receive your Business Tax File Number. For a sole proprietorship form of business, you can use your individual Tax File Number and hence, would not need to register for a business Tax File Number.
You will also be required to register for additional taxes including the Goods and Services Tax, the Pay as you go (PAYG) Withholding Tax, and Fringe Benefits Tax, depending on your business activities.
For example: you must register for GST only if one of the following conditions are met:
If the annual turnover of the business is at least $75,000
If the business provides taxi or limousine hire services
If the business claims fuel tax credits
You must register for PAYG Withholding tax and superannuation if:
You are employing individuals to work at your firm and must pay the remuneration.
You are not required to pay any fees for registering for tax.
Register for Trade License When Setting Up a Business in Australia
You may need to register for a trade license as well, depending on your business activity and location. For more information on the requirements of trade license for your business, you can check the Australian Business License and Information Service.
For example: to provide financial services to clients, it is compulsory for your business to have an Australian financial services (AFS) license. The cost of registering for a trade license depends on the type of license you require.
Apply for Business Insurance
Businesses in Australia are required to have the following insurances depending on certain conditions:
Step 3: Open Bank Account
Once registration of the business is completed, you will need to open a bank account for your business. Most banks in Australia allow individuals to open a bank account online, without having to travel to the country.
In order to open a bank account in Australia, the following requirements must be met:
Proof of Address
Proof of Identity
Minimum deposit requirement
Some of the banks you can choose from include, National Australia Bank (NAB), Australia and New Zealand Banking Group (ANZ Bank), HSBC, and UBank.
ALSO READ:
Step 4: Stay Compliant When Setting Up a Business in Australia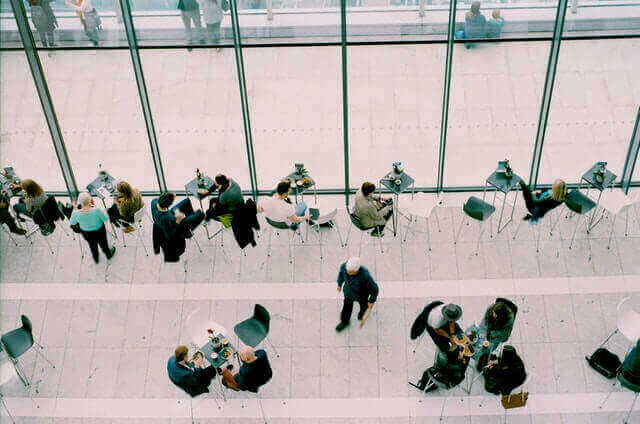 Once the incorporation process and any additional requirements are met, you must ensure that you are in compliance with the government policies.
All documents published by the company must have the ACN/ ABN mentioned.
You will be required to pay your taxes annually and any late payment will result in a penalty.
You are not required to file any annual reports for your business.
Besides the above, ASIC must be informed of any changes in the company's share structure, stakeholders, and more. To do this, the company must first register for online access by using the corporate key of the firm received with the other documents on registration. Then, companies can log in to the online portal using the ACN or ABN and change the required details of the business. If the changes are not recorded on the online portal within 28 days, a penalty will be charged.
If you decide to dissolve the business, you must complete the deregistration process and meet certain criteria. However, you cannot just stop operating because the business will still be registered at the ASIC.
The incorporation process of a business in Australia can be completed within one week by following the above steps. These things apply whether you are starting a pick and pack service business or commercial property business.