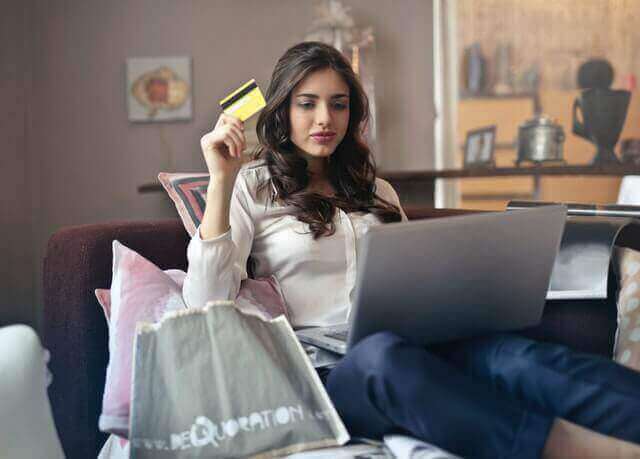 How do you build your e-commerce business from scratch and generate sales non-stop without sacrificing your health and the relationship you have with your loved ones?
Once a luxury reserved for select products and services, online shopping has now been embraced by businesses across industries.
The presence of e-commerce has been established in some capacity or another even in the remotest of locations. The COVID-19 pandemic and the curbs that accompanied it helped e-commerce find firm ground and grow exponentially.
According to a report by the United Nations Conference on Trade and Development (UNCTAD), in 2020, the pandemic raised the online sales share of the total retail sales from 16% to 19%. It also stated that global e-commerce sales increased to $26.7 trillion in 2019 in a 4% hike from the figures reported in 2018. And these are just pre-pandemic numbers.
Naturally, there is a growing interest in establishing tech-based start-ups the world over. This is why startups and founders are favoured in some European countries. But where does one start? How do you create an e-commerce business from nothing? Surely, it is a painstaking task rife with risks and the need for meticulous planning.
Here's the step-by-step guide for creating your e-commerce business from nothing:
Create a Niche
Before all else, identify your niche. Consider your areas of expertise and how your skills can be marketed. You must also grasp your position in the market – where do your skills and the product you want to sell stand? Is there a market for them? And, finally, what product do you wish to sell?
Just because you possess a certain type of expertise, or have the ability to sell a particular product, does not always mean you should stick with it.
You are advised to steer clear of products sold by a large number of sellers, or goods the markets of which are dominated by big brands. Do all you can to avoid oversaturated e-commerce niches. 
While you should be cautious of excessive competition, remember that the absence of any competition is also a red flag. Little competition is indicative of the lack of a lucrative market for the product in question.
Choosing a particular niche comes towed with the benefit of working with other businesses that may be offering similar services to yours. You can promote each other's products, thereby growing your customer base.
Remember, offering a vast variety of goods or services is not viable financially and operationally. The procurement and distribution of diverse goods and services is a challenging affair. So, pick your niche.
ALSO READ:
Research Your E-Commerce Business Models
A well-defined business structure is the backbone of any successful venture even if you plan to put an e-commerce business for sale in the future. Investing time and efforts into creating a suitable business model is likely to go rewarded and will result in the creation of a successful business enterprise.
The strength and promise of the business model are among the first things a potential eCommerce aggregator is interested in locating.
An e-commerce business model is essentially a guide made with ample foresight. It is targeted at creating a robust business that can weather the vagaries of unstable market conditions, unfavourable economy and other micro factors that may place you in a disadvantageous position. It will help you and your associates identify the value proposition, competitive advantage, core structure, target market, resources, revenue model, cost structure and profit margins of the business.
For those floundering for a suitable e-commerce business model, here's a piece of advice – no one model fits all. You can study sample models adopted by other businesses and zero down on the one that best suits you, or borrow from multiple options to design your own. Here's a look at some popular e-commerce business models –
Subscription: A customer makes recurring payments (monthly, quarterly, yearly or otherwise) for continued access to a service or product. Online streaming platforms like Netflix or magazines such as the New Yorker use this.
Dropshipping: Under this, a business does not keep the stock of the goods, but accepts orders from customers. The idea is to pass the orders taken to the manufacturer, wholesaler or another retailer. You can check out this ultimate guide to running a highly profitable dropshipping business.
Freemium: Usually spotted in software businesses, the freemium model offers free access to a tool but disallows the use of certain features unless users make a subscription payment.
White-labelling: A business procures products from another company and rebrands them to sell them as their own. Here are some advantages of selling private label-right products.
Crowdsourcing: Work is sourced from a number of people on the internet under this model. The advantage is that this model allows you to tap into the vast amount of talent available on the internet. Examples are YouTube and Wikipedia.
This list is far from exhaustive and excludes the more traditional business models such as franchise, distribution, manufacturer, and retailer.
Target Market and Product Ideas
Now, the next question is – who will buy your product? Identifying and studying your target market is imperative so that you can get a sense of how to plan marketing and sales strategies. Imagine who your ideal customer is, how old they are, where they live, and how much money they make.
Now, you can create your marketing campaigns around this persona with a fair estimate of how the customer would respond. Such information about your customer base gotten from effectively testing the new e-commerce product ideas will help you focus your energies in the right direction and optimise your procurement, marketing, and sales operations.
Once the basics of your business such as the product being sold and the target market are in place, it is time to assess whether the business is viable.
Aspiring entrepreneurs must check for the market size and demand, competition and trends. When it comes to the product, you should determine the selling price, whether sales will be seasonal, research the regulations around selling your product, as well as the potential markup.
Register Your Business
The next thing to do is to select a name for your business and build a brand. Your brand should reflect your personality and the nature of the products or services you provide. This applies whether you are starting your business in Malta, Hong Kong, the United States, Australia, Canada, etc.
The name of your store doesn't necessarily have to be the same as the legal name of your business. To check whether a name is available, you can go to your Secretary of State's website. Consider visiting the US Patent and Trademark Office website as well.
If you are in Australia, here's the step-by-step guide to registering your business in Australia. And another one on how to register a business in Malta as an international citizen.
Once these things are in place, you must register your business. Registering your company will offer you taxation benefits as well as legal protections. You can choose to register your business as a sole proprietorship, limited liability company, partnership, or corporation. Do not forget to look into the advantages and drawbacks of each.
ALSO READ:
Licenses and EIN
To start conducting business transactions, you will need a business bank account. A business bank account is also required to file taxes. To create such an account, you need to get an employer identification number (EIN) from the IRS.
A lot of e-commerce businesses are run from homes, which is why not many licenses and permits are needed. However, you should have identified which permits you will require in the research stage. If you are running a general partnership or a sole proprietorship, you need not register your business with the state unless a DBA is required. Some licenses that you may need are sales tax, signage, safety, health, environment, building, and construction permits.
You might want to check out how to apply for the Federal tax number.
Create an Online Store
At this stage, most brick and mortar stores would scout for a physical location to run their operations from.
For an e-commerce store, you need to start building your website. You can hire a website developer to create your business website from scratch. Alternatively, you can also build a website using software or an e-commerce platform. Take note of the features offered by various platforms such as payment gateways, SEO-friendliness, loading speed and others.
It is now time to source your products in order to list inventory on your website. Using Niche Scraper can help you find hot selling products to sell in your e-commerce store. You will have already established how to source your products in the research stages. When creating your website, you need to think about how the customer interacts with it while browsing or shopping.
Market Your Business
Finally, an entrepreneur can start marketing their e-commerce business. Ads on social media and Google, SEO optimisation and the many marketing tools that are offered by e-commerce platforms are a good place to start. You can even deploy offline marketing strategies to grow your e-commerce business.
When the e-commerce business is running, keep track of the marketing strategies that work and finetune your approach accordingly. Sometimes, customers may be visiting your website but your sales may not reflect this traffic. Google analytics helps solve this problem. Several other tools can help you monitor and enhance the sales process.
How to Drive Sales in Your e-Commerce Business from Scratch?
Now that you know how to start an e-commerce business from scratch that can work in the United States, the UK, Australia and in other developed countries across Europe and Asia, you need to optimise it to draw more customers and generate more sales using an automated process. The key is to identify problems unique to your business and fix them. 
Here are some of the e-commerce sales boosting strategies you can start implementing today:
1. Identify the reason behind the dip in sales
Is your website designed to enable a flawless customer experience? If not, customers are likely to get frustrated quickly and leave before buying anything.
Moreover, your ads may be targeted at the wrong people who are not interested in buying your product. You can solve this by simply using PPC marketing to boost your e-commerce income.
With e-commerce websites flooding the internet, customers are wary of which ones to trust. If your products are priced higher than your competitors, buyers are less likely to trust you and will instead quickly move to other businesses. Sub-optimal customer service can be another reason for reduced sales.
2. Build Brand Trust
Start with the quality of products and services offered. Deliver what you promise on the website to establish an honest relationship with your customers. Engage with your customers on social media and through marketing campaigns.
Offer the right price for your product. Check what your competitors are charging the customers. Consider switching vendors if they are asking for higher prices compared to others.
3. Offer Good Customer Service
Listen to your customers and work on resolving complaints quickly and efficiently. Chatbots on your website can answer most queries. You can offer around-the-clock phone support service, and send personalised emails or messages in response to complaints.
How quick you are to resolve a customer's complaint can be a deciding factor of whether they will stay or leave. You might want to hire dedicated virtual receptionists from different time zones who understand the importance of good customer service.
4. Package Your Product Right
If you are selling physical products, ensure that you use professional and quality images on your website. You can hire a professional photographer to work with your team if you can afford one.
This should be accompanied by unique copywriting for your taglines, descriptions and other content so that you can set your product apart. If you are just starting out in your e-commerce business journey, you might want to partner with a freelance copywriting agency in North America.
The use of SEO-compliant keywords and style can further help increase your brand's visibility.
ALSO READ:
Conclusion
An e-commerce business, like any worthwhile venture, takes knowledge and patience to build.
The job of launching a profitable e-commerce business does not end with your website going live. To ensure that your business reaches its full potential, engage with your target market.
Any problems with your online business require surgical precision to address, so don't forget to familiarise yourself with the basics of running a website.