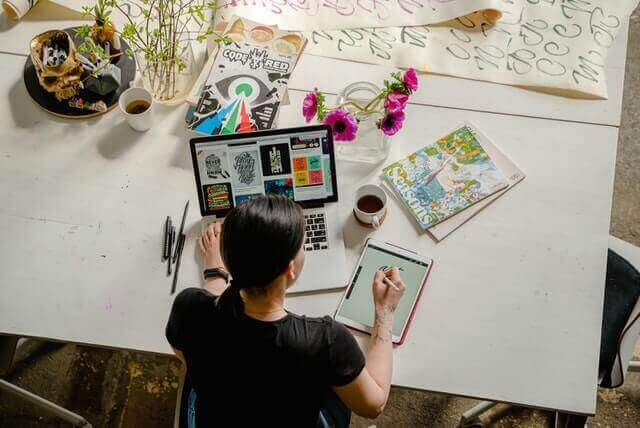 What are the strategic income models one can easily explore in the face of this global pandemic? Are these income models sustainable?
The global COVID-19 pandemic had a terrible blow on small businesses across the globe. Small businesses in the United States, the UK and developing countries were not left behind.
If growing your business is one of the most important things you wish to focus on in 2021 I've got good news for you.
Are you currently struggling with crossing a particular income threshold even when you know that you deserve more than you are getting?
Or you have this burning desire to help more people escape poverty but you lack the financial capacity to do it at the scale you want?
If your answer is yes to any of these questions, then there's a need for you to consider adding more strategic income models to your existing business. This can help you mitigate a lot of unforeseen business risks.
It's pathetic to see that most business owners have only one or at most two streams of income in their business.
If for any reason something goes wrong with that single stream of income, they are left battered.
It's a sad experience but it's not supposed to be so.
God understood the importance of multiple streams of income and as a result, when He built the Garden of Eden, He created four streams to water the garden.
No, you don't necessarily have to build four unconnected businesses and say you are trying to build four streams of income.
If you do that when the first one is still struggling to survive, especially when it's not yet earning you a passive income or it still requires active attention from you, get ready because your businesses are about to collapse right under your nose.
ALSO READ:
So the question is, what's the way forward? How do you build a sustainable business in 2021 and explore strategic income models?
I will tell you but before then, listen up…
At the early stage of your business, do not create multiple businesses, instead focus on creating multiple streams of income from ONE business.
A typical example is the multiple ways I monetize my blogs which I already explained in my Blogging Business Masterclass. With a single blog, you can earn passive income from selling digital products online, affiliate marketing, or you can earn active income from your blog through sales of profitable dropshipping products.
This is going to require a high level of intellectual input from you but do not worry, I will walk you through the basic steps because this is actually what I currently do with my digital marketing skills too.
Here are five (5) strategic income models you can explore in 2021 in order to hit your financial goal pretty fast:
1. Focus on your major income channel
Let's assume you are a skincare therapist (beauty consultant) and you make money by selling skincare products, focus on it and keep selling more units.
Create top-notch marketing strategies that can help you sell more units of your beauty products per day and by extension, per month.
Make your audience some irresistible offers they can't ignore. Here's an article that will guide you on how to make irresistible offers like a pro.
Prepare combo offers.
Launch promos on special days like your birthday, anniversary, Independent Day, Thanksgiving Day, Black Friday, etc., to get more customers to your business.
2. Offer direct services as one of your strategic income models
Some people may have bought your product but would rather prefer that you help them treat their skin. Seize the opportunity and make some cool money from them.
Think about those crucial yet technical aspect of your service delivery that requires the services of a professional and recommend yourself to your clients.
If you market this aspect of your business to your existing customers, there will be less objection and you will make more money than just stopping at selling the product alone.
Don't be scared to bill them what you think your service is worth. The ability to deliver will make you charge with confidence.
Although I sell one of the most comprehensive blogging courses you can find on the internet, there are a select group of people who may not have the time to execute it by themselves so they will be eager to hire me to set up their blog for them at a reasonable fee.
At the time of publishing this article, I'm helping the first 20 readers to set up their blog for free if they get their domain name and web hosting services from Namecheap and Bluehost respectively.
Note: Ensure you clear your cookies if you've visited these platforms in the past or use an entirely brand new gadget to access them because I can only attain to those that used my affiliate links.
ALSO READ:
3. Create and sell digital products
There are quite a good number of people that are passionate to learn the skills you have.
Yes, I know you are afraid of competitors copying your work but truth be told, you can't serve all the businesses in the United States, Australia, New Zealand, Canada and the United Kingdom if you are running a B2B company no matter how hard you try.
And the worse part is that all it takes to displace you is money. The best products are not always the most popular but the one that's is backed with a huge advertising budget. Most brilliant entrepreneurs running some of the most profitable businesses in Dubai know this and that's why they now use digital marketing to speed up their marketing effort.
I know this because tiger nut drink has been underrated for ages even though it has cured infertility problems more than any other drink in Africa yet most people don't know about it.
If you hold on to your "secret" skill and continue to play small, what's your gain?
It's not only your recipe that you can sell as a beauty consultant if you are not comfortable with selling what makes your business thick. You can create a digital product on how people can care for and treat their skin. The main thing is to solve an embarrassing problem and help your customers find fulfilment after reading your information product.
If you need a clarity session that can help you create a fast-selling digital product you can contact me today.
Once you create your digital product that solves a unique problem and automates the entire sales process, you can go back to your business. It won't take you more than 2 hours in a week to monitor how it's going.
Note: I'm only using beauty consultant as an example here but this can be replicated in any business.
4. Make money by recommending other people's products
When was the last time you made money by merely recommending other people's product? Or you don't know that it's one of the most highly profitable income models out there?
In a situation like this, you don't have to be the product creator. Your job is to send your leads and the vendor will convert them for you. In return, they will pay you a commission.
Isn't that amazing?
The only three business models I know that can offer you this opportunity are affiliate marketing, real estate marketing and network marketing.
Think of products that your customers would need or often use that you don't have the capacity to create and work with a company that produce them as an affiliate.
Or pick up a real estate property in a choice location, discuss with the real estate firm what you'd like to take as your commission, generate real estate leads and invite them for inspection. If they purchase a property, you get paid your commission immediately. You may choose to discuss this with your buyer for transparency purposes or not.
Take a look at this article that will show you how to generate quality leads like a machine.
If you decide to fly with affiliate products, you can check if the products are on Amazon or not. You can join Amazon Associates and use your affiliate link when recommending products. In case they are still requesting for US phone number and you don't live in the United States, go to Skype and buy one then redirect the calls to your local mobile number.
There are many other affiliate networks out you can join. Some of the ones I highly recommend are Partnerstack, Impact, Warrior Plus, JVZoo, Digistore24, Clickbank, etc., in no particular order.
Every month I earn a decent income from some of these affiliate marketing networks I listed above without lifting a finger. Isn't that amazing?
The goal is to be able to make money anytime you recommend products they are already offering an affiliate marketing program on. Those in the insurance sector can consider some of these high-paying insurance affiliate programs.
Making money by selling other people's products is one of the most revered strategic income models I sincerely desire that every entrepreneur should embrace in this era of digital economy.
5. Recruit other people to sell your product
The only industry I know that has fully mastered this income model so well is the real estate industry.
I told you in our Facebook community, The Excellent Entrepreneurs' Network that I was going to teach you real estate marketing, right?
Oh yes! I finally did and the training video is available on request. Send me a WhatsApp message (wa.me/2347036251361) if you'd like to enroll in my Real Estate Marketing Training. It covers everything you need to know about using digital marketing to get loads of real estate leads ready to buy properties in the next 90 days and convert them with ease.
Yes! I learned how powerful this 5th strategic income model is by understudying some of the best real estate companies in Nigeria before selling their products.
The managing directors of these companies don't need to over stress themselves so long as their marketers are doing their work.
ALSO READ:
As a real estate marketer who's entrusted with the responsibility of bringing new customers, all you need to do to make your job less stressful for you is to master how to generate massive, quality leads, qualify and convert them.
You'd shock your company with massive sales when you have a unique marketing strategy, a neck-bending offer and you know the right choice of words to say.
When you recruit other people to market your product on pay per performance, you offload a fraction of the stress that comes with developing a marketing strategy on your marketers.
I know what it took me to develop working marketing strategies for myself and my clients – which are still alien to many marketers out there.
Now my question is, are you ready to explore these strategic income models?
Which of these strategic profit models can you turn into a working templates right now?
I've done my best for you and I do hope you implement them.
Here's one promise I want to make you based on my personal experience of implementing these strategic income models successfully.
"You will never be broke again if you successfully implement what you just read here. Guaranteed!"
If you think you've got all it takes to execute these income models in your business, start now.
PS: Wisdom demands that you know when it's the right time to add another stream of income to the existing one you have.
PPS: If you need expert advice in implementing any of them you can send me an email, [email protected] . Please, be informed that my private expert advice comes at a fee.
Recommended tools to boost your strategic income models