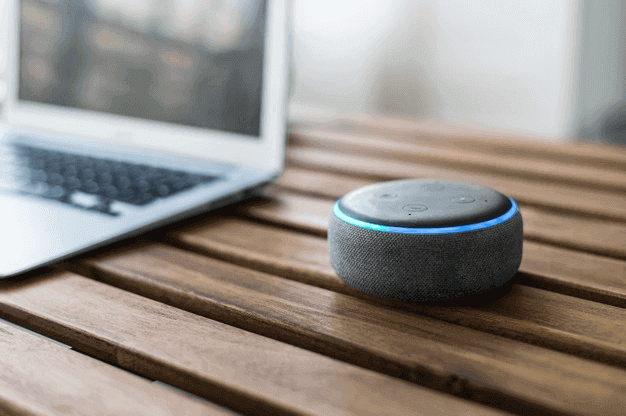 What are the best smart devices every hardworking individual in the UK, the United States, Canada, China or any other parts of the world need right now? Are these smart home technology worth investing in?
Home devices are getting smarter than ever and can allow you to do all sorts of cool stuff around your house like playing music or dimming the lights with just the sound of your voice. But smart home devices offer a lot more than just convenience and fancy tricks. 
You can use smart devices to protect your home, family and pets from burglaries, intruders and household emergencies! To get the best protection, you'll need the best smart devices. 
Check out the list below for some of the best smart devices available for your home that offer a great combination of fun and function.
1.  Earbuds for sleeping 
Do you have problems getting to sleep? You need to invest in some next-generation wireless headphones designed to help you sleep better! 
Sleep earbuds combine wireless Bluetooth technology with an ergonomic shape engineered to be comfortable enough to wear while sleeping. Most sleep earbuds offer noise-cancelling or noise-masking technology designed to help you get to sleep faster and stay asleep longer. The best models combine earbuds with a smartphone app that allows you to monitor your sleep patterns and offer useful suggestions on sleeping better based on your data.
The Bose Sleepbuds™ II are comfortable and secure earbuds with some great features to help you sleep better. If you are looking for where to buy exquisite yet affordable Sleepbuds online, you can reach out to them.
While most other earbuds stream music, the Bose Sleepbuds rely on clinically tested music and content exclusively available on their own app. Don't worry about the price tag, this great Bose voucher code will allow you to receive a discount on your next pair of Bose Sleepbuds! 
2. Smart LED light bulbs
Believe it or not, you can outfit your entire house with smart LED light bulbs! Tunable smart bulbs allow you to save on energy and electricity costs, thanks to their programmable features. 
You don't even need to install a special bridge or hub, many models like the C by GE LED bulbs connect via Bluetooth directly to your smartphone allowing you to program them from a special app. From this app you can turn off and on the bulbs, set a lighting schedule, and monitor your energy consumption. 
ALSO READ:
3. Smart Fitness Machines
Everybody's heard of the usual smart home devices like robot vacuum cleaners and voice assistants, but did you know that there are smart fitness and weight training machines to help you get in shape? 
Smart training machines use 3D sensors and artificial intelligence technology to help guide you through anything from a complete beginner to an advanced workout. The best part is that smart training devices allow you to skip the gym and train in the comfort and safety of your own home.
The Peloton Bike+ is a smart fitness bike that lives up to its hefty price tag. This is not to scare those asking how much is Peloton Bike+ sold in the market and where. Outfitted with a rotating touch-screen, this smart bike allows you to watch your favorite streaming shows, listen to music or follow along with an online fitness class. 
To get the best result and satisfaction while using this smart fitness machine, we recommend you combine your smart bike with a pair of Bluetooth headphones and your bike will be virtually soundless, perfect for apartment living! 
4. Portable Smart Speaker
If you're a music fan, it's time to invest in a portable smart speaker. It's unarguably one of the best dropshipping products too.
Imagine being able to listen to high quality music and sound wherever you are. The Bose Portable Smart Speaker helps music come alive thanks to its 360° sound and explosive bass. 
The Bose Smart Speaker connects to Wi-Fi or any of your other devices through Bluetooth, meaning you can listen to music, streaming and audio files anywhere on the go. This smart speaker even looks as good as it sounds. In fact, it's won a reddot design award for it's compact and minimalist design.
5. Pet Camera
Leaving our four-legged homes can be emotionally tough, but it can also be bad for our pets as well! 
According to the College of Veterinary Medicine, University of Illinois, USA, it's estimated that between 20% to 40% of dogs left home alone suffer from separation anxiety. 
Investing in a quality pet camera can bring both you and your beloved pets some peace of mind. 
ALSO READ:
A smart pet camera like the Petcube Bites 2 offers great features to help you keep track of your pets while they're home alone such as 1080p video quality, a 160-degree field of view, and instant access to a real veterinarian! It even allows you to throw treats to your pets!
A pet camera does more than just allow you to monitor your pet, it allows you to keep track of any suspicious movements in your house as well. The Petcube Bites instantly activates as soon as it detects any movement allowing you a clear picture of what's happening in your home while you're away.
These are some of the best smart home devices we think that are extremely worth having in your home whether you are in the United Kingdom, the United States, Canada, China, Australia or anywhere else in the world.