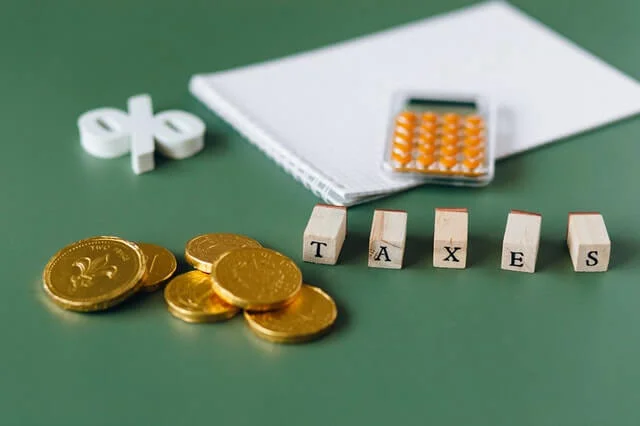 Spring is here and it's time to get ready for the first Form 941 deadline of 2021. This month, businesses are preparing to meet their April 30, 2021 deadline so that they can file Form 941 for their first quarter. Businesses want to know exactly how to prepare for the tax season like a pro.
Staying IRS compliant is a major part of running a business, so here is what you need to know about Form 941 deadlines, penalties, and the best filing methods for your business.
What is Form 941?
What is Form 941 and when must It be filed? Form 941 is the Employer's Quarterly Federal Tax Return which allows employers to report amounts withheld from employee paychecks for income, Social Security, and Medicare taxes each quarter. Since employers with one or more employees need to file this form, Form 941 is a requirement for almost all businesses.
Who is Required to File Form 941?
Almost all employers need to file Form 941 every quarter. Employers who have one or more employees with wages subject to withholdings will need to provide a report to the IRS using Form 941.
While almost all businesses will find themselves filing Form 941 four times a year, there are a few exceptions to the rule. Seasonal employers only need to file Form 941 for quarters that they pay their employees.
There are a few types of businesses and employers that do not have to file Form 941 at all. Employers who pay household or farming employees do not need to file Form 941. These employers have different IRS requirements to meet for their payroll taxes.
ALSO READ:
Form 941 Changes for the First Quarter of 2021
As a result of COVID-19 tax relief, Form 941 has undergone a variety of changes over the last few quarters and has just been updated again for the first quarter of 2021. The most recent changes reflect the end of the deferral period for Social Security taxes.
Following an August 2020 Presidential Memorandum, employers were allowed to defer employee portions of Social Security Taxes from September 1, 2020 to December 31, 2020.
This tax relief option was not extended into 2021, and now that the deferral period is over, the IRS has updated Form 941 again. Form 941 no longer supports deferral decisions for the first quarter of 2021.
Form 941 Due Dates for 2021
Currently, businesses are gearing up to meet the first quarter Form 941 deadline, which falls on April 30, 2021. Since Form 941 is due quarterly, this deadline is the first of four for the 2021 tax year. Here are all the Form 941 due dates for 2021:
1st Quarter Form 941 Deadline: April 30, 2021
2nd Quarter Form 941 Deadline: August 2, 2021
3rd Quarter Form 941 Deadline: November 1, 2021
4th Quarter Form 941 Deadline: January 31, 2022
Deadlines that fall on holidays or weekends are postponed to the next business day.
Information Reported on Form 941
There is a lot of information to report on Form 941. The first step of your filing process will be to make sure you are ready to enter all the following details on your return.
Employers need to provide basic business information such as their business's name, address, and Employer Identification Number (EIN). They will also need to let the IRS know the number of employees they paid during the quarter.
Be ready to let the IRS know the total amount paid to employees during the quarter, taxable Social Security and Medicare Wages, and the total amounts withheld for income, Social Security, and Medicare taxes.
If you have deposited your employment taxes for the quarter, you will indicate that when you file Form 941. As a result of COVID-19 tax relief, you will also need to provide information about any credits you received for employee retention credit or sick and family leave wage.
Form 941 Penalties
Missing the form 941 deadline can be expensive for your business. The IRS penalizes for filing Form 941 late or paying the employment taxes that go with it after the deadline. You will be safer if you understand how the Federal tax laws work.
The penalties for late filing Form 941 start at 5% of the total taxes owed. These 5% fines continue to accrue for 5 months following your missed deadline. The maximum Form 941 penalty is 25% of the total amount owed. Disregarding penalties can result in the IRS seizing your business's assets.
Employers can also be penalized for paying employment taxes late. In this case, fines escalate based on how long it takes you to make your payment. Payments that are 1-5 days late result in IRS fines of 2% of the total amount due. At 6-15 days, penalties increase to 5%.
After 16 days, the IRS will fine you 10%. As a last resort, the IRS will issue a warning, charge your business an additional 15%, and require immediate payment.
ALSO READ:
How to File Form 941 Online for 2021
Where do I send my file 941 Form? Since Form 941 is a quarterly requirement, it is important for businesses to have a filing plan in place. The IRS recommends e-filing. When you file Form 941 online, working with an IRS-authorized e-file provider is a great option to meet your deadline easily and avoid penalties.
With ExpressEfile, simply select Form 941, enter your business's information, and transmit your form directly to the IRS. ExpressEfile is a cloud-based e-filing solution that makes Form 941 filing easy for small businesses.
E-filing gives your business quick processing, better accuracy, and eliminates all the paperwork. File the most up-to-date version of Form 941 and keep your business IRS compliant this year.
Author Bio:
Gabrielle Girard | Marketing
Gabrielle Girard is a content writer for ExpressEfile, a SPAN Enterprises product supporting Form 941, W-2, 1099, and 2290 for the lowest price in the industry. Form 941 starts at just $3.99/form. Employers can visit ExpressEfile.com to meet their IRS requirements easily and get all the support they need.