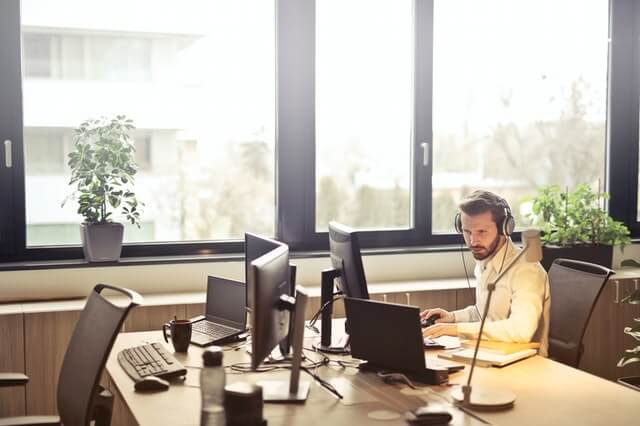 You're always looking for ways to improve your small business. After all, if you don't keep growing, it's easy to stagnate and become obsolete. As a result, you implement innovative marketing strategies, hire more employees, and test new products. These are all crucial elements of a dynamic business strategy, but one essential component is missing: improved customer service. Check out these tips to take your customer service to the next level.
1. Improve Your Communication Services
There's nothing more frustrating than calling a customer service line and not having anyone pick up. However, when you're starting out, you likely don't have enough room in your budget to have dedicated customer service representatives. Invest in a phone answering service to cover your customers' needs even when you're out. Especially for international companies, phone answering services are crucial to keeping up with your customers' requests. Companies such as Voicenation cover services such as the following:
Employees ready to answer phones at all hours
Transcripts based on your company's purpose and services
Payment plans based on your business's needs
Another way to improve your communication services is to expand your email capabilities. Some customers do not have time to call you or cannot because of anxiety or other health concerns. Make your company more accessible by creating a customer service email and filtering it through your main work account. Don't forget to stay on top of these messages, or there's no point in offering email support.
2. Install a Chatbot on Your Website
Your website is professionally designed, and you think that it's user-friendly. Still, some customers are guaranteed to have problems finding what they're looking for. Unless they get help quickly, they're likely to leave your website and visit a competitor's. An easy way to address this problem is to install a chatbot on your website. These text boxes are controlled by artificial intelligence, and customers can type their questions into them. You or your web designer comes up with a script that directs customers to the proper location based on keywords that they input.
3. Be Flexible With Returns
Returns are challenging at small businesses where every sale counts and refunds are serious blows to your budget. For custom-made items such as pottery, jewelry, and artwork, returns are not plausible for a sustainable business model. However, when your products are mass-produced, you must allow your customers to return unopened merchandise. Restrict returns by requiring receipts, setting a time limit, and offering in-store credit rather than cash refunds. Do your best to listen to customers' complaints and find ways to offer a return policy that accommodates their requests without putting you out of business.
4. Avoid Offensive Behaviors
If customers feel disrespected by you, they won't come back to your business. This is especially true if you discriminate against them because of their gender, race, age, or socioeconomic status. Not only are discriminatory behaviors offensive, but they're also illegal. Furthermore, you shouldn't assume that all your employees have the same understanding of discrimination. At new-employee orientations and in-service training, review behaviors that are not acceptable:
Using racial slurs
Mocking customers' accents
Asking personal questions about ethnicity or appearances
Refusing service based on customers' appearances
You should also go over your company's policy on sexual harassment and assault. While these issues usually arise between employees, they can also happen between employees and customers.
5. Ask Your Customers What They Want
Your company is supposed to meet your customers' needs, but you may not interact with them much outside of sales. To find out what your customers think about your current service policies, send out a survey to your mailing list. Print out a QR code for the survey and place it next to your checkout area. Promote your questionnaire on social media, and offer incentives for completion:
A small complimentary item
A sale coupon
A raffle with grand prize winners
Once the data is in, see what you're doing well and what you need to improve. Then, thank your customers for participating by implementing their suggestions when possible.
Good-quality customer service is essential to your business's success, but it's hard to prioritize when you don't have a big budget or lots of employees. Try any of these tips and see how much happier your customers can be.