What does it take to start a new business in Dubai and grow it into a multimillion-dollar brand in a few years? What's the ease of doing business in the UAE? Is it possible to start a business with no money down in Dubai? And what are the most profitable businesses one can start in Dubai without a huge budget?
In this article, I will share with you some of the best business ideas you can start in a part of Dubai even if you have no startup capital. But before we dive right into it, let's look at a quick background story of Dubai and its economy.
Background Information About Dubai
Dubai is one of the wealthiest of the seven emirates that constitute the federation of the United Arab Emirates. Dubai is popularly known for luxury shopping, modern architecture, and a lively nightlife scene.
The growth of the Dubai economy is not unconnected to the widespread innovation in the tourism and real estate sectors. Dubai is a business-friendly environment not just because of the high-level security of lives and properties but also because of the non-existence of the majority of taxes. It was just in 2018 that the government of Dubai introduced 5% VAT while the real estate property tax in Dubai is 4%.
ALSO READ:
If you are considering starting a new business in the United Arab Emirates, you will need to hire the services of reliable human resource management and certified public accounting firms. Having understood some amazing facts about the Dubai economy, let's look at some of the highly successful business ideas that are so easy to start in Dubai.
The Most Profitable Business Ideas You Can Start in the United Arab Emirates with a Low Budget
If you ever desire to take your brand abroad, setting up a business in Dubai is going to be one of the best decisions you will make. This is because you will have an array of options to choose from – beginning with small businesses you can start on a shoestring budget to the ones that will require millions of dirham.
Here are some of the best business ideas you can start in Dubai this weekend even if you are on a low budget:
1. Real Estate Marketing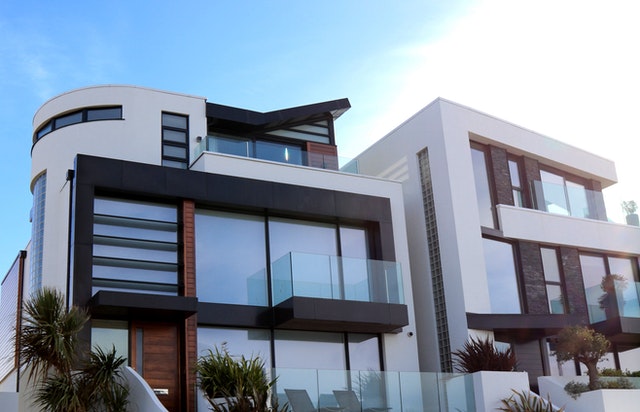 Real estate is one of the most established industries in Dubai. If you are a new business owner who desires to run a profitable venture in the UAE's most luxurious city, starting a real estate marketing agency is the best place, to begin with.
Anyone with good phone closing skills and marketing experience can sell millions of dollars worth of properties in Dubai. With the ever-increasing number of entrepreneurs migrating to this luxurious city in UAE, the need for home and office accommodation is on the rise. As a marketer, you can help real estate investors to manage their properties.
The skyscrapers and luxury buildings have made real estate marketing a lucrative business. A quick way to learn how to start a real estate marketing agency in Dubai and make it successful is to begin by working as an intern in a real estate firm using advanced technology like artificial intelligence and a reliable financing system. It will only take you a few months to learn how to become a successful real estate agent.
The use of artificial intelligence in funding real estate projects is not a completely new modern technology. It has been operational in the United States. Marketing real estate properties in the midst of this COVID pandemic will require that you have a mastery of e-signature used for legally closing property deals without necessarily seeing your partner and investor one-on-one.
ALSO READ:
2. Courier Services
Are you looking for another interesting and easy-to-start business? Look no further. Today and always, you can start a courier service business immediately. If you have a phone number and a car, you are already eligible to do this pick-up and delivery business.
All that is required to run a successful courier service business in Dubai is to be available to pick up an item or a parcel and deliver to the exact address of the buyer or receiver and you will get your payment immediately.
To do this business successfully, you must have links with grocery store owners, international logistics companies that do not have branch offices in Dubai and also maintain a positive rapport with your customers. Ensure that the items are well-protected to avoid losing your client's trust.
One of the key reasons why operating a courier service business in the United Arab Emirates is a lucrative one is because they understand the benefits of outsourcing delivery in the e-commerce industry.
3. Travel and Tourism Agency
Did you know that in 2019, over 16.73 million people visited Dubai and this figure was estimated to hit 20 million people if not for the global pandemic? In 2018, these international overnight visitors spent over $30.82 billion.
What made Dubai attract such a huge amount of money in just one year? This is because Dubai is highly rated across the globe as the hub for tourism. Like you probably already know, the demand for a travel and tourism agent is high. So, someone needs to take the role.
The tourism business is a lucrative opportunity for anyone that desires to start a business in Dubai. You can help your clients with some cool details of how to get cheap or affordable flight tickets in Dubai, amazing places to visit and how to adapt comfortably to the new environment.
You can as well package an information product (here's a guide on how to write an information product in 7 days) you can give away on your travel and tourism website to visitors seeking to know how many tourists visited Dubai in 2021 and how to extend their visa.
To get more clients organically, here are three things you can do:
Learn how to start a tourism and trips agency in Dubai
Get into the list of top travel and tourism companies in Dubai
Overdeliver to your existing clients so that they will always recommend you every single time
ALSO READ:
4. Cleaning Business Idea
With the increasing number of tourists, more luxurious buildings and international activities, the need for a cleaning company can't be overemphasized. I explained why business owners should hire a commercial cleaning company in this article.
What it takes to start a cleaning company in Dubai without a huge budget is to understand how to use all cleaning chemicals and technical equipment.
If you can manage the cleaning agency alone, you might want to recruit a dedicated team and share revenues with them. Hospitals, restaurants, residential apartment owners, car owners, etc., will always demand for your services from time to time.
Before setting up your cleaning company, you may need to do proper research to test the market demand of your business idea in various parts of the city. If you can, ensure you write a cleaning company business plan and as well interview leading experts in the industry.
As your new business begins to expand and more employees are hired, reach out to an insurance agent near you to know what type of insurance you need for your cleaning company. Oftentimes, especially for cleaning companies in the UK, you will need cleaning business insurance covers like public liability insurance, employer's liability insurance, and buildings and contents insurance.
5. Digital Marketing Agency
Your journey to becoming one of the top digital marketing agencies in the United Arab Emirates can begin today if you decide to take the bold step and start your internet marketing company.
All you need to launch a successful digital marketing company in Dubai right now are your search engine optimization skills, content marketing skills, web design and development skills, advertising skills, etc. Truth be told, you don't even need to be an expert in all of these skills and more. If you know a little about all elements of digital marketing and you can manage a full team, then you are ready for business.
Ensure you have all the things customers are looking for in a full-scale digital marketing agency so that they won't leave you to hire your competitors.
As we speak, a lot of big-brand digital marketing companies in Dubai are now using blockchain technology. How blockchain technology is helping to fight ad space fraud in digital marketing in Dubai is something everyone needs to learn.
ALSO READ:
What is the next thing to do if for any reason you are unable to figure out how to start any of these business ideas from scratch? I would recommend you learn how to create the perfect pitch that can win grants like Guy Kawasaki does.
Which of these profitable business ideas would you consider starting? Which of these businesses would you consider to be the easiest and cheapest to start in Dubai? Do you know some investment opportunities in Abu Dhabi that require little or no budget just like the ones we listed in Dubai so that we can create a follow-up post on that? Contact us and we will get them sorted out.
Ease of Doing Business in Dubai
According to the World Bank annual ratings, the United Arab Emirates is ranked 16 among 190 economies in the ease of doing business. Despite dropping from 11 to 16 from 2018 to 2019 in the ease of doing business, UAE still takes the lead in the whole of the Middle East.
On the contrary, New Zealand ranks number one in the ease of doing business, according to a World Bank annual report.
Here are the top 12 factors World Bank consider when ranking countries against each other on the ease of doing business:
Starting a business
Employing workers
Dealing with construction permits
Getting electricity
Registering property
Getting credit
Protecting minority investors
Paying taxes
Trading across borders
Contracting with the government
Enforcing contracts
Resolving insolvency
ALSO READ:
If you are considering starting a new company in Hong Kong which is ranked number three (3) in the ease of doing business report, here's an article that will guide you on how to register your business in Hong Kong with ease even if you are a foreign citizen.