Business
Marketing
Offline Marketing Strategies: 5 Creative Ways to Promote Your Startup in 2023

There are tons of offline marketing strategies that can influence your online business growth. If your business hasn't started using these unique methodologies to generate traffic then you are missing a whole lot.
In this article, we revealed some of the best offline marketing ideas you can deploy in your business to start getting instant results.
Why is offline marketing important? Executing the best offline marketing strategy is so important because there are segments of the market you can't reach if you don't promote your business outside the internet.
Before the existence of the internet, businesses utilized the offline traditional marketing media channel to create awareness for their brand and sell their products. 
The difference between online marketing and offline marketing is that online marketing focuses on web content while offline marketing focuses generally on the product. If you compare online and offline marketing strategies, you would realize that you are better off using both of them in your business. The major disadvantage of offline marketing is the marketer's inability to personalize their message without spending an extra dime on advertising.
Does offline marketing still work? The answer is yes. Despite the digital transformation that has led to the launch of many digital marketing agencies, advertisers are still using offline traditional marketing to initiate unusual company growth.
Here are 5 highly effective offline marketing strategies your startup can implement to start seeing results almost immediately.  
1. Business Card
The first and only time I missed an opportunity to work with a real estate billionaire as his personal digital marketer was because I didn't have a business card.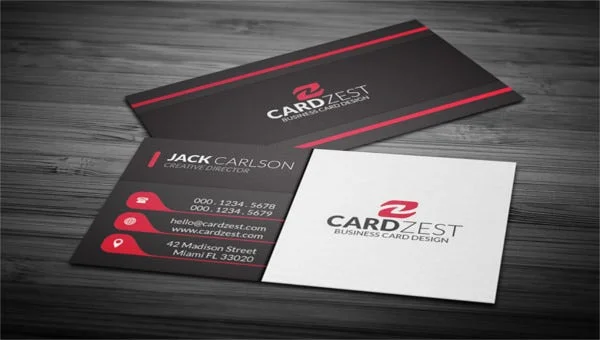 At that time, I didn't know how important having a business card was. I used to think having a strong online presence (like the result that shows up when you search for Emenike Emmanuel Blogger) was enough and printing tons of business cards would be a waste of my limited resources. Unknown to me that top business owners that would like to partner with you won't take you seriously if your brand doesn't have that professional touch.
I had just finished selling my idea of being his personal digital marketer where I was going to help his company generate steady real estate leads. He bought the idea and requested my business card so that we can keep in touch. But guess, what? I had none.
I struggled to scratch my phone number on a piece of paper. Although he collected the piece of paper from me so that he wouldn't sound rude, I knew he was never going to call me because of the remark he made. He said it was unprofessional for me to come to a business meeting like this without my business card.
When using a business card as one of your offline marketing strategies, ensure you have your full name, Googleable company name, awesome-looking business logo, phone number, email address and website URL on the card. Anyone that comes in contact with your business card should be able to know how best to reach out to you online or offline.
ALSO READ:
There are small businesses out there that can help you design your business card at the most affordable rate online whether you are in the UK or the United States. Alternatively, you can hire a professional branding company near you to design and print your business card.
Your business card as an entrepreneur is one of the most affordable yet effective e-commerce marketing tools in the market today. 
How much do business card design and printing cost? Some of the best online business card printing companies can charge anywhere from £3.99 to £11. You can get the best business card template online if you are looking at saving costs.
2. Branded T-shirt is a Great Offline Marketing Strategy
Have you ever thought of building a walking billboard that can help to promote your business beyond where your mind and budget could reach?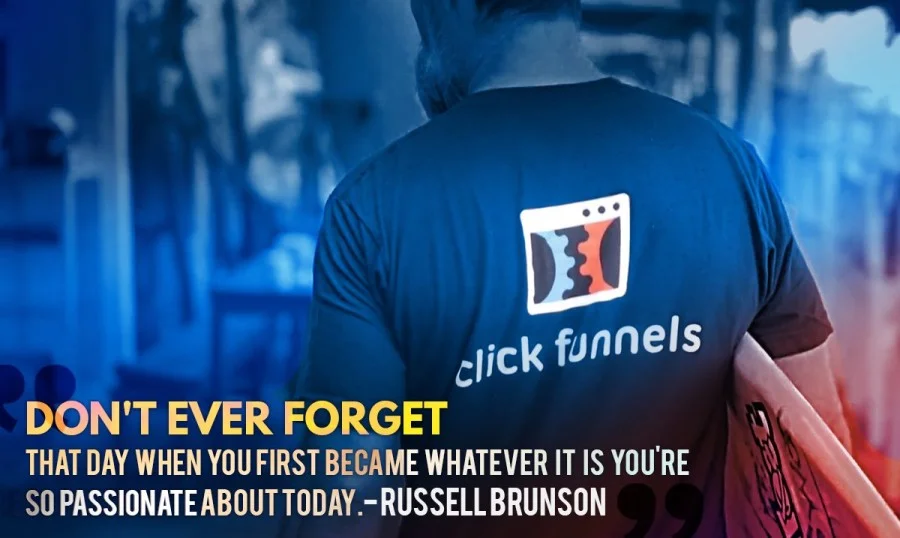 Using branded t-shirts as one of your brand promotion strategies can help you reach customers who are not online. 
If you are organizing a college event or any form of a local event, getting as many people as possible to wear your branded t-shirt can to a large extent help you in creating the needed awareness for your brand.
In this article, we explained exactly how to use branded t-shirts to effectively market your business offline. Some of the things you will learn in this article can even help you in promoting your t-shirt brand if you recently launched one or intend to do so in the future via your personal online store or Shopify.
No offline branding can be said to be complete if your company doesn't have a branded t-shirt for members of your staff and a special one that you can give as gifts to loyal customers. An ingenious branded t-shirt design can boost your online brand in a competitive market and make your company go viral on the internet.
One of the most amazing case studies of businesses that used the distribution of custom t-shirts to effective offline marketing strategy is Clickfunnels. By giving away free t-shirts, Russel Brunson, co-founder of Clickfunnels was able to generate over $100 million in sales for his all-in-one internet marketing software.
ALSO READ:
In an exclusive interview Neil Cocker had with Dave Woodward, ClickFunnels' Chief Business Development Officer, Dave said the reason why custom t-shirts work so well as one of their offline marketing strategies is that people love wearing things that associate them with a brand or experience they believe in. 
3. Billboard Advertising
In 2021, offline media in the United States is projected to attract advertising spending of 175.9 billion U.S. dollars, four billion more than in 2020, when the industry was hit by the COVID-19 pandemic. This offline advertising stat is a piece of evidence that offline marketing is not going anywhere even as digital advertising increases.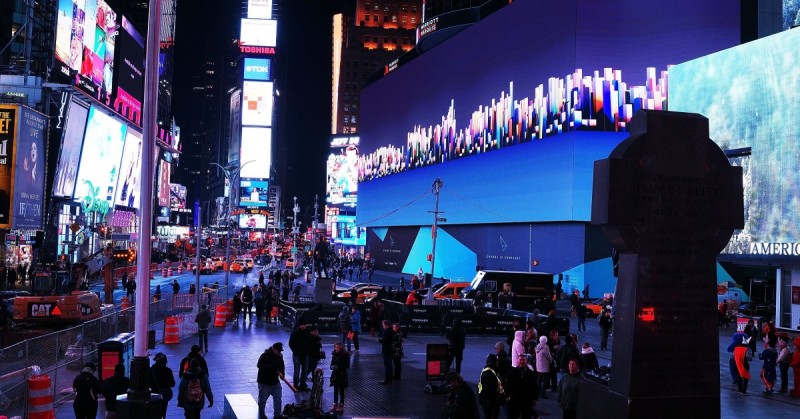 Does billboard advertising still work? Yes, it still works every single time. This is because a billboard makes an instant impression and gets your message across to your customer in a few seconds if it was well designed.
Here are some interesting billboard advertising statistics that might you like to know. Evidence shows that people who have seen an outdoor advert are 21% more likely to interact with the brand or campaign.
Billboard advertising costs 80% less than television. 93% of the population will see some form of out-of-home (OOH) advertising each and every week.
This offline marketing strategy can help you grow your business. The extent to which people can see your advert depends on the size of the billboard you are using and how captivating your ad copy is.
ALSO READ:
How profitable is owning a billboard? Owning a billboard on the highway can be very profitable because it guarantees you steady cash flow. You can earn as much as $5,000 per month from your billboard in a not-so-busy environment and as high as US$2.5 million in a super-busy commercial city.
Google became the first company to rent to the world's largest and most expensive digital billboard in Times Square, New York. The billboard is eight storeys high and is estimated to cost $2.5m (£1.6m) to hire for four weeks.
4. Write a Book
Are you an author or you would like to become one in the future? Do you know how to use a printed book authored by you to promote your business outside the internet?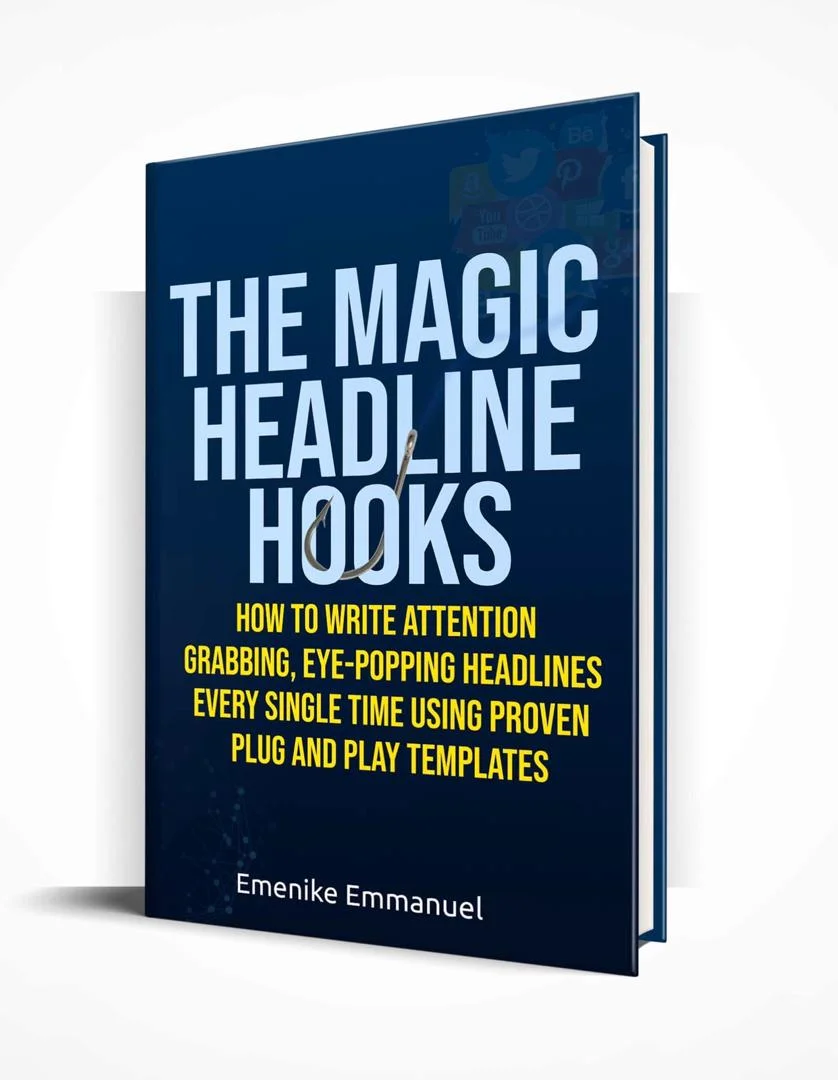 If you don't know, relax and keep reading because, in this article, I'm going to show you exactly how to use the power of book publishing to strategically position yourself as an authority in your industry and generate more traffic to your business.
When you write a book and publish it on any of the book marketing platforms, you might be given the opportunity to put your business or personal website URL in your author profile where your prospective readers can visit to learn more about you.
If the book is printed on a hard or paper cover, you can put the URL of your website at the base of each page just like Akin Alabi, Ronald Nzimora and Jonathan Melody did in their respective books.
I remember visiting those websites to check out whatever they put in there and I'm pretty sure some of you must have done the same thing if you come across a book like this.
Let's assume you have another mind-blowing marketing offer to make them after reading your Here's a guide that will teach you how to make knockout marketing offer every single time.
ALSO READ:
By authoring a book, you will be able to reach more audiences you wouldn't have been able to reach with your message.
As a coach, you can use your low ticket book as your lead magnet and once you have collected their data, you can continue remarketing to them until they sign up for your high-ticket programs. Typical examples of my low-ticket offers are: The Magic Headline Hooks and Cracking The Information Product Code.
5. Organize a Physical Event As One of Your Offline Marketing Strategies
Organizing a physical event in your city can help you promote your brand to an entirely new audience.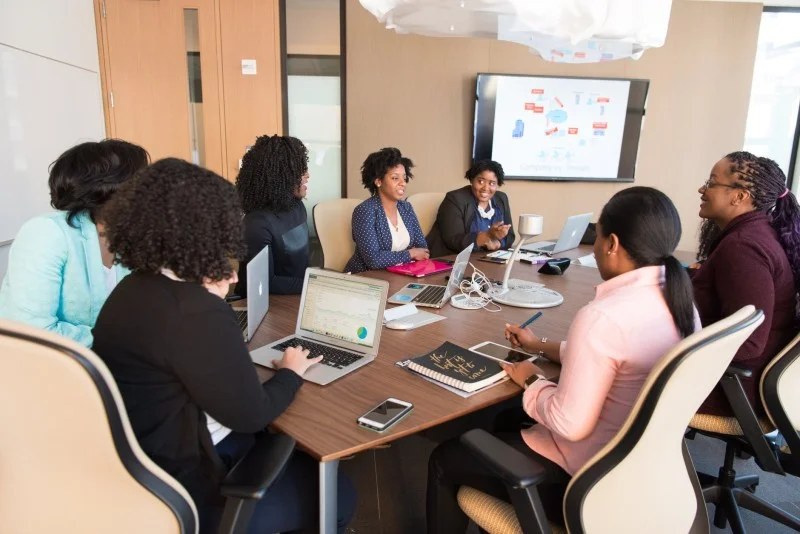 Physical events as an offline marketing strategy work better when you use them for your new product launch. Instead of announcing your new product just like that, you can organize a physical meeting and unveil it in the presence of your customers, prospects and investors.
Give them the opportunity to feel and experience your product. You can even share branded t-shirts and other forms of souvenirs to attendees so that they will become your walking billboards.
The location of your physical event can play a huge role in the success of your marketing campaign. The kind of audience you expect to see when you organize your first corporate event will depend largely on the branding. To get the best result, I would advise that you pay rapt attention to as many event management tips for beginners as you can find.
Adequate corporate event planning can help you overcome the most challenging corporate event planning mistakes.
When the safety of your event attendees is guaranteed, they will go home talking about you. Hosting your customers and prospects in the best event venue near you can to a large extent increase their perception of your business. This is unarguably a super-easy way to increase your brand's perceived value in the marketplace.
ALSO READ:
Here you have super-amazing ways to get your business out there without necessarily getting social media or using any of the internet marketing tools. These offline marketing strategies are tested and proven to get you mind-blowing results in your company no matter where you live in the world.
If highly successful businesses in the United States, Australia, Canada and the UK are getting results by implementing these offline marketing ideas, I'm pretty sure that it will work for you too.
Please note that because these creative ways to market a small business can work independently doesn't mean that you can't combine it with digital marketing.
Would you like me to draft a workable marketing plan for your company? Send me an email now – [email protected] or send me a message on Instagram – instagram.com/emenikeng (@emenikeng).