What are the tax laws in the United States and how can you get a Federal Tax ID number?
Tax calculation can be a stressful time for business owners. You have to keep track of your expenses to add them up for tax deductibles. Then you need to check different tax laws applicable to your small business. 
Where can you find your tax identification number in the US? The U.S. Taxpayer Identification Number can be found on a couple of government-issued documents, including tax returns and forms filed with the IRS, and in the case of an SSN, on a social security card issued by the Social Security Administration.
Not many small businesses in the United States actually know how to prepare for tax season like a pro. As a result of not knowing the various tax laws in the first place, they end up paying more than they ought or defaulting entirely.
On average, small businesses pay 19.8 percent of taxes based on what kind of business they do. Those small businesses with one owner pay an average of 13.3 percent tax rate while those with multiple owners spend 23.6 percent. 
Okay, those were taxes in terms of percentage, but there is a bigger question: What tax laws do you know as a small business owner? Let's find out.
How Different Tax Laws Apply to Small Business Owners in the United States
1. Inventory
There are two kinds of taxpayers:
Cash-based taxpayer

Accrual-based taxpayer
If you fall in the first category, you can subtract your inventory cost from total tax as a small business owner. It will allow you to lessen the tax burden at the year-end and add stock to the inventory in December. You can then utilize this stock the next year.
Related: What Happened to the R & D Credit Under Tax Reform?
2. Home Office Expenses
If you work from your home mostly, you can deduct the costs of owning a home office. You can do so by ascertaining how much area of your home the home office occupies. 
The best way to perfectly calculate how much area of your home the home office occupies is to divide the square footage of the home office by the house's total square footage and convert it into a percentage. 
So, if your office covers 20% of your home, you can subtract 15% from house cleaning, mortgage interest, utilities, homeowners insurance, etc., from the business income. Remember to keep your receipts or keep adding the expenses through the year to deduct the exact amount when filing taxes.
3. Section 199a: Qualified Business Income Deduction
Qualified business income deduction is a piece of the Tax Cuts and Jobs Act (TCJA) that came into effect in December 2017. The new clause states some business owners who earn profits less than a specified amount can deduce 20% of the profit made. 
To simplify this, let's assume your business shows a profit of $1000. Under the new clause, you will get a tax deduction of $200, and you'll be taxed only for $800 of your profit.
Related: 4 Steps to Ensure Your Business is Legal
4. Entertainment Expenses
There have been significant changes to the entertainment expenses under the new changes made to the Tax Cuts and Jobs Acts. In the past, business owners would take their clients to sporting events and deduct the cost under entertainment expenses. This has changed, and the new tax clause considers only meals and beverages cost as deductibles now. So if you are discussing business with your client during the lunch meeting, you can deduct 50% of the meal cost.
5. Bonus Depreciation
Earlier, if a business owner bought new equipment for the office, they had to spread the deduction over five years. But with recent changes, they can make tax deductions during the first year at 100% of the cost. It means you keep the deduction for the equipment's full price instead of waiting for five years. In the end, as a business owner, you get to save money in the first year's deductions.
Related: 6 Factors That Can Affect Your Business Loan Application
6. Section 179
Under section 179 of the law, a business owner can take 100% depreciation on equipment and certain non-structural additions. If you just added a new display cabinet in your shop, you can choose to depreciate the display's total cost in the same year you suffered the price.
7. Accounting Based on Cash Inflow
Before changes were made to the tax law, if a business had average sales above $5 million, they had to report taxes through accounting's accrual method. Now, the limit has been increased to $25 million. For a business owner, it means they can pay taxes depending on the cash accepted and spent rather than calculating payables and receivables. Calculating taxes based on cash flow is a much simpler process, and businesses with bigger revenue can also use this method.
As a business owner, you will need your Employer Identification Number (EIN) or Federal Tax ID Number to file taxes. Many people tend to confuse EIN with other Taxpayer Identification Numbers. So, let's clear the air about all the Taxpayer Identification Numbers (TIN).
Related: Guaranteed Transportation Financing Options for Trucking Companies
There are five types of Taxpayer Identification Numbers:
Employer Identification Number (EIN)

Social Security Number (SSN)

Individual Taxpayer Identification Number (ITIN)

Taxpayer Identification Number for Pending US Adoptions (ATIN)

Preparer Taxpayer Identification Number (PTIN)
How Does One Apply to Get a TIN?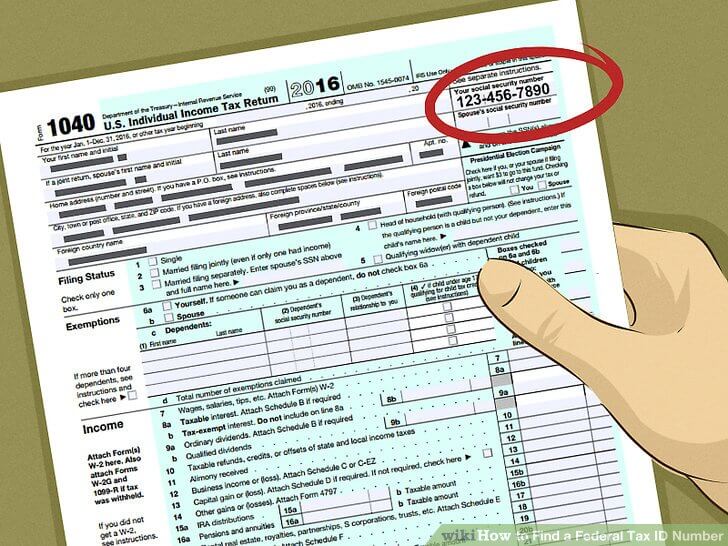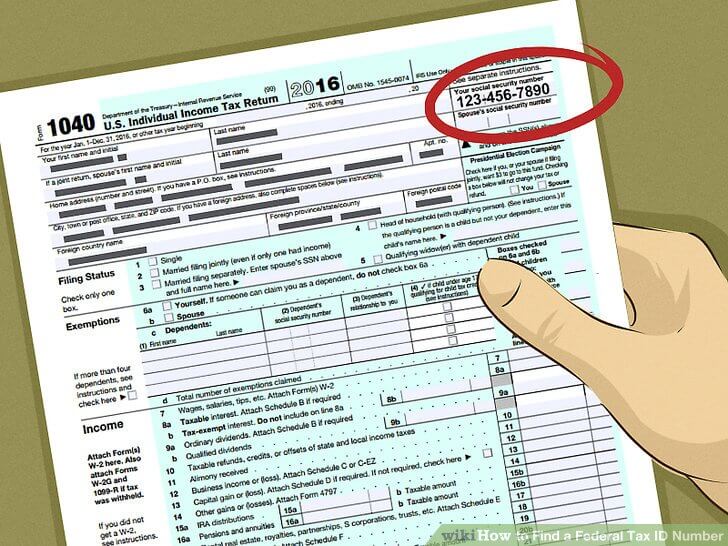 Besides revealing how to apply for tax identification numbers in the U.S. we will also show you the difference between employer ID, tax ID and ITIN.
Employer Identification Number (EIN)
An Employer Identification Number is also known as the Federal Tax ID Number that every business needs to file their taxes. The IRS uses this nine-digit number to identify a business entity. You can visit the IRS website to fill the form to get your EIN. It is a simple process, and you must fill the form in one session since there is no save option. Once you fill and submit the form, you will get your EIN immediately.
Social Security Number (SSN)
To get your Social Security Number, you have to fill the Form SS-5, Application for a Social Security Card. Along with it, you'll have to provide evidence of age, identity, and US citizenship or lawful alien status.
Individual Taxpayer Identification Number (ITIN)
An Individual Taxpayer Identification Number (ITIN) is a tax processing number assigned only to certain resident aliens, nonresidents, spouses, and other dependents who cannot get an SSN.
Taxpayer Identification Number for Pending US Adoptions (ATIN)
An Adoption Taxpayer Identification Number (ATIN) is a temporary nine-digit number that the IRS assigns to individuals going through the legal process of adopting a US citizen or resident child. These individuals were unable to get an SSN for the child during the tax return filing.
Preparer Taxpayer Identification Number (PTIN)
The IRS made it compulsory for all paid tax preparers to have a valid PTIN from January 1, 2011. If you don't have one, then you can visit the IRS website to do so. If you had a PTIN before January 1, 2011, you still need to get a new one or renew it using the new system.
Related: The Top Five TV Shows Teaching Core Business And Finance Lessons
Conclusion
As a business owner, you need to understand specific laws to avoid any surprises. It will also make it easy for you to plan, save, and collect deductibles wherever possible. But keep in mind to get your Employer Identification Number because, without it, you'll be missing out on several benefits.
Author Bio
Henry Brown is a marketing specialist having over 10 years of experience in content and technical writing. His passion for reading began in his early childhood and with time he started writing blogs. He also works for different organizations and helps them with content generation.