Business
Tech
How to Select the Best Data Entry Service Provider
Are you looking for a data entry service provider to cater for the data entry needs of your company? Discover the steps to find the best data entry service provider near you. 
In this article, you get to understand what data entry means, the benefits of getting a data entry provider for your business.
What is Data Entry?
Data entry also known as keylogging encompasses a number of occupations and clerical positions. It involves the operations and activities of transcribers, coders, typists, word processors, and electronic data processors. 
Anything and everything that has to do with using a keyboard to input alphabetic, numeric, or symbolic data into a company's system is what data entry is about. 
Data entry has been in existence as far back as computers were invented. Its popularity in recent times can be attributed to the rise of the gig economy and the advent of more and more companies outsourcing clerical duties and job functions. 
How can your business benefit from the services of a data entry service provider? Of what importance are data entry service providers to the growth of your business?
ALSO READ: 
Benefits of Data Entry Service Provider to Your Business 
Data entry is very necessary for your business but they can be so tasking and capable of shifting your focus to the core functions of your business. 
Here are four benefits data entry service providers affords your business:
Saves you time to attend to other business activities 

Gives you the liberty to focus on your business without wavering as the data entry needs have been taken care of.

Improved productivity. You have enough time to attend to what moves the needle in your business thereby improving your productivity. 

Quality data entry with zero-errors. Data entry service providers have skills and expertise in helping you enter data correctly and accurately. 
So what steps should you take in choosing a data entry service provider? How can you make the best choice of a data entry outsourcing company for your business?
ALSO READ:
How to Select the Best Data Entry Service Provider
1. Clearly Define and Highlight Your Business's Needs
The first thing to do before choosing a data management company is to clearly define and highlight your business's needs as regards data entry. 
Does your business need data entry services as a one-time event or on a daily, weekly, or monthly basis? Be sure of what you want and what your business's needs are. 
2. Get Multiple Quotes 
Contact as many data entry service providers near you as you can and request quotes from all of them. Compare all the quotes and find the one that offers quality and at an affordable price. 
Remember you are looking for a data entry service provider that can offer data entry accuracy whose cost is not over-the-roof but affordable for your business.
3. Engage Experts and Expertise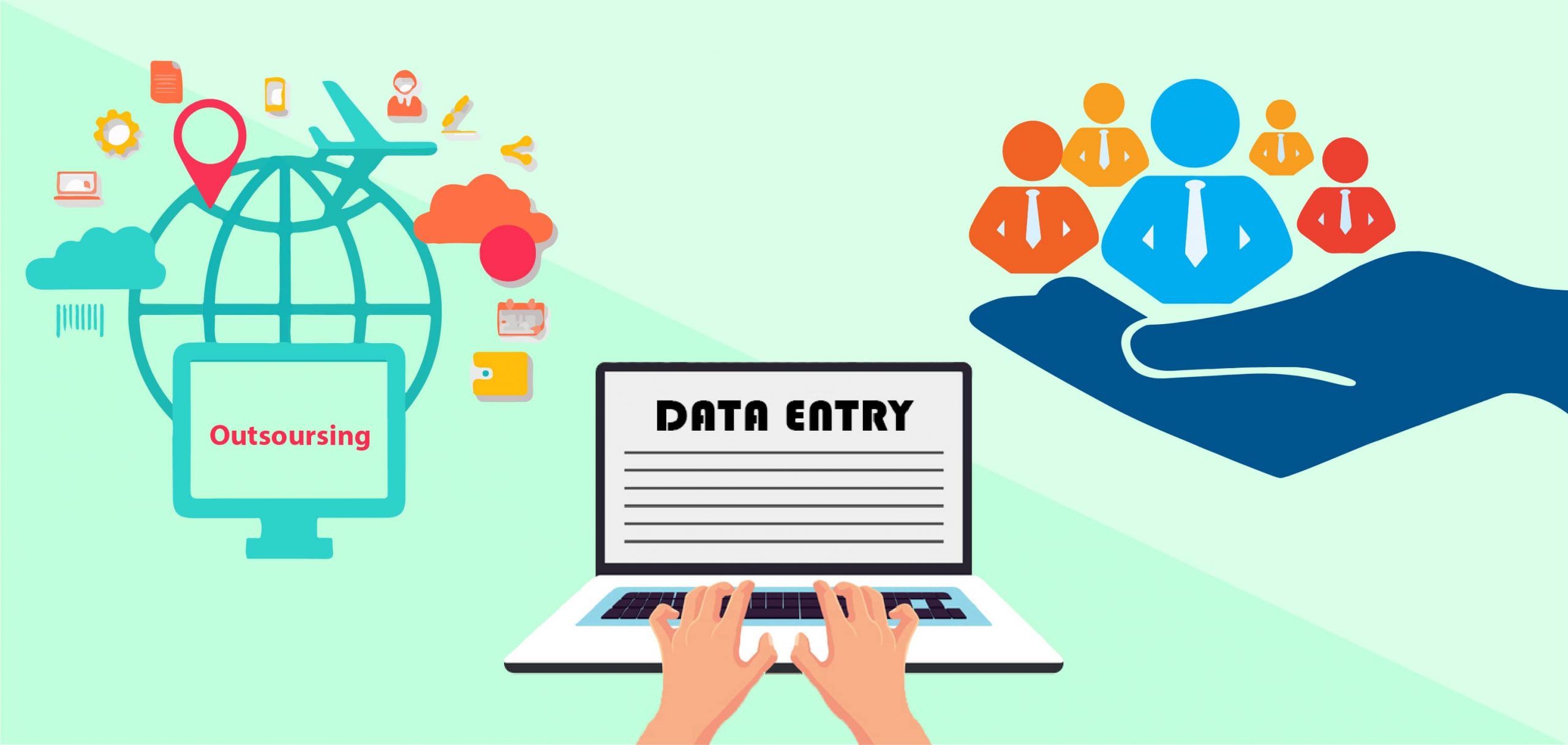 Your choice of a data management company is one that has skilled and experienced professionals. You do not want newbies and incompetent fellows handling your company's data. They should be able to provide error-free data entry services. 
To validate the expertise of a data entry agency, check its criteria recruitment and how it trains its staff. Ensure their recruitment process strictly selects the best hands and their staff undergo periodic, intensive training.
ALSO READ:
4. Modus Operandi of Provider 
Let the data entry service provider give you a detailed rundown and breakdown of their operations and activities. They must be clear about how they operate and intimate about their modus operandi as a company. 
This is important because it gives you an assurance that your company's data will be taken care of and you have got nothing to worry about. Your data entry outsourcing company should win your trust completely on data handling and data security. 
5. Customer Reviews 
A good business or company can be verified by the manner of reviews written about it. No bad business will get good reviews except they are paid for. The data entry service provider you should contract for your business's data entry needs should have a long list of satisfied and happy customers evidently seen and justified by the reviews written about them. 
Read the reviews by customers before you choose a data entry outsourcing company. Use them as metrics to judge the performance of each service provider who submitted their quotes. 
6. Customer Support 
23/7 is one vital criterion to look out for when choosing a data entry service agency. You want to be sure your business data is entered as quickly as possible. 
Resolve issues of customer support before deciding on a data entry service provider for your business. You want to be sure your data entry needs would not be kept on hold or your queries unattended to. Every data entry service provider must ensure top-notch customer service. 
ALSO READ:
7. Free Trial 
Data entry service providers should be able to give you a free trial of their services so you can vet their level of expertise and choose the one you are satisfied with. 
Beyond every doubt, we believe these 7 steps will guide your choice of a data entry service provider for your business. The benefits of a data entry service agency to your business are numerous and every business owner should hand his or her data entry needs to a professional data entry service provider.