When it comes to selling online, especially to the United States audience, mastering how to boost the value of your product is a key factor to your early success.
If you have been online for a while I'm sure you must have noticed that the online marketing world is getting crowded. 
Year in, year out people are beginning to cultivate the habit of using online platforms to promote their products and services.
Even the so-called "hot niches" are now getting saturated with lots of marketers trying to push almost the same products making it difficult to easily make a sale. Don't be trapped in the circle of those burning their advertising budget on saturated dropshipping niches.
By the time you are done reading this article, you would have succeeded at:
Increasing the perceived value of your product

Adding massive value to your business

Increasing your selling price

Making more profit 

Increasing your business valuation

Attracting the right kind of audience willing to spend more money in your business
If you're curious to find out what to do so you can out-sell your competitors without having to cheapen your prices then this post will open your mind to 5 commonly-ignored strategies you can use to boost the value of your product and increase your sales. 
1. Always Have a "Free" Add-on
The thing is, people are so used to that "50% off" kind of trick. 
Yes, we know it works but, almost everyone is using it as a bait for people to buy. 
When the mind keeps seeing something being repeated, its efficacy begins to somehow fade away. 
Besides, discounts subsequently hurt your product value in the long run. 
NOTE: We are not saying the "50%" kind of sales strategy doesn't work anymore. 
What we mean here is that there is something else that works even better. 
And what's that? 
Well, it is adding a "free" gift to your offer. 
However, ensure that the free gift or gift voucher is something that actually complements the main product you are selling.
You shouldn't give hair cream as a "free gift" when you are selling a car. Rather, a "FREE Car Tracker" added to say a "Mercedes Benz" (product) will make it a lot more irresistible, especially because most car owners are so damn afraid of losing their vehicles to thieves and a supposedly "free" device as such, will come in handy. 
Not only that, having a car tracking device attached to their car can go a long way in reducing their car insurance cost.
(PRO TIP: Include the freebie fee in the package price). 
Related: 3 Easy-to-Use Strategies to Help You Crank-up Offers that Make People Buy Like Crazy
2. Create an Exclusive Community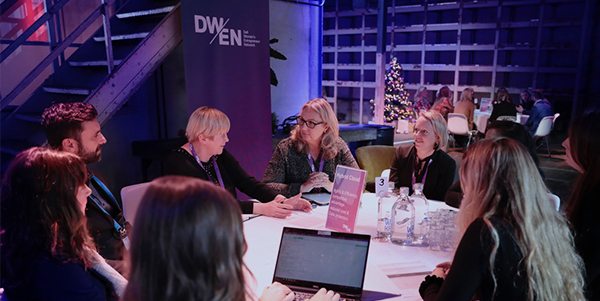 Creating an exclusive community for your product is a very smart idea, especially if your business is centered on selling information products online because a lot of course or eBook creators hardly have time for their students immediately they enroll them into their programs. 
This a big loophole you can take advantage of. 
If you don't understand how this works, let's explain it to you.
Let's assume your digital product teaches, "How to make millions of dollars every year running an affiliate marketing business in the United States."
Whether your digital product is easy-to-understand or not, some students will still have questions to ask you. Or they may need assistance in the course of implementing the training. 
Of course, you know that there are tons of people out there selling similar products. So the question is, how can you increase the value of your product in the market without incurring additional cost? 
Simple!
Create an exclusive support group then give your course buyers the link to join so they can easily reach out to you and ask for help. 
We do this in our Blogging Business Masterclass, Digital Product Business Webinar and for every other training, we've created and will still create in the future.
Why? Because it works.
In fact, many people actually told us that they joined all our digital marketing training because we agreed to offer them full support at no extra cost if they register. And our leader, Emenike Emmanuel has kept to this promise.
You can even charge a lot more using this simple strategy of just creating an exclusive community for everyone that buys your product.
No, you don't have to spend tens of thousands of dollars creating a sophisticated forum site. All you need to do is to just create a Facebook group for free and optimize it. Boom! You can leverage it to increase the perceived value of your product and bring in more sales.
You can make the exclusive community you created for your students more compelling in your offer page by giving it a catchy name so that it doesn't look like the cheap, inactive support groups they know out there.
Here's a smart way to create an exclusive community that you can use to increase the value of your product and multiply your sales.
Using a mobile app like Canva, create a cover photo for the group. 

Outline what they will gain right in the group that is 3 or 5 times more valuable than the amount they are paying for the course.

Emphasize why other course creators (product sellers) without your kind of support group aren't getting as many results like you do.

Ask them if they prefer to go for the sellers that will sell to them and abandon them when they have burning questions to ask or go for the ones that follow them up until they get a result.

Put your price and watch the magic happen.
Tell me, would you rather go for a $9.5 eBook promising to teach you how to make millions of dollars every year running an affiliate marketing business with buyers from the U.S., Canada, Australia, Africa, the UK, etc? 
Or a $27 eBook teaching the same thing with an extra FREE Zoom coaching calls… where all your questions and concerns will be addressed and at the same time supporting you and guiding you every step of the way for one whole month?
Related: How to Grow Your Email List Using 5 Proven Strategies
3. Leverage Experts' Influence
Let's say you are still coming up in your industry and you don't have all the testimonials or social proof in the world to get people to buy from you all you need to do is to simply find someone people respect so much and interview him about an aspect that he understands so much.
Then include it in either your eBook, online course, or physical book. Just by hearing about the fact that you featured someone they respect, their perception of your product will go up. 
This is a big justification for pegging your product at a high value.
4. Give Them a Useful Guide
The useful guide you give depends on the format of the product you're selling. Let's say you are selling an online course on Advanced Facebook Advertising, you can add-on a Fb Ad Template to help them easily implement and get results – fast.
Likewise, a swipe file of previous winning campaigns too can go a long way in boosting the perceived value of your product.
On the other hand, you can blend your "Weight Loss Kit" or slim tea with a "Weight Loss Diet Plan" to help your customers get to know the right diet to stick to for instant results.
Related: 3 Reasons Your Ads Are Not Converting and How to Make Them Perform Better
5. Using a Unique Product Format
Here, we will be using the information marketing niche to cite an example.
If you look around, you will most likely notice that most people know that creating a PDF file (eBook) is a lot easier than it seems. 
So, if you're going to just create an eBook, then, you can hardly put a high price tag on them, especially if you don't put the aforementioned tips and other smart marketing strategies into consideration. 
However, if you turn it into a good looking professional course video or physical event, (with the same content) the perceived value will definitely shoot-up.
On the other hand. 
You can repurpose the same eBook content to an audiobook or a video version. And then bundle it as a "combo offer". 
Related: How to Create a Perfect Pitch for Your Start-up Like Guy Kawasaki
Conclusion
Do these marketing strategies sound impressive? And are you willing to implement them in boosting the perceived value of your product and services?
Go ahead and bookmark this page and share it on social media so that your friends can also benefit from it.
Your next marketing campaign will receive massive conversion if you apply these strategies because you will not only succeed at improving the value of your product but you will also increase your sales.