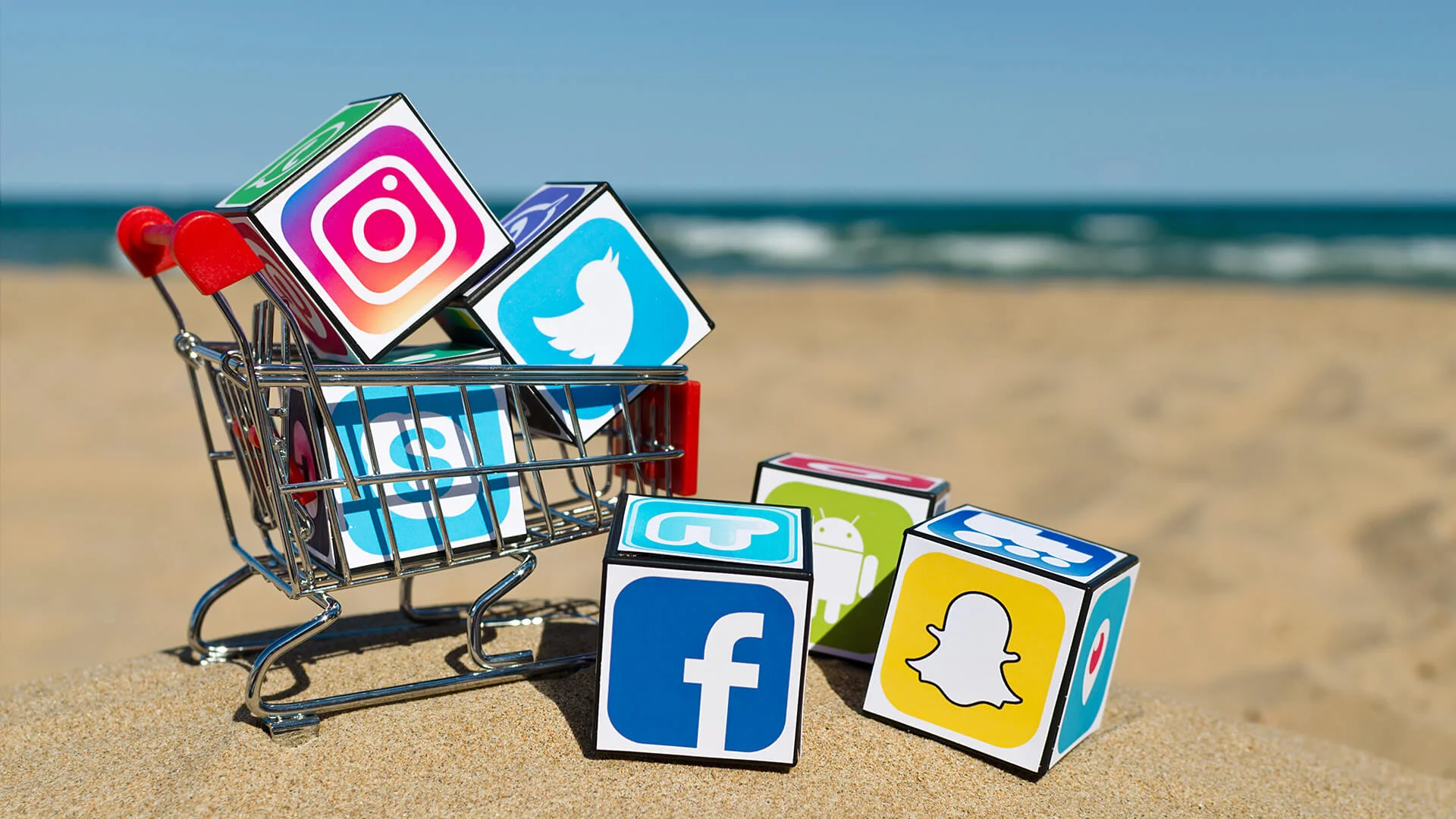 Is it possible to build massive wealth and influence using social media? The answer is yes. It doesn't matter if it's Instagram, Snapchat, TikTok, Facebook or Twitter. Whether you have a large following or not, you can still make money from social media.
On social media, there are many opportunities more than many of us can ever think of. But unfortunately, we have this set of social media users that are just there to chat and look for the latest trends to follow.
On the other hand, are the smart alecs who are looking for how to make money using social media.
Can I Make Money Using Social Media?
Have you have been wondering how possible it is to make money from your traditional Facebook and Twitter accounts?
You are not alone on this. Every day, hundreds of people ask the same question. The only difference between you and others is that you have come to the right platform where you will have access to social media money-making ideas.
How Much Money Can You Make on Social Media?
Influencers with up to one million followers can get paid $10,000 per post, depending on the platform. Having a high volume of followers on Instagram or subscribers on YouTube is a huge advantage.
Influencers in the gaming industry can charge as high as $250,000 or even $1,000,000 per post. And if you are popular on all platforms, that will be a big advantage.
However, not having one million followers on social media shouldn't discourage you. In today's world of marketing, business owners are now looking towards the direction of micro influencers to help push their agenda.
Influencers like Kim Kardashian, Cristiano Ronaldo, David Beckham, etc., charge hundreds of thousands of dollars to endorse and promote brands on their platforms.
How Can I Start Making Money Using Social Media?
We understand that making money via social media has been in your mind for long. You have been trying to figure out how to do that to no end.
You have come to the end of your searches on how to make money on social media. The tips below will help you kick-off your social media monetization strategies:
1. Promote Affiliate Products
Affiliate Marketing is one of the hottest and most patronized businesses. It looks like the trend will keep being here for many years to come.
But, what is affiliate marketing? Affiliate marketing is a type of business whereby you will help other people sell their products for a commission.
In this article, we discussed how affiliate marketing works in detail and how to profit from it even if you are a newbie.
Let's assume that you have a wholesaler that deals on face masks. You already know that the demand for the product is high now that the Coronavirus pandemic is around. All you need to do is to negotiate the commission you will be paid for every person you direct to buy from the wholesaler.
The more successful referrals you make to the wholesaler or product owner, the more money you make.
The amazing thing about this is that you can use your social media profiles or email marketing to publicize the products you are marketing.
2. Offer a Service
Buying and selling is a business that has been there since time immemorial. People buy products and services to satiate their needs. On the other hand, the sellers of those products and services will make money from offering the same.
You can make money using social media when you learn how to offer an irresistible service. Offering a service means that you are offering your crafts and skills for hire.
If you are a freelance writer, you can publicize the niches you specialize on, such as:
Business
Cryptocurrency
Writing whitepapers
Product reviews
Health
If you are versed in video production and editing, you can offer to make video ads for companies and individuals that have services to offer.
Related: The Small Business Social Media Skills Gap
3. Consider Joining the YouTube Partner Program
Do you have some ideas you want to share on video? Are you an extrovert? Do we presume you are not shy of the camera?
You can make money on social media by joining the YouTube Partner Program. It is a dedicated platform for video content creators to make videos in their respective niches and be paid for the same.
4. Create and Market Your Digital Products
You have to consider documenting your ideas into series/episodes of voice notes (podcasts) and Electronic Books (e-books).
People are always buying information on subjects they need help. If you have some ideas on how they can get help with what they need, they will gladly pay for it, and you will make money too!
If you've never created a digital product before but would like to learn how to create a digital product that sells like crazy, here's the perfect training to help you – Digital Product Business Webinar.
5. Position Yourself as a Consultant
Nobody was born a dunce and nobody learns to be one either. There is a skill that you have to offer. Although others tend to have the same, they can never deliver it the same way as you would.
We, therefore, advise that you position yourself as a consultant or coach in the field you have expertise in. It could be in the areas of:
Editing
Writing
Blogging
Financial analysis
Branding
Digital marketing
Management consulting
Coming up with compelling and persuasive offers (copywriting)
Simply identify the skill that you have core competence in and leverage it to establish your personal brand.
Related: Step-by-Step Guide for Selling Any Product on Social Media
What Is the Best Social Media Platform to Make Money?
Things may be a bit complicated when you don't know your target audience on social media. If you are looking at making money on social media, you must always use the right social media platform.
For example, you may consider Twitter if you are a copywriter. The reason is simple: Twitter has limited word counts/characters. Because copywriting has to do with convincing people with a few words, Twitter is the best place to start.
On the other hand, if you want to sell your art or the rights to your photos, Pinterest is the platform you should consider.
Facebook, which is the most famous, is ideal if you are pushing your digital and affiliate marketing products.
Start Making Money Using Social Media
It is time you start considering your social media profiles as "on-demand cash-printing profiles" because they can make you money.
You can start applying the tips we just shared and see how much money you will make in a short while.
Do you use social media to make money? Let us know in the comment section!