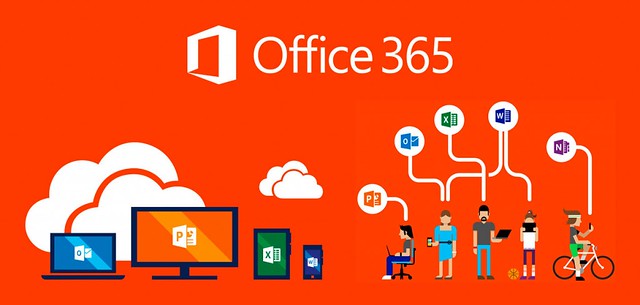 Regardless of the size of your business, chances are you and your employees are dealing with emails, calendars, spreadsheets, and more on a constant and daily basis. Your data and the exchange of it are vital to your company—and Microsoft's Office 365 service can help simplify your small business workflow.
But what is Office 365? The vast majority of computer users utilize the Microsoft Office Suite, which consists of Excel, Word, Access, Outlook, and many other programs. Office 365 streamlines the use of these applications across multiple users using the cloud. Your small business can benefit from the features of this service and switching over is easy. With Office 365 migration support you can take the next step in improving company productivity.  
24/7 collaboration
One of the most beneficial features of implementing Office 365 for your small business is the possibility of collaboration at any time and from any place. Users can be given individual and specified access to files and need only log in from their device. Whether you use a PC or Mac, iOs or Android, all that is necessary is an internet connection.
When there are multiple users who need to work together as a team, having just one document is much more efficient than multiple copies of different versions floating around on various computers. With just one version available, which everybody is able to edit and contribute to, productivity will increase. You will also have access to older versions of the single document and see when and by whom edits were made.
Security
Microsoft Office 365 comes with its own built-in security features such as message encryption and data loss prevention. Since you will also be able to see who has access to files at all times, you will have the ability to remove, access, and wipe data instantly if the need arises. Advanced threat analytics, or ATA, is a feature that will detect any suspicious activity from users and devices. Emails with potentially malicious links or attachments will be flagged and users will be notified before proceeding. You will also have the ability to prevent the sharing of sensitive data, such as credit card information and social security numbers, via email.
Related: 6 Cyber Security Trends for 2020
Variety of plans to choose from
Microsoft Office 365 offers various plans for businesses so you only pay for what you actually use and need. This gives you the ability to choose from different features your small business will benefit from. Specialists can assist and discuss with you the plans that best suit your organization's needs.
With Office 365 you will also have the latest and up-to-date versions of all programs, which allows your company to benefit from all the additional features Microsoft constantly implements in their software. The issue of licensing will then be eliminated since you will be able to upgrade all users at the same time.
Subscription
Because you are essentially purchasing a plan that migrates everything to the cloud, you will save on hardware costs since the need for an onsite server is eliminated. The upfront costs to use these productivity programs are also significantly less than when you are purchasing the full Microsoft Office Suite for multiple computers. Instead, Office 365 offers a subscription service where you pay per user whether it is on a month-to-month basis or annually. And since not all programs in the Office Suite are necessary for every user, opting for Office 365 subscription service is a more economical choice.
Support
Switching over to Microsoft Office 365 might feel tough to accomplish. You will want to find someone to help support you as you migrate and get everything up and running. As you vet partners, be sure to ask about their migration methodology. You will want to have someone who can help keep your small business up and running with limited disruption. You want a team who will be on hand to assist you in configuring your computers and mobile devices onto the cloud.
Related: How Businesses Can Prevent Various Cybersecurity Threats
Along with support from a migration specialist team, your small business will also receive the reliable and reputable backing of Microsoft when using Office 365. Their service comes with a 99.99% guaranteed uptime and your company will have 24/7 technical phone support available in critical situations where business productivity is impacted.